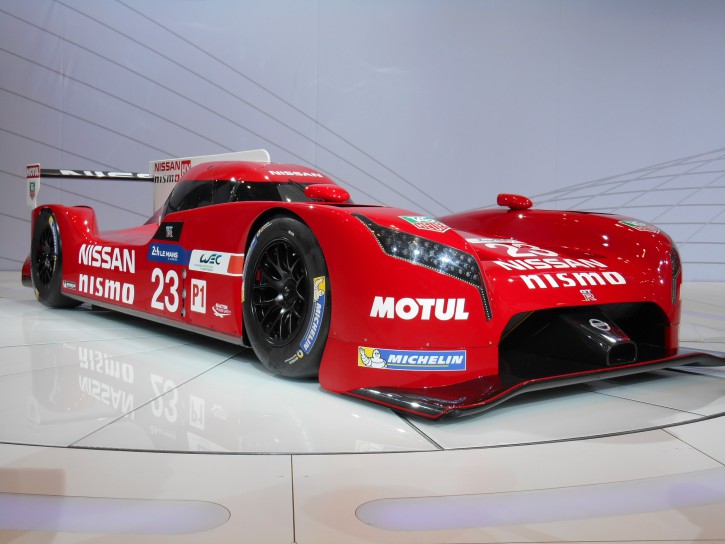 In addition to revealing the 370Z NISMO Roadster Concept at the 2015 Chicago Auto Show, Nissan also displayed its innovative GT-R LM NISMO race car. Nissan is shaking things up in the legendary LeMans series—and it's doing so in the fastest of the series' four classes.
In recent years, the top LM P1 class has been dominated by mid-engine, rear-wheel-drive cars with a variety of powertrains. But Nissan is turning the series around—so to speak—with a front-engine, front-wheel drive car motivated by a gas/electric hybrid powertrain built around a 3.0-liter twin-turbo V6. Its front/rear weight distribution of 65/35 dictates wider tires in front than in back (14 inches vs. 9 inches), and Nissan says the GT-R LM NISMO doesn't need as much aerodynamic downforce as competing cars, which means less drag on the straightaways.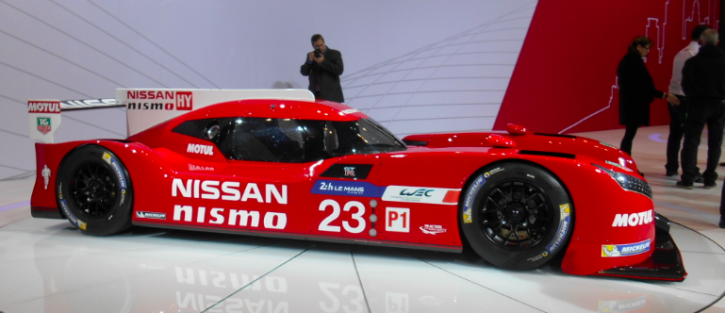 But it's not just the car that's revolutionary. While most drivers in this class came up through long years of racing or the karting ranks, Nissan tapped—of all things—the video-game market. One of its drivers, Jann Mardenborough of the U.K., used Playstation's Gran Turismo as his launching pad, winning a competition among other players that led him to Nissan's racing program. Last year he raced in GP3, and this year he's going to LeMans.
CG Says:
Nothing like a brand-new car with an untested (at least at LeMans) driver to shake up the status quo. Even if this series isn't your racing preference, it would be worth watching just to see how the combination fares.