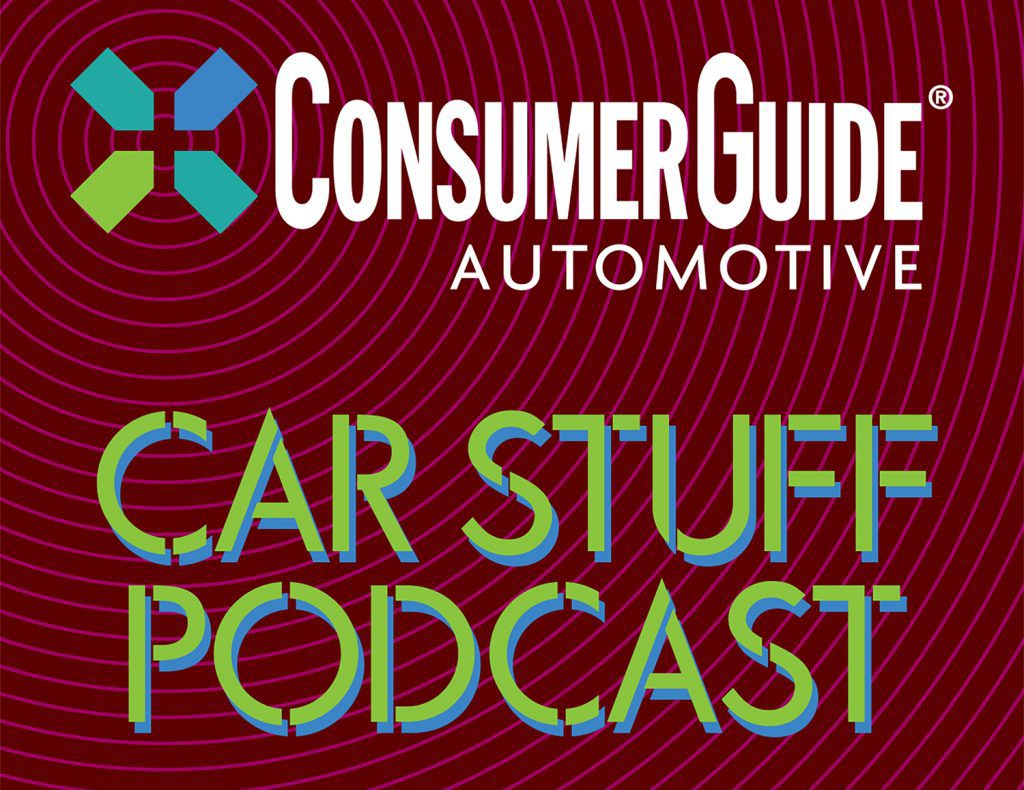 Whether you drive a car, need a car, or just occasionally bum a ride with friends, you've come to the right place. Join the editors of Consumer Guide Automotive as they break down everything that's going on in the auto world. New-car reviews, shopping tips, driving green, electric cars, classic cars, and plenty of great guests. This is the Consumer Guide Car Stuff Podcast.
Lincoln and Rivian Partnership, NACOTY Award Winners
Episode: 14
Broadcast date: January 23, 2020
Guest: Kirk Bell
Host Tom Appel and co-hosts Jill Ciminillo and Damon Bell kick off the show by discussing Lincoln's recently revealed plans to partner with start-up EV manufacturer Rivian to bring its first pure-electric vehicle to market. Jill fills us in on her preview-drive experience with Hyundai's all-new Venue subcompact crossover. Kirk Bell, Senior Editor of Motor Authority and a North American Car of the Year juror, joins us in-studio to talk about the 2020 NACOTY winners, as well as the winner of Motor Authority's Best Car To Buy 2020 award. Tom has another one of his tricky "Name the Fake Car Color" quizzes for the crew, complete with a tie-breaker car-sales question. Damon gives a run-down of this week's articles on the Consumer Guide Daily Drive blog–including one on the little-known Porsche C88 concept–and we discuss those to close out the show.
The Consumer Guide Car Stuff Podcast is broadcast every Sunday on Chicago's WCPT AM 820 at 1:00 PM CST. It is available as a podcast shortly thereafter.
Consumer Guide Publisher Tom Appel on the Nick Digilio Show
Discussed this week:
North American Car of the Year
Forgotten Concept: Porsche C88
Motor Authority's Best Car to Buy
Test Drive: 2020 Chevrolet Silverado 2500
Follow the crew:
Lincoln and Rivian Partnership