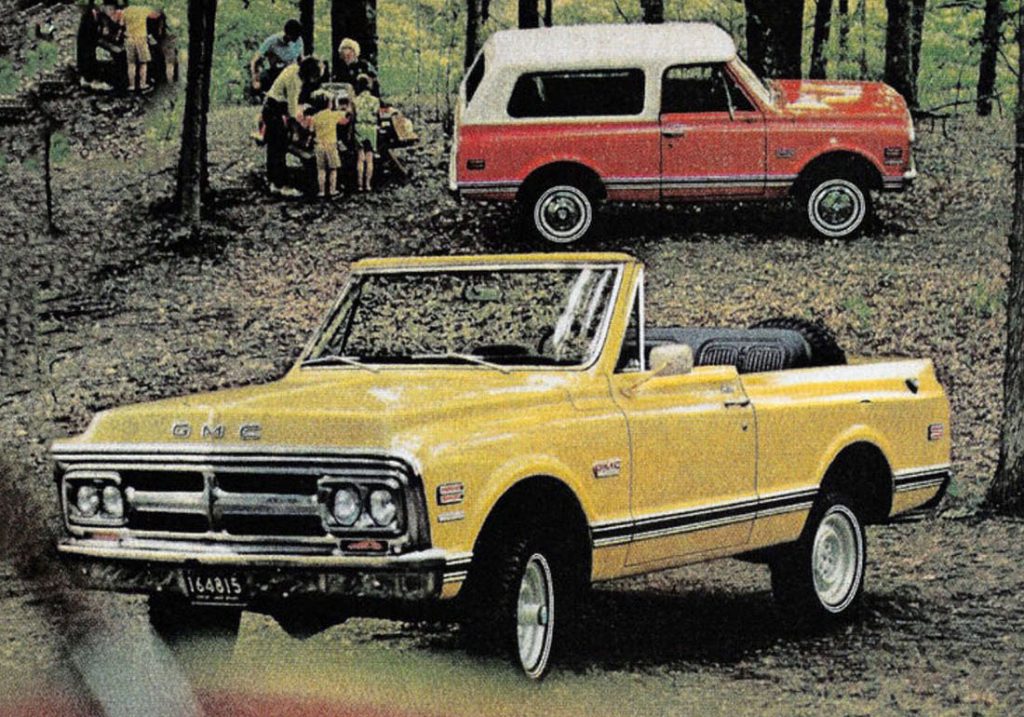 We can pretend that this whole crossover thing came out of nowhere, but that really isn't the case. In reality, utility vehicles have been with us nearly as long as the automobile has–it's just that the "trucks" were generally marginalized as commercial vehicles and mostly dismissed by the average family-vehicle consumer.
If anything, this gallery of classic utility-vehicle ads serves as a loose timeline for the SUV's gradual integration into the mainstream new-vehicle market.
Our primary focus here is on old-school, body-on-frame trucks. That said, the Jeep Grand Cherokee at the bottom of the page is really a unibody vehicle, though it maintains enough of that trucky attitude to make our list.
If you've spent time with any of these classic utes, please tell us about it. The place to leave comments is down below.
Classic SUV Ads
1935 Chevrolet Suburban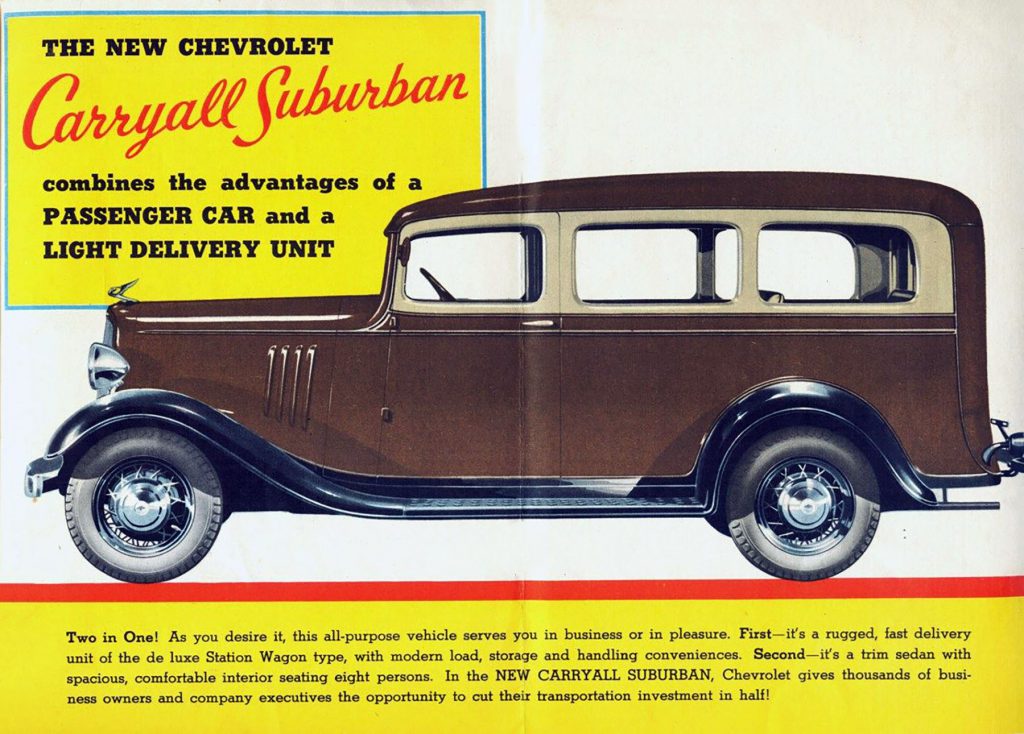 4WD Madness! 10 Classic Lada Niva Ads
1936 Plymouth Westchester Suburban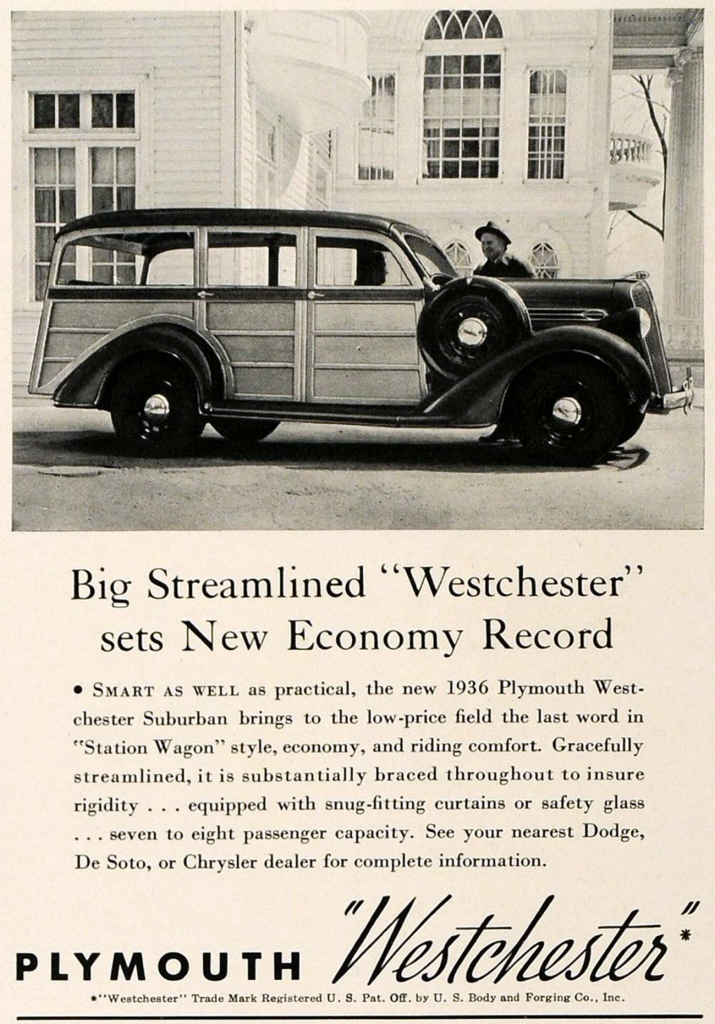 Aussie Madness! 12 Classic Ute Ads
1951 Willys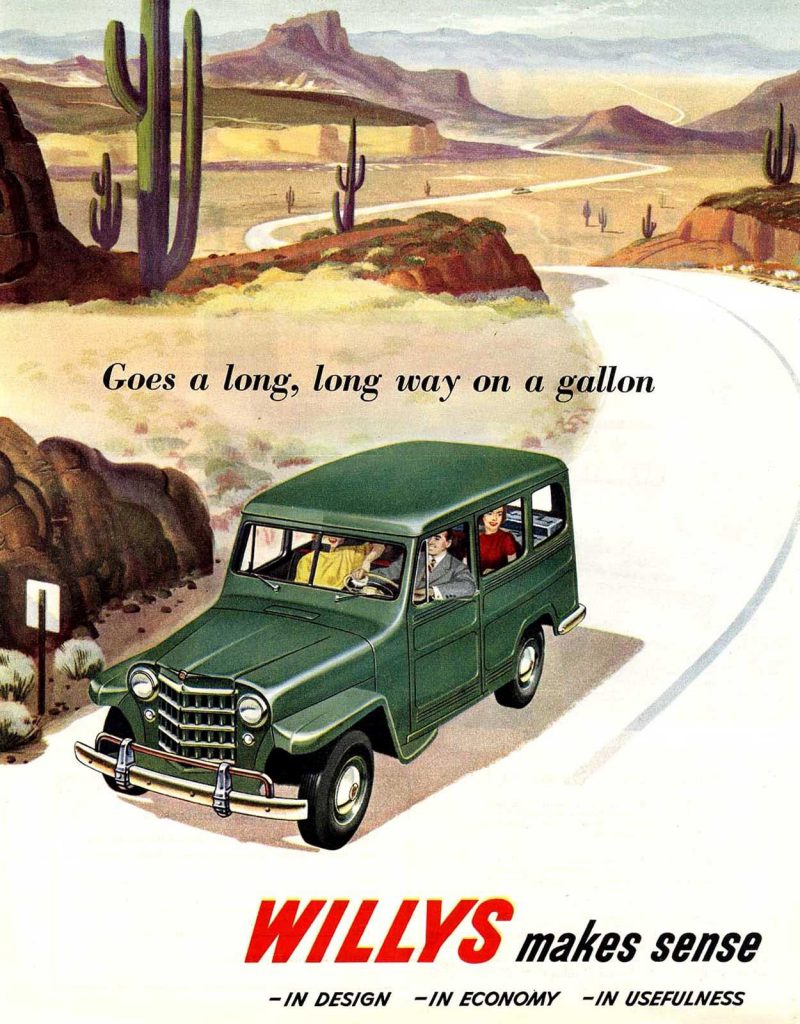 Bulldog Madness! 10 Classic Mack Truck Ads
1962 Datsun Patrol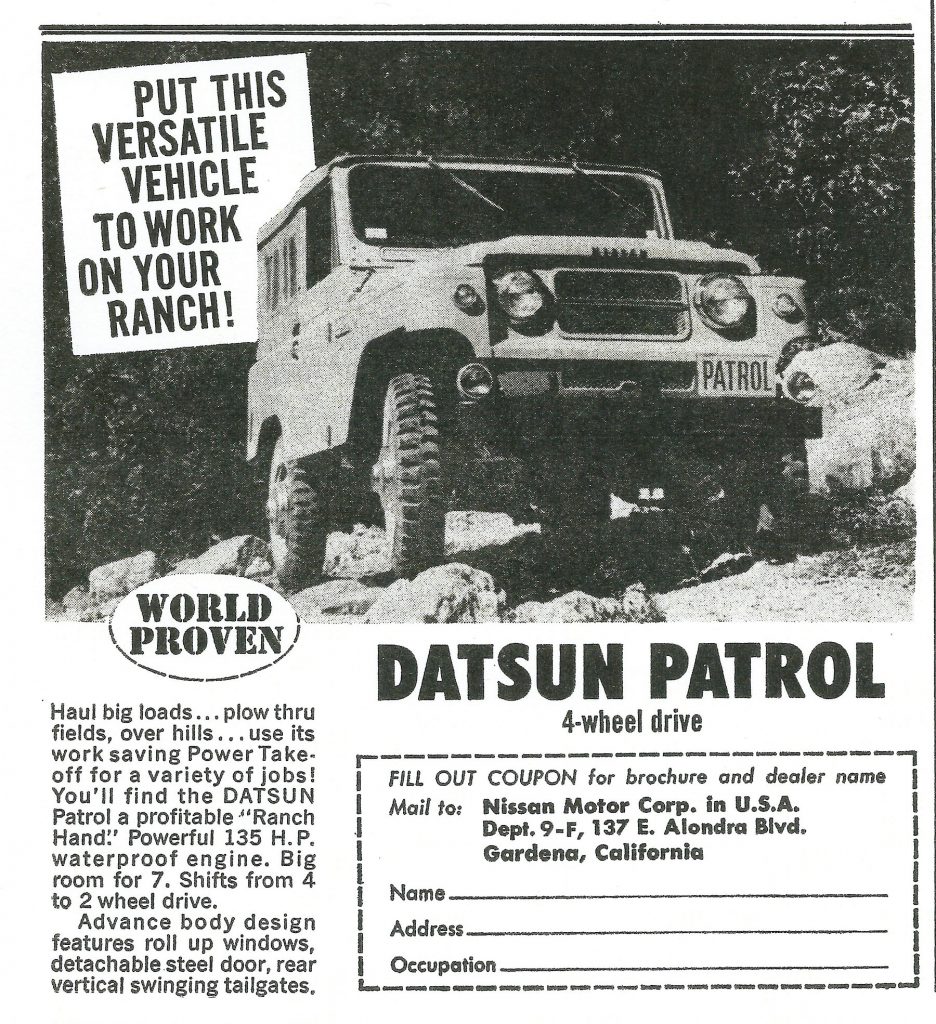 Winter Madness! 10 Classic Car Ads Featuring Snow
1965 Toyota Land Cruiser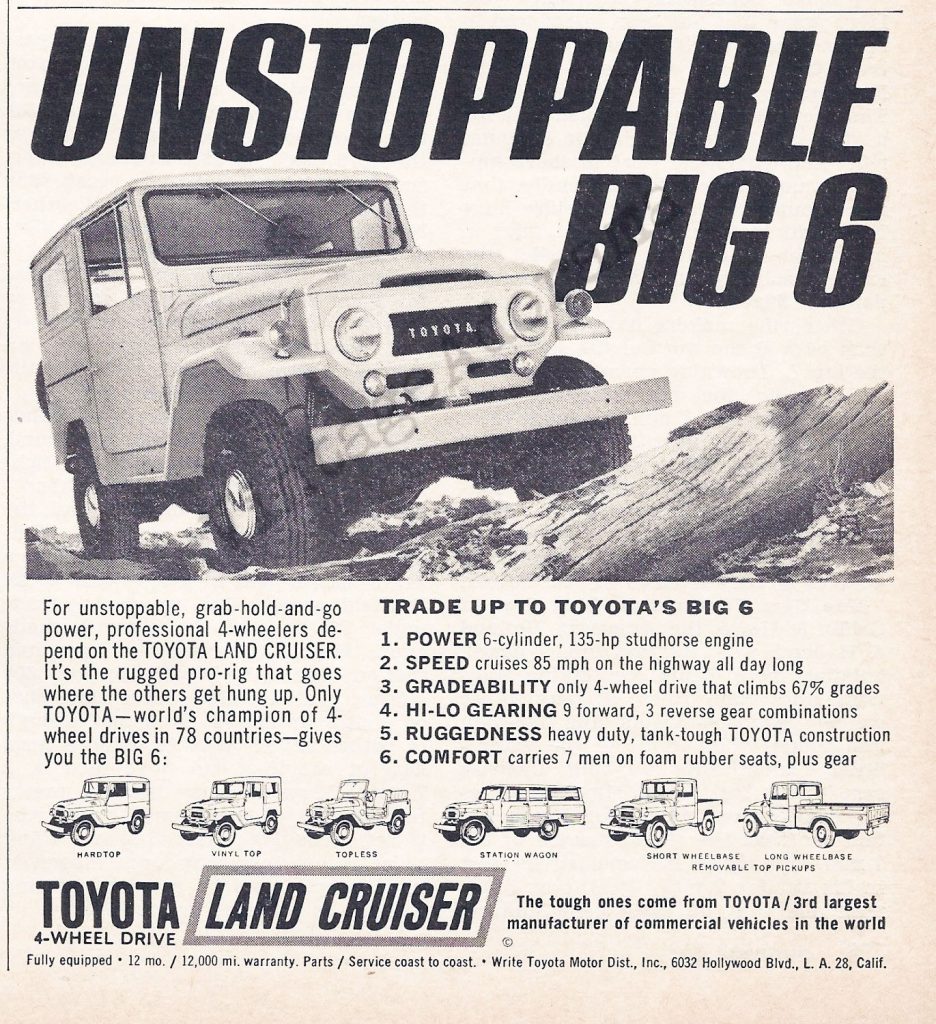 4WD Madness! 10 Classic Jeep Ads
1966 Jeep Wagoneer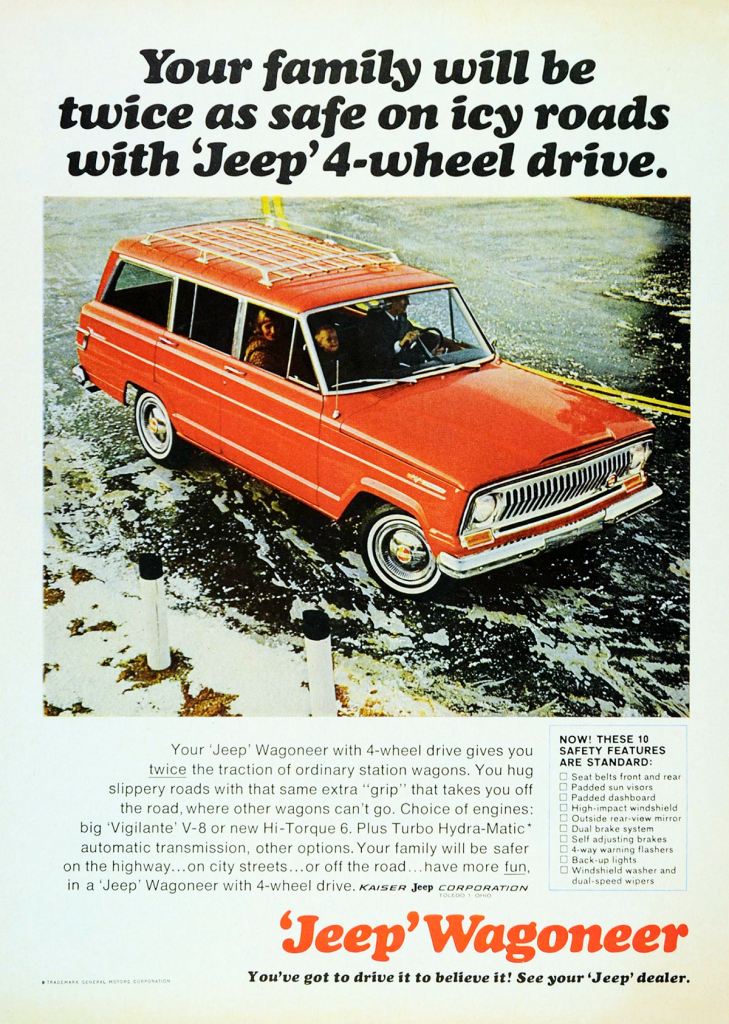 '60s Madness! 10 Years of Classic Pickup Truck Ads
1966 Ford Bronco
'70s Madness! 10 Years of Classic Pickup Truck Ads
1969 International Scout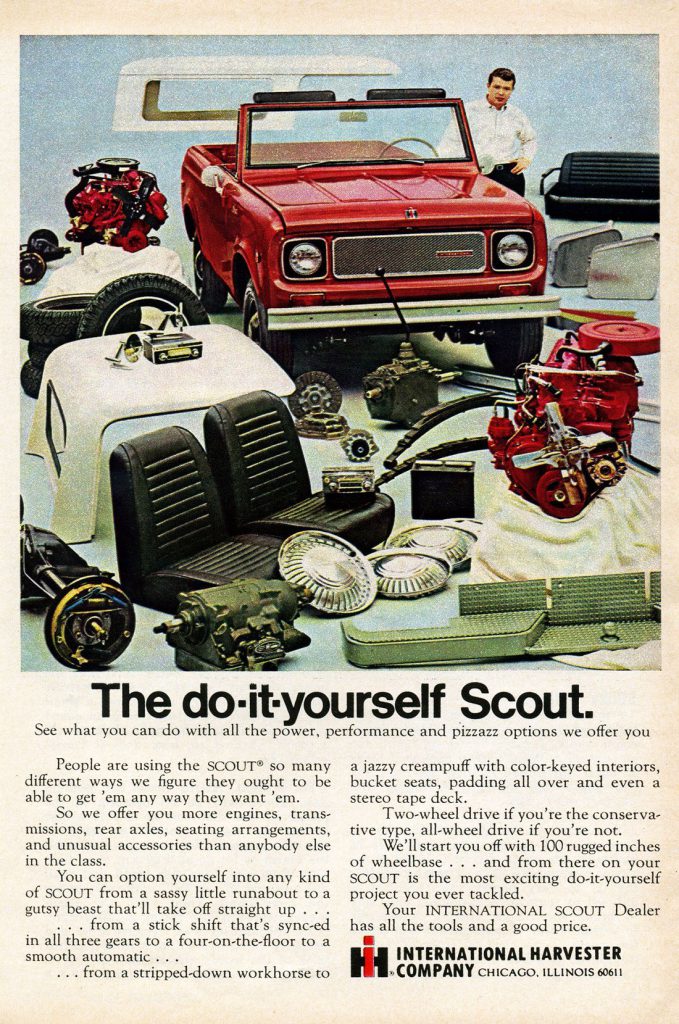 Vannin' Madness! 5 Classic Van Ads
1970 GMC Jimmy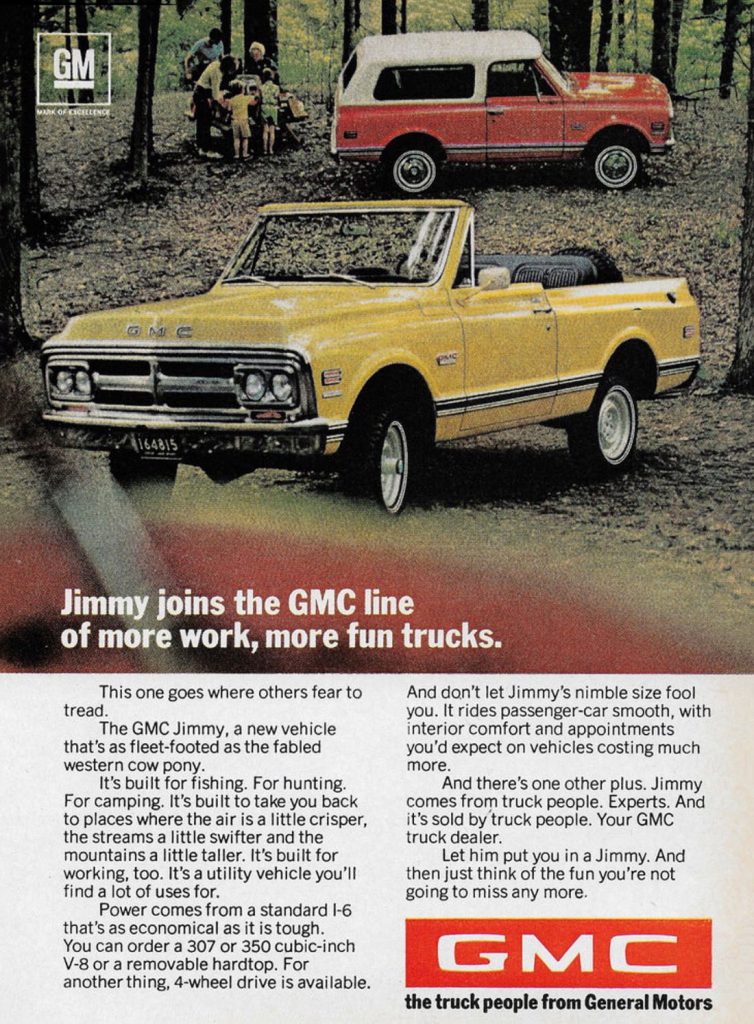 Grabowsky Madness! 10 Classic GMC Ads
1973 International Scout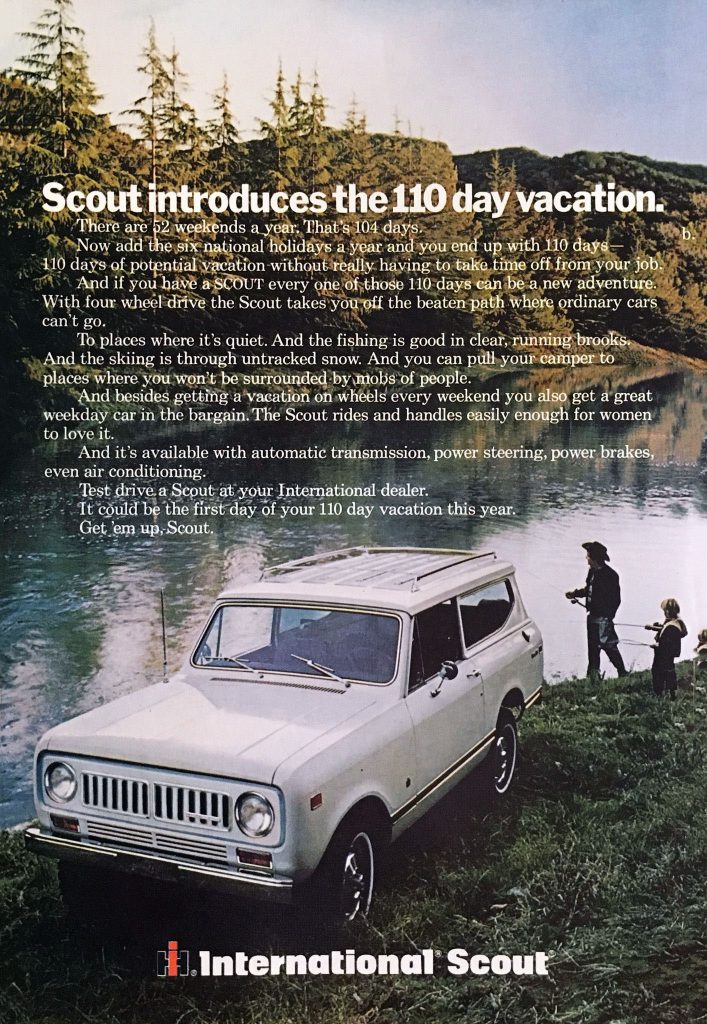 Convoy Madness! 12 Classic CB-Radio Ads
1974 Dodge Ramcharger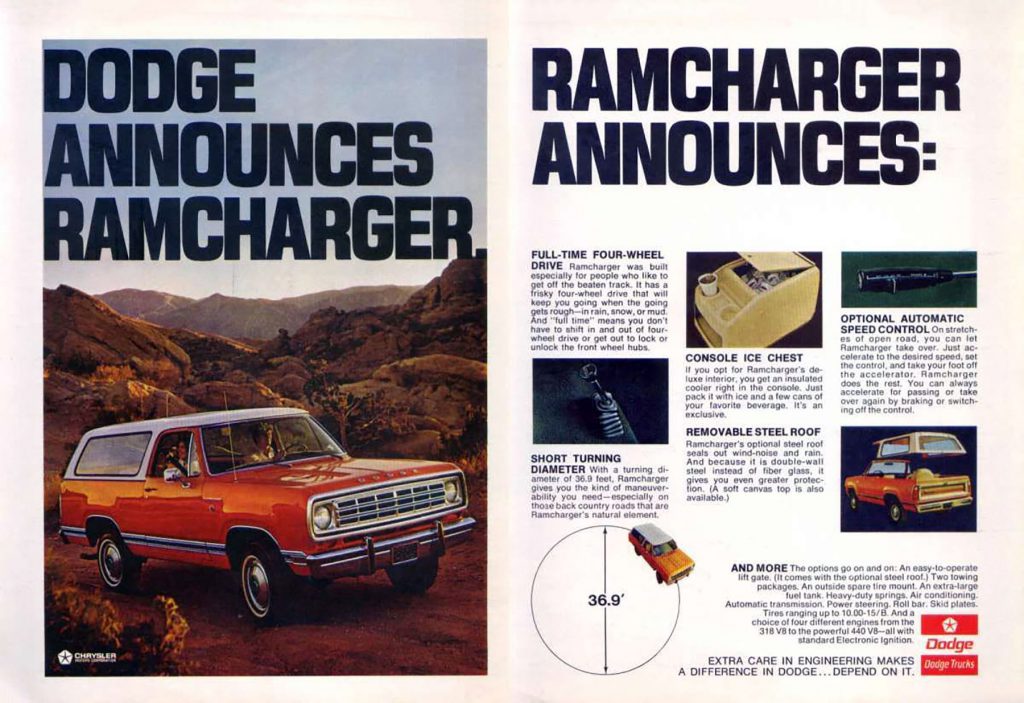 Family Madness! 6 Classic Car Ads Featuring The Entire Clan
1975 Plymouth Trail Duster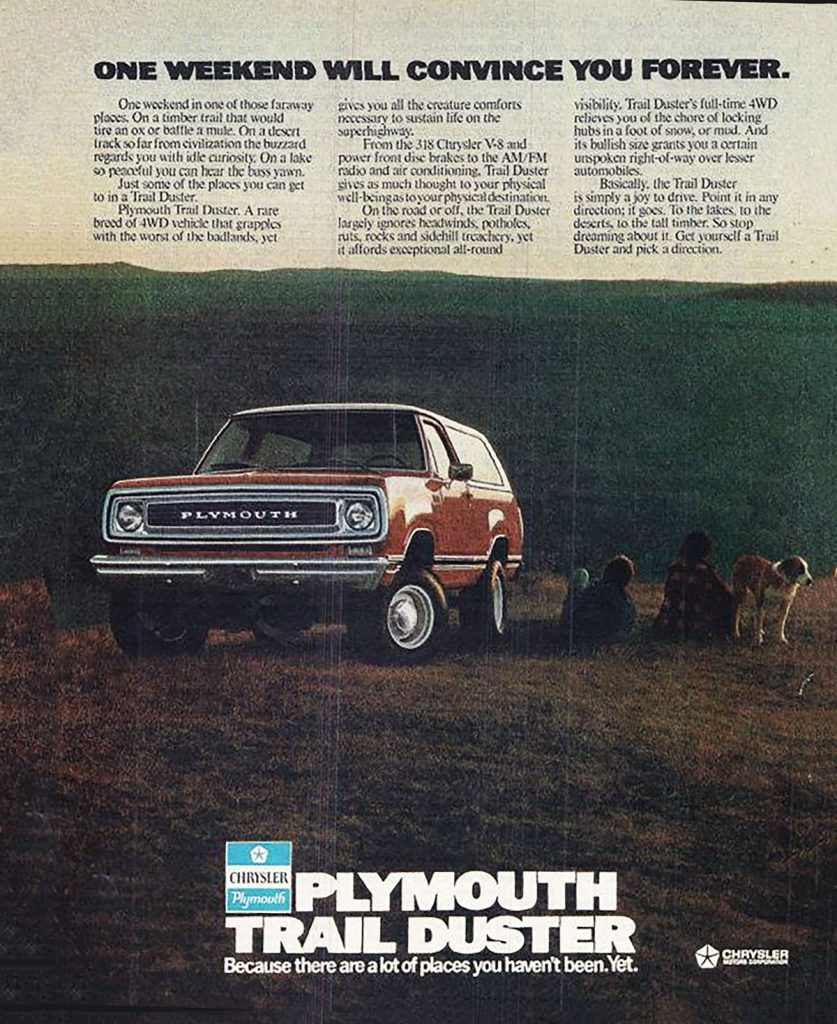 Photo Feature: 1954 International Model R-140 Station Wagon
1978 Ford Bronco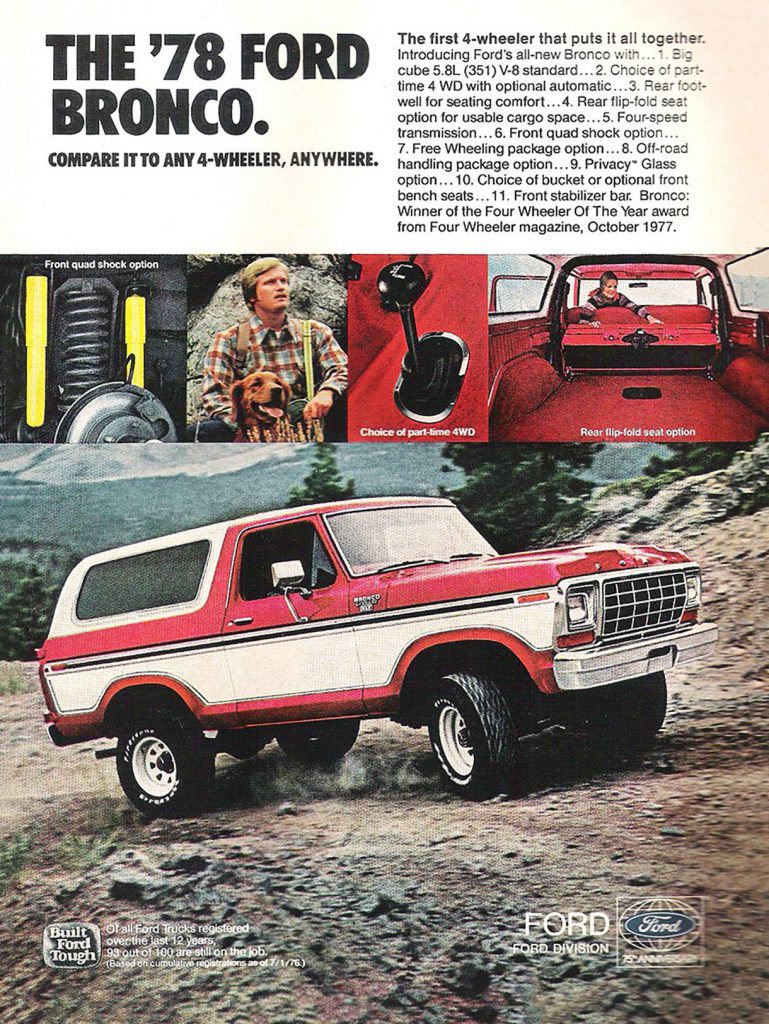 Forgotten Trim Level: 2003-2004 Ford Explorer NBX
1982 Ford Bronco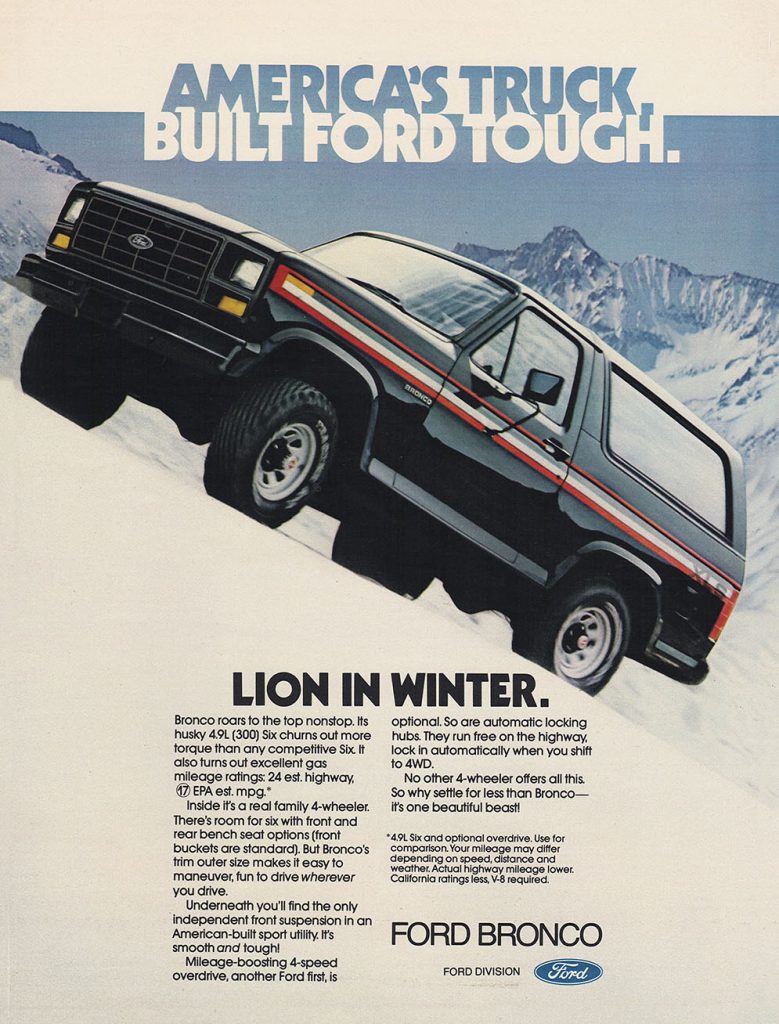 Temporary Trucks: Five Rigs You've Probably Forgotten
1984 Jeep Wagoneer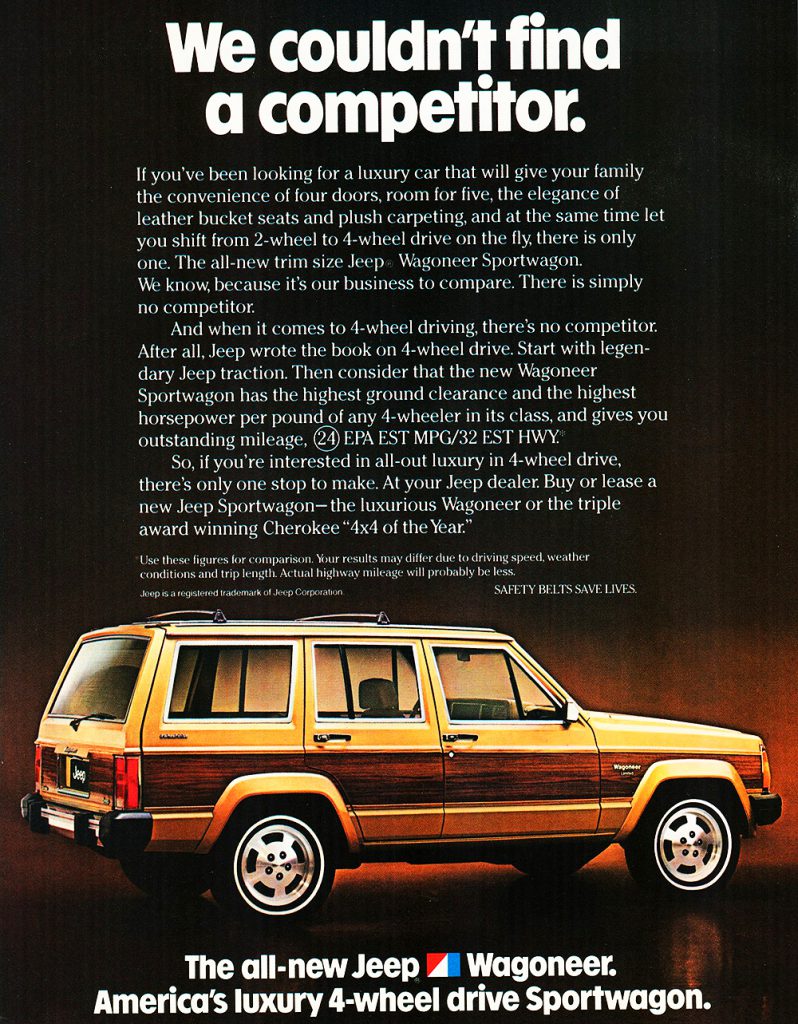 5 Discontinued Trucks You've Totally Forgotten About
1984 GMC S-15 Jimmy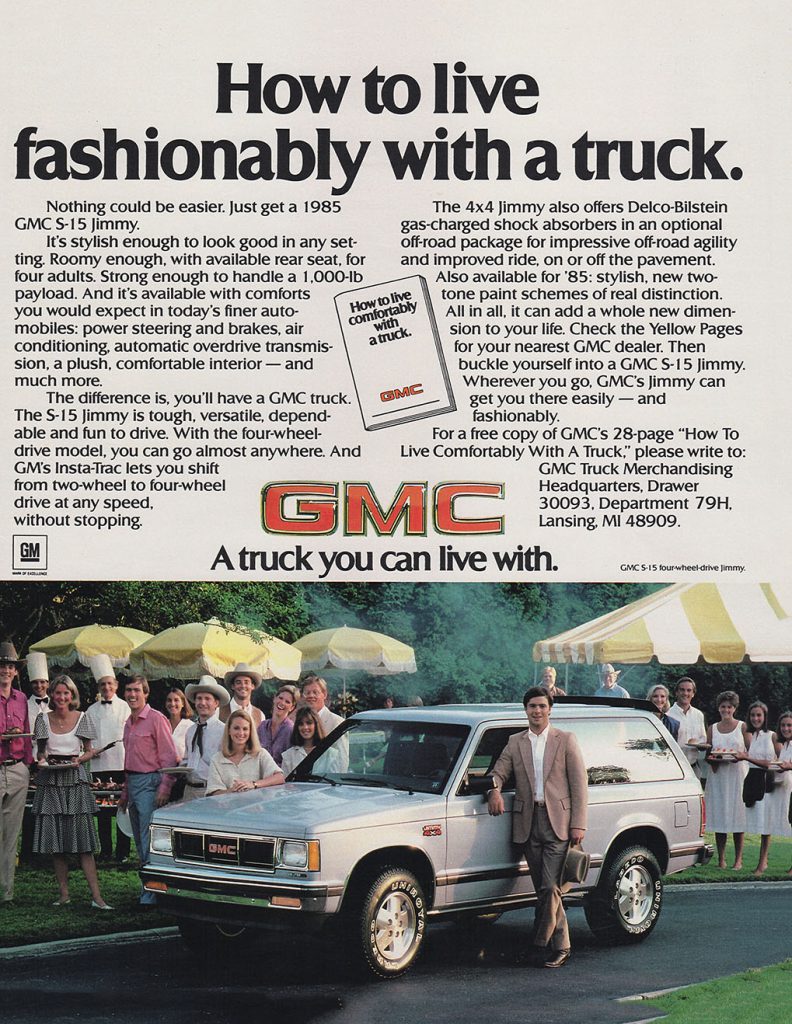 Too Spicy For America: The Mexico-Only 1999-2001 Dodge Ramcharger
1989 Mitsubishi Montero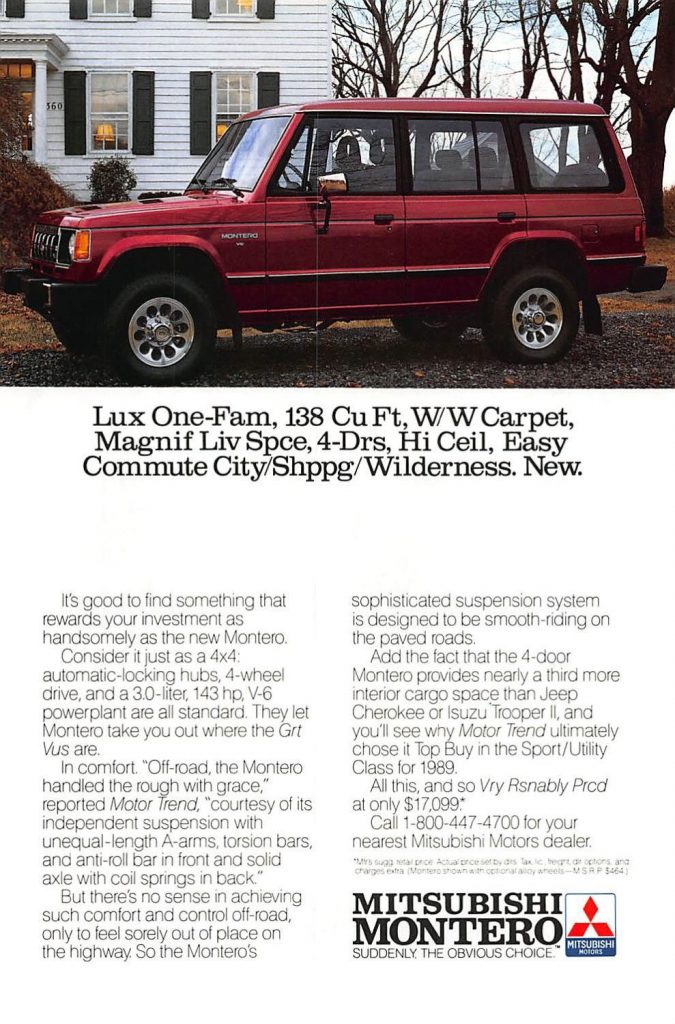 Ranchero Sequel: Remembering the Short-Lived Ford Durango
1992 Land Rover Defender 110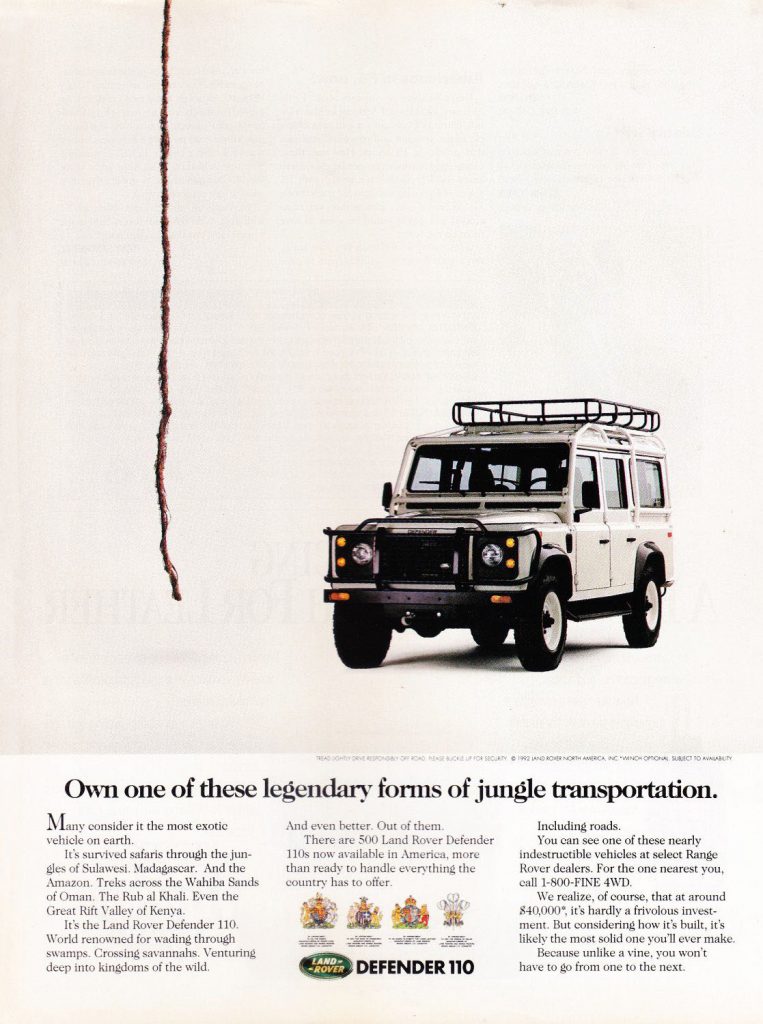 Full-Size 4WD: The Big Rigs of 1989
1999 Jeep Grand Cherokee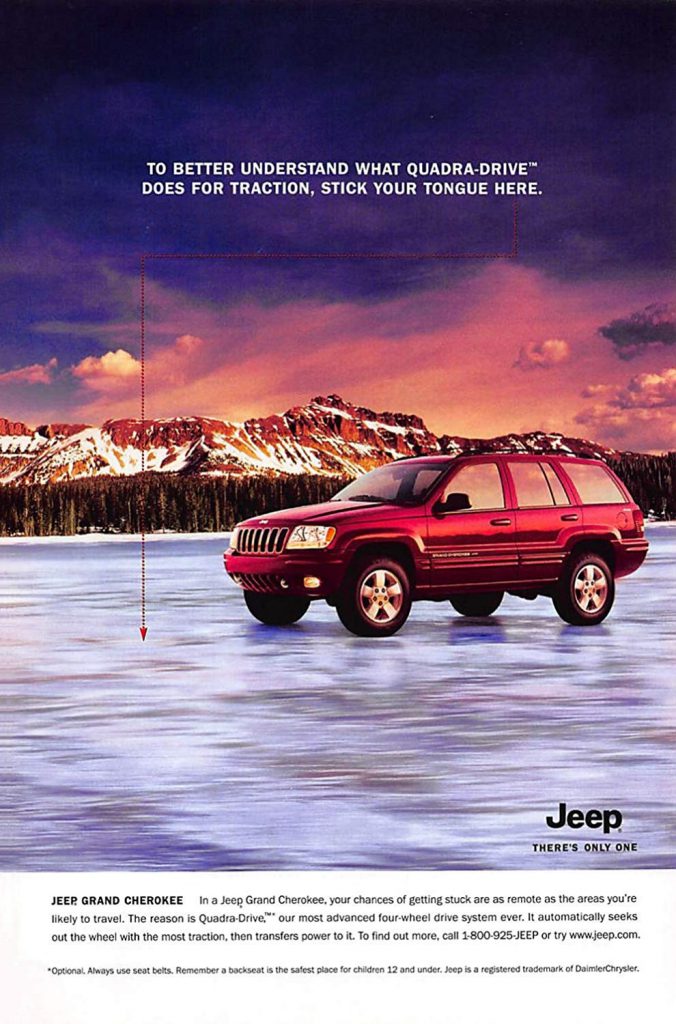 Jeep Wagoneer: Vintage SUV That's Simply to Die For
2000 Dodge Durango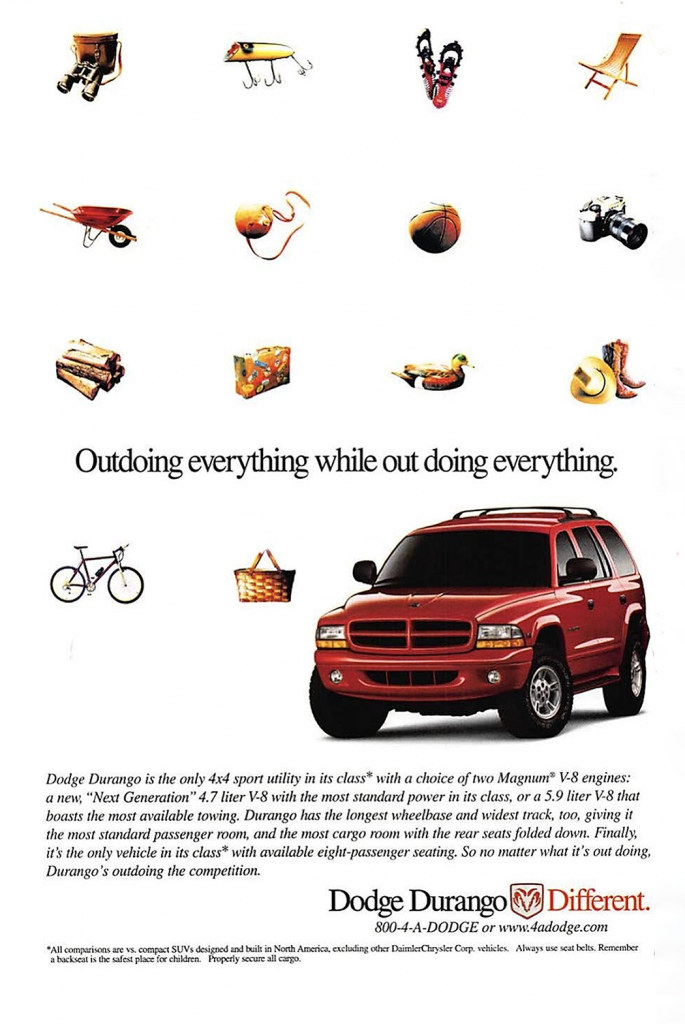 Listen to the Consumer Guide Car Stuff Podcast