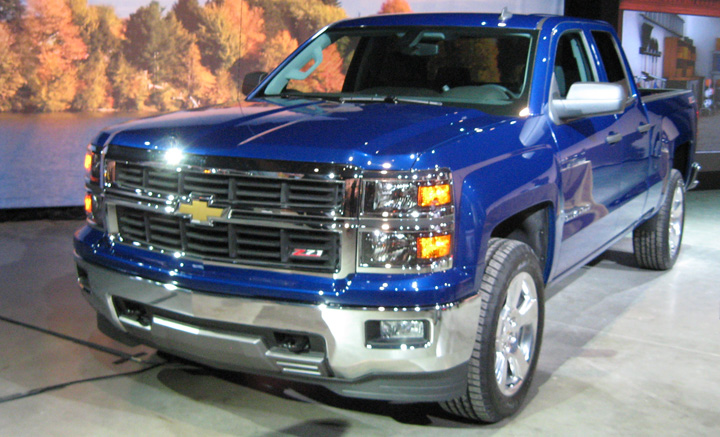 Between the Chevrolet Silverado and similar GMC Sierra full-size pickups, GM will net more than 700,000 high-profit sales in 2012. That's not a number to be taken lightly. So any time the company looks to redesign those pickups, it's a big—and important—deal.
First Spin: 2019 Chevrolet Silverado
And that's just what GM will do next spring when the redesigned 2014 Silverado and Sierra are due to go into production. To whet our appetite, the company revealed prototypes of the new models at a recent press preview in Detroit.
In the styling department, GM played it safe. Beauty being in the eye of the beholder, we'll make no comment other than to say that the trucks don't look radically different from their predecessors. That's probably by intent. It's risky to give a major makeover to vehicles that were already selling well, and there's a certain tradition to be maintained. Since it is aimed at a more upscale audience, the Sierra differs mostly in sporting LED headlight surrounds and a more ornate grille texture. Also, in place of the chrome used on other models in both the Chevrolet and GMC stables, Sierra offers an All Terrain trim level dressed with body-color bumper and grille surround.
Although none really affect appearance, there are some exterior changes worth mentioning. Perhaps most noteworthy is that extended-cab body styles will move to conventional front-hinged rear doors. This mirrors what Dodge and Toyota have used for years, and we find them much handier, particularly in tight parking spaces. Furthermore, opening the old rear-hinged back doors required that the front doors be opened first, which can be a nuisance. Also, crew-cab models will now offer a 6.5-foot cargo bed as an option to the standard 5-foot-8 bed.
Also handy are the steps built into the lower part of the rear bumper. So is a dampened tailgate that drops slowly rather than just slamming down. Both are expected to be standard equipment.
When it comes to the mechanicals, GM is keeping its cards close to its vest, at least in terms of horsepower, torque, fuel economy, towing, and payload capacities. What was touted, however, is that all three engines—a 4.3-liter V6, a 5.3-liter V8, and a 6.2-liter V8—will be fitted with direct injection, variable valve timing, and cylinder deactivation, and they'll be mated to a 6-speed automatic transmission. Although the displacements are the same as last year's engines (except for the 4.8-liter V8, which has been eliminated), GM calls them "all new" and will market them under the "EcoTec3" label.
Inside, a full complement of gauges boasts more color and character than before, and the dashboard's prominent center control panel features large buttons and knobs—and on higher trim levels, an 8-inch screen. The glovebox is divided into upper and lower bins with "clamshell" doors. Models with bucket seats get a traditional console with a large console box big enough to hold file folders or a laptop, while on models with a bench front seat, the center cushion flips up to reveal a big under-seat bin. At least on the models shown, both the Silverado and Sierra had padded door tops, and Sierras added a padded dash top.
Many of the changes touted reflect added feature availability, which includes:
Available heated cloth front seats, claimed to be the first offered in a full-size pickup
MyLink (Chevrolet) and IntelliLink (GMC) connectivity
Hill descent control added to the Z71 off-road package
Available Forward Collision Alert, Lane Departure Warning, and Safety Alert driver seat (The last alerts the driver to hazards by vibrating the seat cushion rather than sounding a tone or flashing a light.)
Back in 1973, GM gave its full-size pickups a redesign that carried them through 15 model years. The next lasted 11 years. The one after that, eight years. The last one, just seven years. As competition in this segment grows—and technology rapidly advances—manufacturers have been trying to leapfrog rivals with an increased frequency of redesigns. GM's 2014 models will be the newest when they hit salesrooms in early summer,  facing Rams (formerly Dodges) that were new for 2009 and Fords that were redesigned for 2012. But, for how long?
More Silverado news and reviews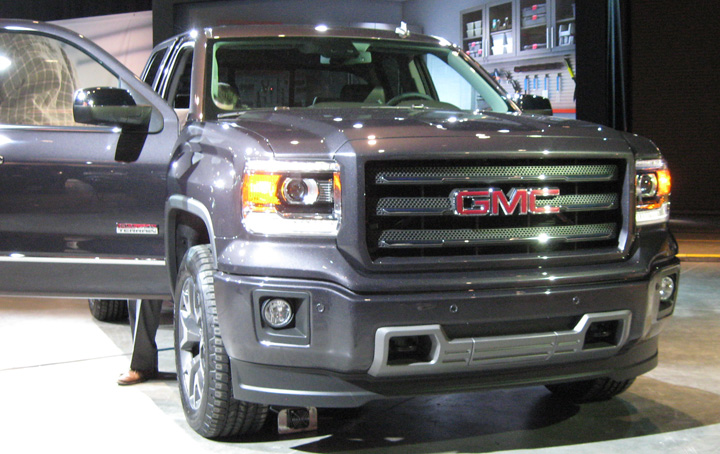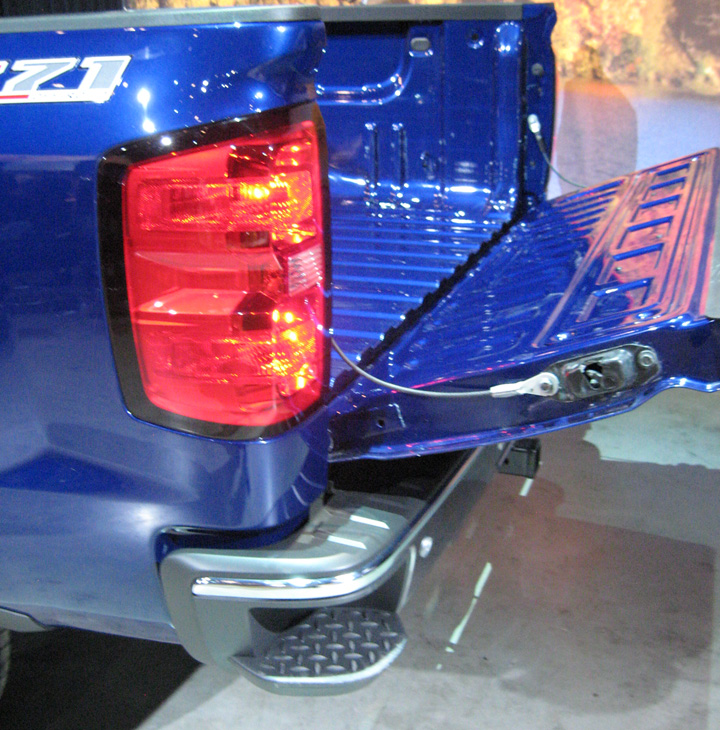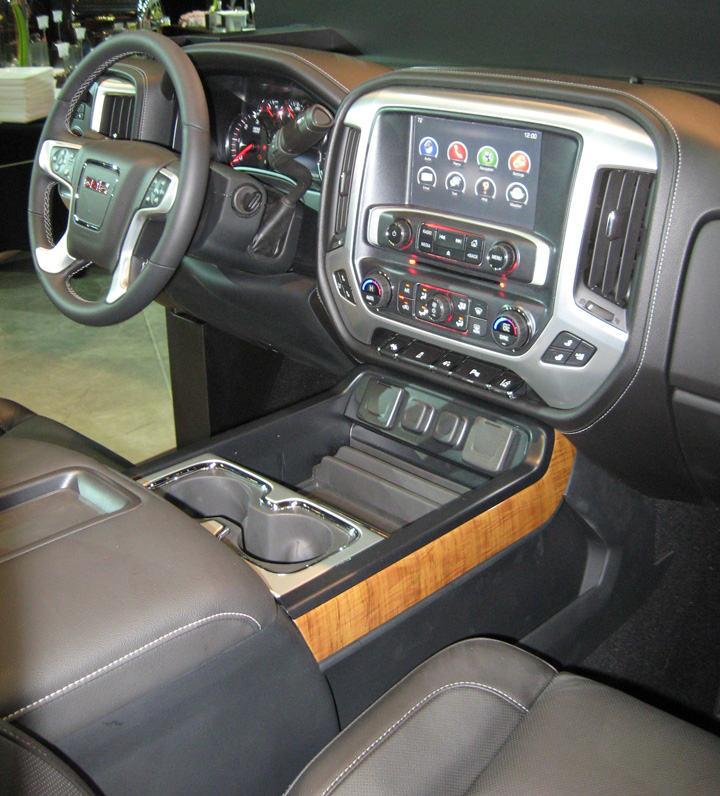 NEW GM Pickups