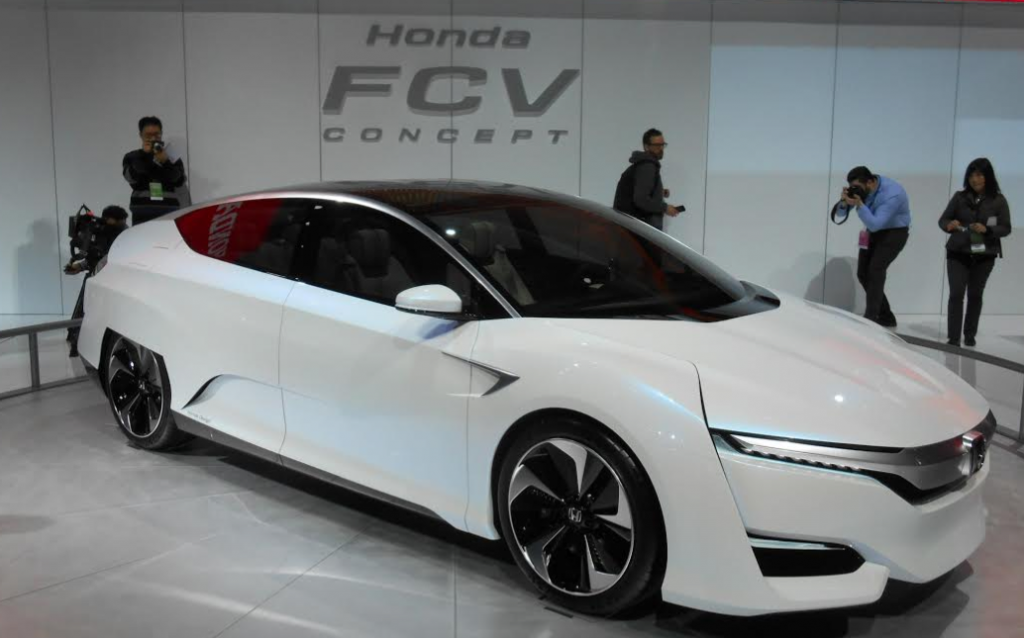 It isn't Honda's first fuel-cell vehicle, but the FCV concept revealed at the Detroit Auto Show is probably the most striking–and appears to be the most practical. The 4-door fastback concept is about the size of a midsize sedan, and Honda says it has a 300-mile range and can be refueled in 3 to 5 minutes.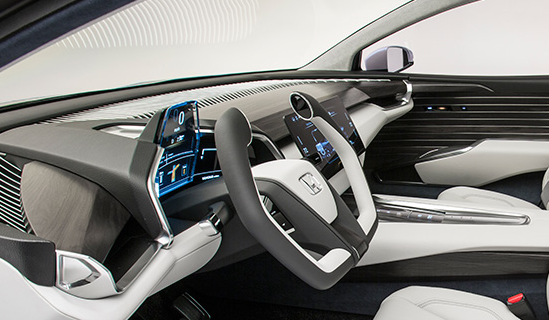 A key development is its new-generation fuel-call stack (which, along with hydrogen tanks, essentially replaces the battery of an electric vehicle) that is is not only 30 percent smaller than previous ones, but also provides 60 percent more power. 
More from the Detroit Auto Show
It may look merely like some futuristic styling exercise, but Honda has a habit of putting its fuel-cell vehicles on the road; witness the company's FCX Clarity, which debuted in 2008 and was available to the pubic (at least, those who live in California) until just recently. Honda says the FCV "hints at the next-generation fuel-cell vehicle," but we wouldn't be surprised if the production version–said to be coming to the U.S. following a spring 2016 launch in Japan–is a pretty close match.