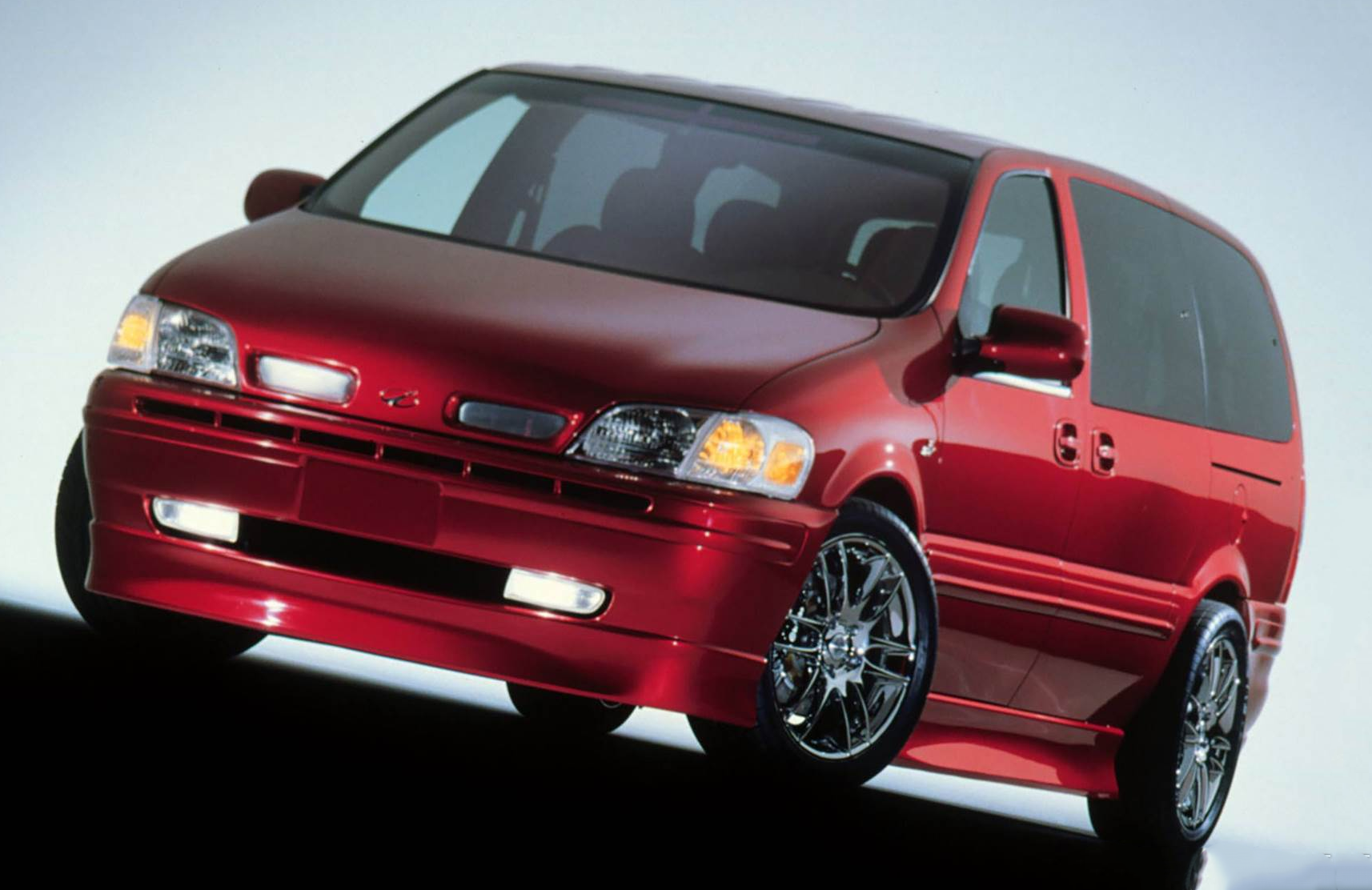 This is an installment in a series of posts looking back on show cars that we feel deserved a little more attention than they got. If you have a suggestion for a Forgotten Concept topic, please shoot us a line or leave a comment below.
Oldsmobile Silhouette OSV
First Seen: 1999 SEMA Show
Description: Sporty performance minivan
Sales Pitch: Gauging public reaction to a possible Oldsmobile performance sub-brand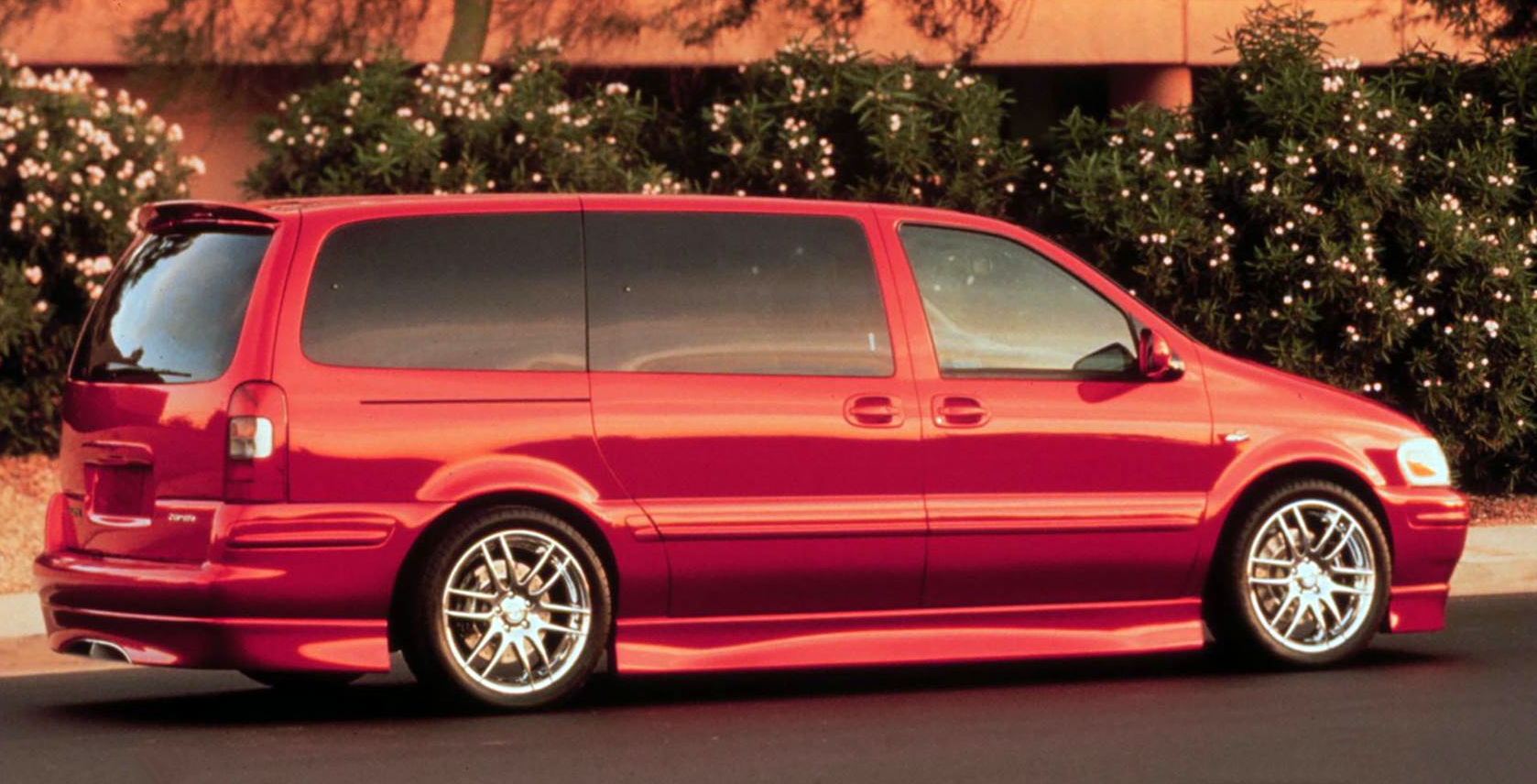 Details:
First displayed at the 1999 Specialty Equipment Market Association (SEMA) annual show, the Oldsmobile Sillhouette OSV was one of three modified Olds models presented to demonstrate the potential of a new performance sub-brand. Dubbed the Oldsmobile Specialty Vehicle series (OSV), the vehicles that would have been marketed with that badge were described by one Oldsmobile executive as "…in the vein of the best BMW."
Displayed were OSV variations of the compact Alero coupe, the midsize Intrigue sedan, and the Silhouette minivan. All three vehicles were painted the same candy-apple-red color, and featured unique body and trim pieces and a host of suspension and powertrain upgrades. All three were fitted with Brembo-brand brakes, unique wheels and tires, and Recaro-brand sport seats.
To bump power output, the Alero's base 2.4-liter engine was supercharged, raising horsepower from 150 to 230. Likewise, the Intrigue's 3.5-liter V6 was also supercharged, raising the engine's output from 215 to 250. The Silhouette's 3.4-liter V6 was not supercharged, but got a cold-air induction system and sport-tuned exhaust that helped bump its output from 185 to 210 horsepower.
Another trio of Alero, Intrigue, and Silhouette OSV show vehicles were built around the same time, and modified in the same way, but were finished in dark metallic green instead of candy red.
The candy-red 1999 Oldsmobile Silhouette OSV show vehicle (listed as OSV #2) was sold at Barrett-Jackson's Scottsdale, Arizona auction in 2009, bringing $9900. At the 2012 Barrett-Jackson Scottsdale auction, the same van was sold again, this time bringing $18,150. As is typical with factory-built concept vehicles, the van was sold with a scrap title for liability reasons, meaning it cannot be legally driven on public roads and is meant to only be used as a static display vehicle.
Forgotten Concept: Oldsmobile Profile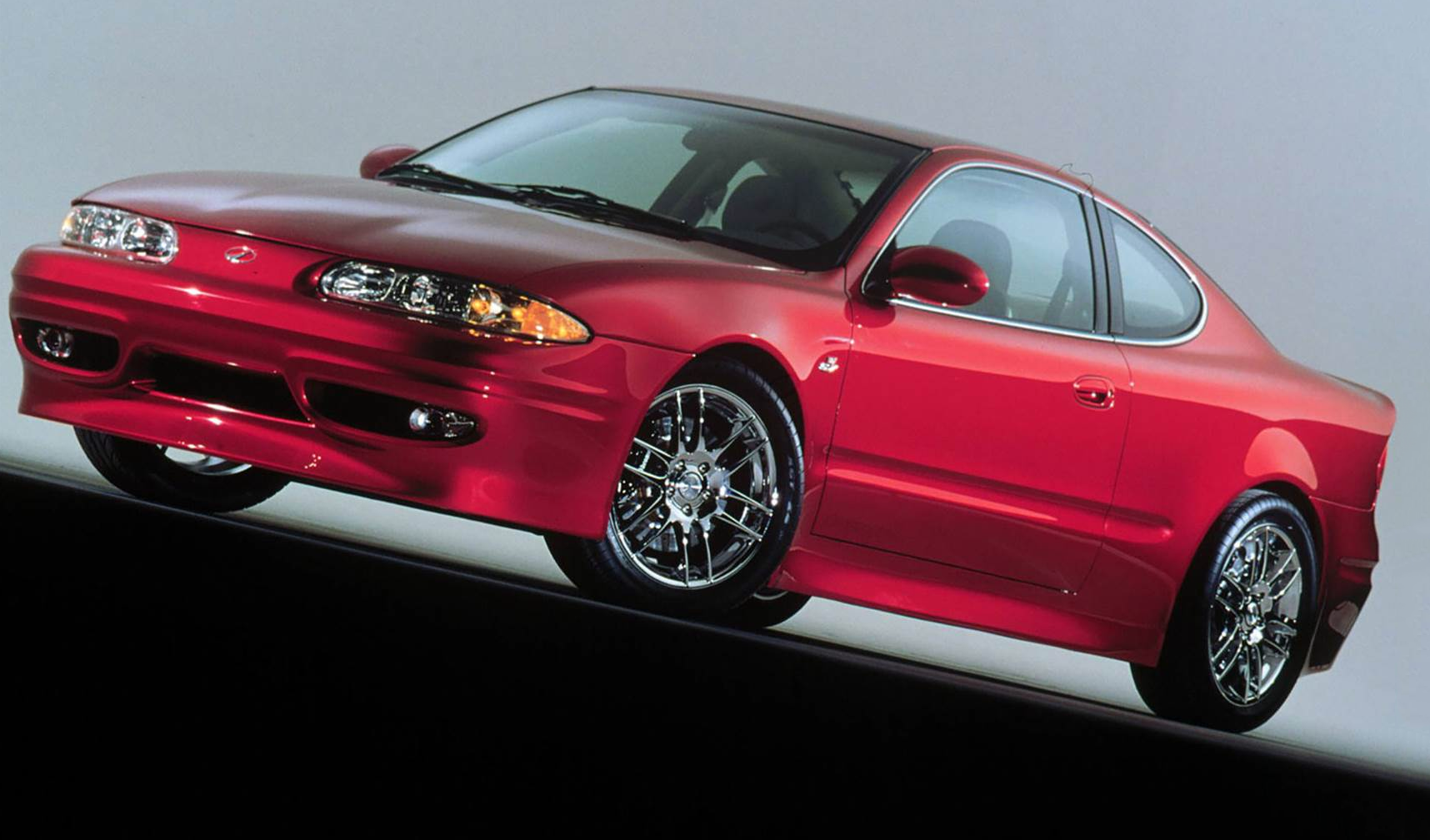 CG Says:
This one is easy to armchair-quarterback from two decades hence: Olds should have built these things. At the time, though, the brand was struggling to create an identity that appealed both to Japanese-vehicle intenders and affluent shoppers, the latter to avoid occupying the same demographic space as its General Motors cousins Chevrolet and Pontiac.
That said, OSV products would have scored Oldsmobile at least a few magazine covers, helping to raise brand awareness and attracting some also-needed young buyers. While 210 horsepower seems a little feeble by 2020 standards, I suspect the Silhouette OSV was all sorts of fun to drive. I'd like to think that whoever owns this van now sneaks it out on the street from time to time. What's the point of owning a candy-red Olds minivan with serious aero cladding and trick wheels if you're not going to drive it to local shows?
Forgotten People-Movers: More than 30 Minivans You Don't Remember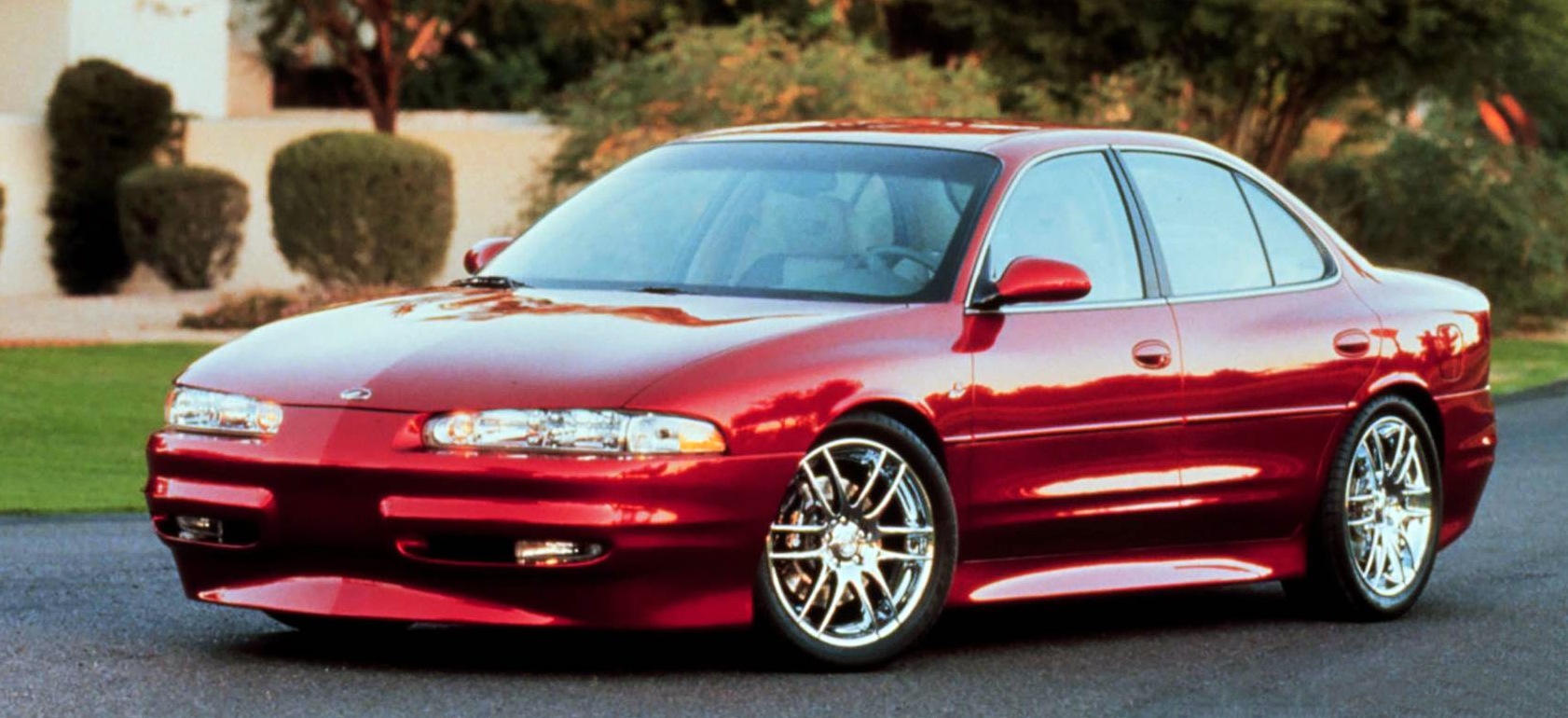 Listen to the Consumer Guide Car Stuff Podcast
Oldsmobile Silhouette OSV