So sue us. At least we got the small V8 part right. Way back in Consumer Guide's 1975 Car Preview magazine, we—and by we I mean guys I never met who left long before I started working here—made some bold predictions regarding the impending arrival of Chevrolet's new-for-'75 sporty subcompact car.
Turns out we even got the name wrong. By the time this Chevrolet-Vega-based machine appeared in showrooms, it was called Monza, not Chaparral.
Well worth reading, the vintage text below details the impact the planned rotary engine had on the Monza's design. Apparently, the car's high center console was an accommodation necessary to allow for the rotary engine's drive shaft. Who knew?
The production Monza would indeed share a base 2.5-liter 4-cylinder engine with the Vega, as predicted by Consumer Guide, but the rotary engine would never make it to production. The predicted small V8 did materialize for 1975, however, becoming optional for the Monza as well as the compact Nova.
Our text also missed the mark a bit on the body styles; the 1975 Monza was in fact available as both a fastback 2-door hatchback and a notchback 2-door Towne Coupe. Our artist's rendering pretty much nailed the shape of the fastback body, but the nose (which was likely "guesstimated" from spy photos and/or styling mockups) looked more Oldsmobile-esque than the actual production Monza.
The entire Monza lineup sold well its first year out, finding almost 140,000 customers–none of whom seemed deterred by the lack of a rotary engine. The Monza was sold alongside the similar but less expensive Vega through 1977, after which the Monza would soldier on alone. The Monza was dropped from the Chevy lineup after 1980 and was essentially replaced by the Cavalier, which arrived as a 1982 model.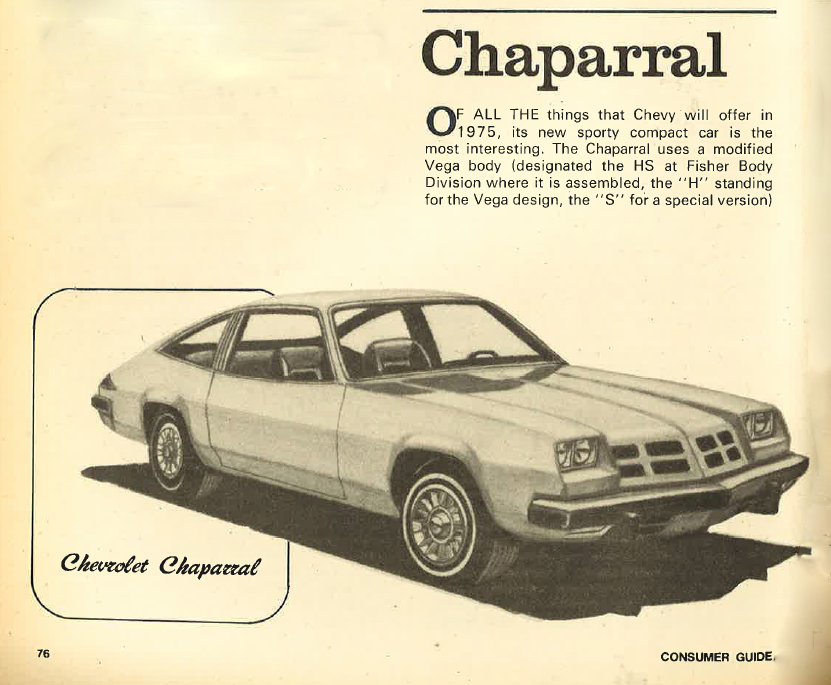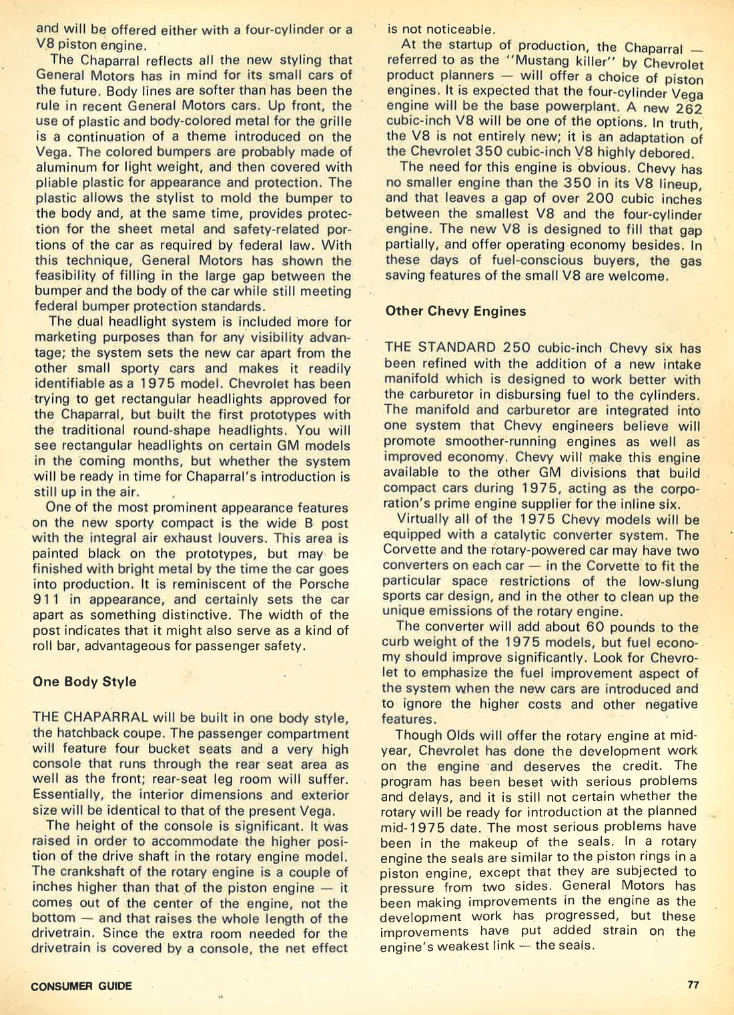 What If…The 1947 Studebaker Wagon That Almost Was