2013 Lincoln MKZ

Miles driven: 353
Base price: $38,710 (not including $895 destination fee)
Price as tested: $45,550
Options on test car: Group 102A ($3150), Technology Package ($2250), polished alloy wheels ($750),
optional paint ($495), rear inflatable seat belts ($195)
Real-World Fuel Economy: 21.9 mpg
Driving Mix: 60 percent city, 40 percent highway
Quick Hits
The Great: Bold styling
The Good: Good power, reasonable fuel economy for class
The not so good: Cranky MyLincoln Touch control interface, lack of character
John Biel
If a car is hard to warm up to, does that mean it's "cool"—or just distant?
The 2013 Lincoln MKZ raises this question loud and clear. Its exterior styling is up-to-the-minute, with the long-arc roof and short deck that's currently the rage among larger sedans. But while this tester thinks the thin, full-width LED taillights are sharp, the dual winglike grilles have the forbidding look of the eye holes in some comic-book super-villain's helmet.
Inside, the instrument panel seems to be doing its level best to keep its distance from you. It's set far ahead in the cabin, at the end of a long, sloping console that furthers the sense of distance—deceptively so, considering that the climate, audio, and navigation controls are still within generally easy reach. Then again, the console "buttons" for things like turning on the audio system or air conditioning are really touch points beneath function icons. Adjusting the radio volume or fan speed is done with the drag of a fingertip over a horizontal sensor strip. Little sections of wood and a few metal highlights on the soft-touch dash and door panels barely relieved the pervasive blackness of the test-car's cabin. Interacting with the car was a strangely disengaging experience, odder still because the seating is comfortable and there is plenty of head and leg room front and rear.
Ride quality and quiet are a couple of places where a luxury-car buyer actually expects some isolation and the MKZ delivers those things fairly well. As for handling, steering can seem a little heavy at slower speeds, with initial understeer, but body lean is well controlled in cornering. The 2.0-liter Ecoboost 4-cylinder engine proved powerful and responsive, delivering, when necessary, the on-road punch of engines with at least a couple more holes bored in their blocks. However, fuel mileage on this driver's stint was no highlight: just 21.16 mpg over 157.5 miles, with 62 percent of those miles under city driving conditions.
One of the most welcoming features of the car is its trunk, with space that extends far forward, and is fairly wide between wheelhouses with flat sides that improve load-packing flexibility. Interior storage space isn't bad either, with acceptably large door map pockets front and rear, a console box with functionally divided sections, cup holders in the console that hide under pop-open doors when not in use, and pockets built into the backs of the front seats. One neat detail for rear-seat passengers are overhead reading lamps that actually shine through the headliner (there is no externally visible hardware); at least it takes something more forceful than a vague fingertip tap to turn them on and off.
Already equipped with MKZ standards like the Sync with MyLincoln Touch infotainment system, adaptive suspension, dual-zone electronic climate control, pushbutton starting, and heated leather seats, the test car was optioned up—to the tune of $6840—with extras that included a rearview camera, cross-traffic alert, navigation system, adaptive cruise control, parking assist, inflatable rear seat belts, and more. Given what was on it, the MKZ in this test seemed appropriately priced at $45,550 delivered. Now, if it only felt a bit more inviting. . . .
Test Drive: 2018 Lincoln Navigator Reserve
Tom Appel
A series of recent Lincoln ads concluded with the line, "It's not just luxury, it's smarter than that." Unless that's a rather narrow reference to the unloved MyLincoln Touch control interface system, I'm not sure what that's supposed to mean.
I recently spent some time in the new Cadillac ATS. The car's a kick in the head, in the best possible way. The exterior styling is aggressive, the cabin is plush and bright-work detailed to a level approaching baroque, and the drivetrain (The 2.0-liter turbo in this case) polished, but snarky enough to be sporty.
Why am I going on about a Cadillac in a Lincoln review? Because,  based on the ATS, I completely understand Cadillac's mission and intended market position. Cadillac is slightly over the top and unapologetically American. I get it.
What I don't get is Lincoln. This MKZ is an excellent case in point. It's a good car, even a very good car, but it's utterly soulless.
I rather like the exterior styling, but so what? Lincoln futzes with what Lincolns are supposed to look like so often that there's no lineage for customers and car lovers to cling to or care about. When did the waterfall grille become majestic wings? What will the grille look like next year? I'm not sure I care.
Inside, the MKZ is a fine, nicely appointed place to sit, but that's all it is. Were it not for the Lincoln logo that appears on the navigation screen when the car is started, I would be hard pressed to identify this car. Again, there's nothing here for customers to latch on to, or recognize.
And, while I think the 2.0-liter EcoBoost is an excellent engine, and it mates well here to the MKZ's six-speed automatic transmission, it seems tuned by indecision. The engine is a little too vocal (and a wee too coarse) to jibe well with the car's comfort-oriented suspension, but not quite sporty enough to be entertaining.
There is a lot here to like, however. The seats are firm and supportive, the build quality seems top notch, and the trunk is plenty roomy. Additionally, the car is very quiet on the highway, and steady-state ride quality invites day-long drives. Still, no matter how used to using it I become, I still dislike dealing with the MyLincoln Touch system. The problem is, not using voice controls means dealing with the absurdly cryptic touch-screen muddle that replaced simple buttons and switches.
Ultimately, the MKZ seems lost in a sea of really excellent competitors all of which boast better-defined personalities and clearer brand identities. It's a good car, but almost every other sedan in the price class is more interesting.
Test Drive: 2017 Lincoln Continental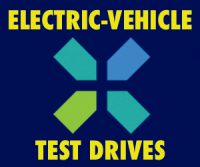 Auto Shows
Steve & Johnnie's Road Tests