Written by
The Daily Drive staff
in
Car Ratings
,
Crossovers/SUVs
,
Ford
,
Honda
,
Hyundai
,
Jeep
,
Kia
,
Mini
,
Mitsubishi
,
Nissan
,
Toyota
,
Volkswagen
Each year, Consumer Guide Automotive editors test drive and evaluate nearly every vehicle sold in the United States. Together, the editors rate each vehicle 1–10 in the following categories: Acceleration, Fuel Economy, Ride Quality, Steering/Handling/Braking, Quietness, Controls, Details, Room/Comfort/Driver Seating (front), Room/Comfort (rear), Cargo Room, and Value Within Class.
The editors add those numbers to produce a total CG Rating score for each vehicle. Below are the total rating scores for all 2013 compact SUVs (excluding luxury vehicles). Click the name of the SUV for a detailed review of that vehicle.
Note that the Consumer Guide Automotive Best Buy Awards are not entirely based on the CG Rating scores. A vehicle may be rated a few notches lower than No. 1, but if its pricing is attractive, it could be dubbed a Best Buy. Also, Best Buy selections are based on personal, informed judgments, not just rating numbers.
1) Volkswagen Tiguan
Base MSRP: $22,995; Consumer Guide Rating: 77
Tiguan's prices are higher than most compact sport-utility competitors, with loaded versions crossing into premium-compact-SUV territory. However, sporty-for-the-class road manners, a comfortable interior, and three years of no-cost scheduled maintenance help offset the difference.
2) Ford Escape
Base MSRP: $22,470; Consumer Guide Rating: 73
The redesigned Escape is smooth, refined, and quite engaging to drive. We are especially fond of Escape SE with the powerful 1.6-liter engine. It's a very pleasant, capable sport utility, and it hits the sweet spot between performance, features, cost, and value.
3) Hyundai Tucson
Base MSRP: $19,245; Consumer Guide Rating: 72
Tucson offers a great blend of maneuverability, comfortable interior accommodations, and standard features. Despite its 4-cylinder engine, which isn't as refined as others in the class, it boasts plenty of power and decent fuel economy.
4) Honda CR-V
Base MSRP: $22,695; Consumer Guide Rating: 71
CR-V continues to excel for its "just right" blend of comfort, refinement, passenger room, and cargo versatility. One of its few drawbacks is that there are no factory options. In order to get features such as satellite radio, you have to purchase a loaded model.
4) Mazda CX-5
Base MSRP: $20,695; Consumer Guide Rating: 71
CX-5 feels a bit sportier than its main rivals, with little penalty in ride quality or overall practicality. We also like the tastefully finished interior and superior fuel economy—close to 30 mpg combined.
6) Subaru Forester
Base MSRP: $21,295; Consumer Guide Rating: 70
Forester is a roomy, reasonably priced alternative to the bellwethers of the compact-SUV class. At the same time, it's noisier and less refined, and its interior ambiance trails many of its rivals. Still, Forester offers good fuel economy and lots of features for the money.
7) Toyota RAV4
Base MSRP: $22,650; Consumer Guide Rating: 68*
With an available V6 engine (and a powerful one at that), impressive cargo room, and fine road manners, RAV4 has been a perennial favorite of Consumer Guide editors. Base prices are reasonable, but stickers can skyrocket with options, so choose carefully.
7) Subaru XV Crosstrek
Base MSRP: $21,995; Consumer Guide Rating: 68
This vehicle is one of the more carlike entries in this class, yet it offers generous cargo and passenger room for its size. We also like the comfortable ride and tastefully finished cabin. XV Crosstrek has promising fuel-economy estimates, but we wish its engine made a bit more power, especially at low rpm.
9) Kia Sportage
Base MSRP: $19,000; Consumer Guide Rating: 65
Sportage's racy styling sacrifices some outward visibility, and fuel economy falls a bit below par for the class. Otherwise, Sportage delivers a host of standard features, an impressive list of luxury options, and the bonus of Kia's strong warranty.
10) Mini Countryman
Base MSRP: $21,750; Consumer Guide Rating: 61**
Many thoughtful features, creative storage solutions, and customization options help Countryman stand out in the compact-SUV crowd. Though it might not have the extra-tall ground clearance, sheer height, and high seating position of some competitors, it does offer similar pricing, fun-to-drive attributes, and Mini's first AWD system.
11) Jeep Compass
Base MSRP: $19,395; Consumer Guide Rating: 58
Compass lacks the overall refinement of the Honda CR-V and Toyota RAV4. Fuel-economy ratings are decent for the class, but the 2.4-liter 4-cylinder engine—the bigger of the two—feels coarse and slightly underpowered. Compass makes sense as a functional wagon for people who crave Jeep Grand Cherokee styling in a cheaper, more-compact package.
11) Jeep Patriot
Base MSRP: $15,995; Consumer Guide Rating: 58
Patriot lacks the overall refinement of other vehicles in this class, but it compensates somewhat with impressive available off-road capability. As a daily driver ready for the occasional off-road foray, a modestly equipped Patriot makes some sense.
11) Suzuki Grand Vitara
Base MSRP: $19,949; Consumer Guide Rating: 58
It's not the quickest, best-riding, or most fuel-efficient compact SUV. Still, we like the Grand Vitara for its solid feel, compelling off-road ability, and comprehensive feature set. Suzuki's exit from the U.S. market could be problematic for owners when it comes to maintenance.
14) Nissan Rogue
Base MSRP: $22,310; Consumer Guide Rating: 57
Nissan's small SUV is big on style, cargo flexibility, and feature availability. These positive attributes are countered by an unrefined demeanor, a noisy engine and interior, an overly firm ride, and somewhat sloppy handling.
15) Mitsubishi Outlander
Base MSRP: $22,695; Consumer Guide Rating: 56
Outlander offers good passenger and cargo room and a surprising array of features, most of which can be ordered even on the least-expensive trim level. Downsides include an inhospitable 3rd-row seat and general lack of refinement. These issues are made more glaring by steep-for-what-you-get prices.
16) Jeep Wrangler Unlimited
Base MSRP: $25,695; Consumer Guide Rating: 52
The Unlimited is virtually identical to the Wrangler (see below), except it has 4 doors instead of 2 and offers considerably more cargo room.
16) Mitsubishi Outlander Sport
Base MSRP: $19,170; Consumer Guide Rating: 52
The Outlander Sport is a comfortable, livable vehicle with a versatile interior. It counters merely OK interior appointments and an uninspiring drivetrain with sporty handling and versatility that belies its tidy exterior size.
18) Jeep Wrangler
Base MSRP: $22,195; Consumer Guide Rating: 49
Despite major improvements to its interior over the years, Wrangler remains a limited-purpose machine. Off road, it's a finely honed tool. On road, we think it's best considered a fun-in-the-sun runabout.
* 2012 base MSRP; 2012 rating. No word yet on the 2013 RAV4.
** 2012 base MSRP; 2012 rating. No word yet on the 2013 Countryman.
Check out the 2018 Consumer Guide Best Buys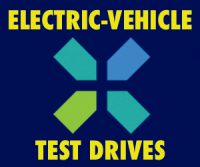 Auto Shows
Steve & Johnnie's Road Tests