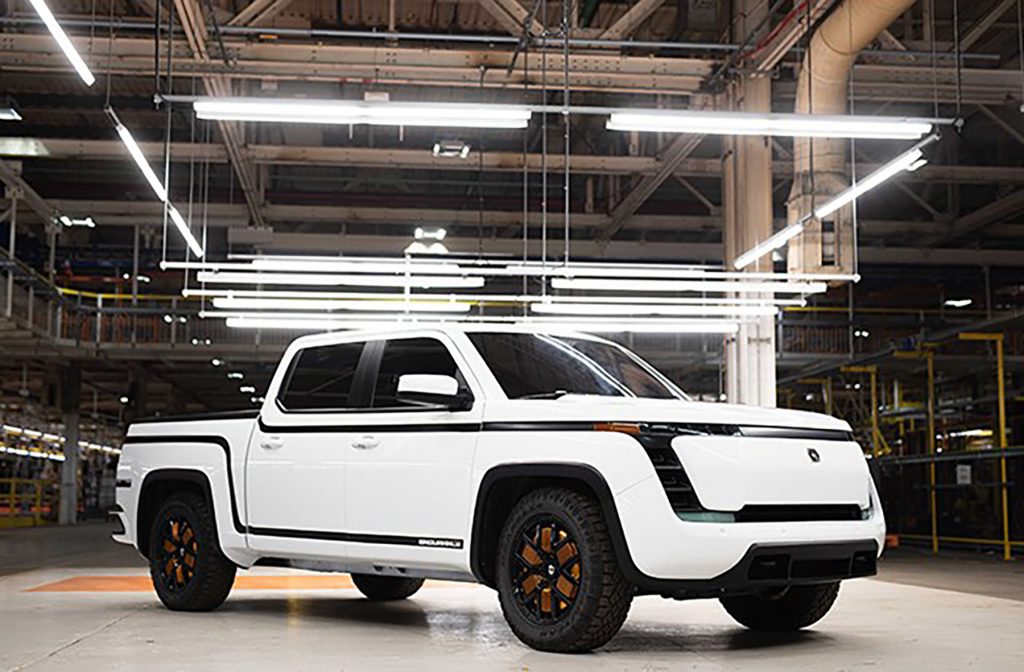 The Lordstown Endurance is a battery-electric pickup truck developed by Ohio-based electric-vehicle startup Lordstown Motors. Yet to see regular production, the Endurance is unique among electric vehicles in that it is designed to use hub motors instead of axle- or transmission-mounted motors, thus eliminating the need for a transmission, traditional axles, or half shafts.
More electric-car news and reviews
What is the Lordstown Endurance?
The Endurance is planned to be offered only as a 5-passenger crew cab, and, at least initially, only with all-wheel drive. Per Lordstown, the four hub motors combine to deliver 600 horsepower. The Endurance is equipped with what is estimated by outside sources as a 109-kWh battery, which provides a Lordstown-claimed driving range of 250 miles. The pickup is rated to tow 7500 pounds, and prices are planned to start at $52,500.
Consumer Guide Car Stuff Podcast, Episode 82: EV Smartphone Apps, 2022 Ford F-150 Lightning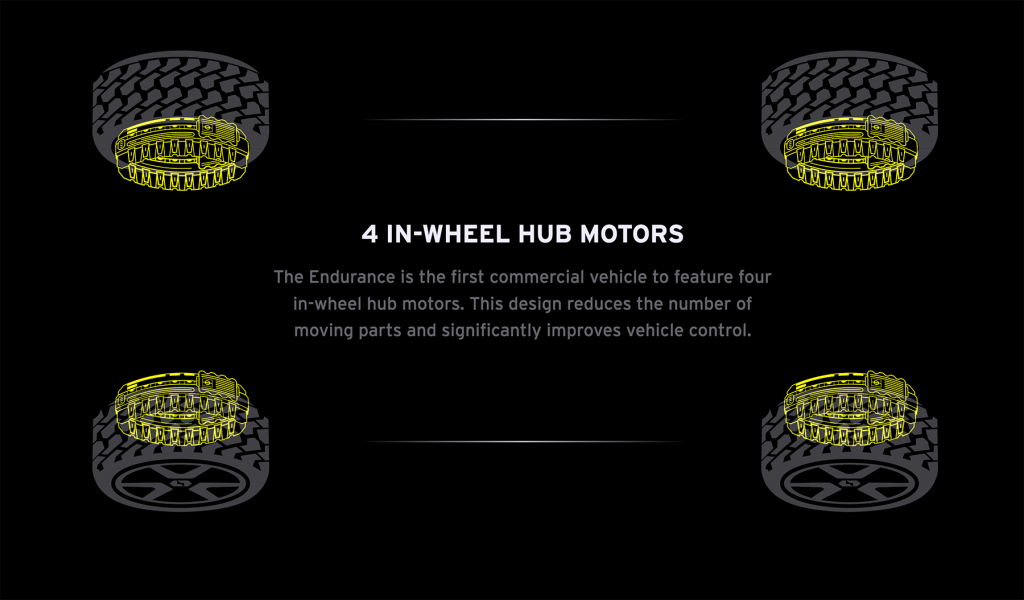 Like many EV startup companies, including Tesla, Lordstown is opting to sell vehicles directly to consumers, sidestepping the traditional franchise dealer system employed by mainstream manufacturers.
Production of the Endurance has been delayed twice as of this writing. The first trucks were scheduled to be delivered by the end of 2021, but Lordstown has recently said that timeframe will not be met, and a new target date for delivery has not yet been set. The company also recently announced that it would need to raise additional cash before it is able to deliver production examples of the Endurance.
Lordstown Motors' success had been predicated in part by the ability of another EV startup company, Workhorse, to secure a U.S. Postal Service contract to supply electric mail-delivery trucks. Workhorse had contracted with Lordstown to manufacture the mail trucks it had designed, but those plans fell through when the USPS opted to contract with OshKosh Defense instead of Workhorse to manufacture a new-generation postal delivery vehicle.
Lordstown Motors and Workhorse have an interesting history. Lordstown was created in 2018, largely by the ownership of Workhorse, for the sole purpose of acquiring General Motors' idle Lordstown, Ohio, assembly facility. The purchase of that plant was financed in part by General Motors, which also took a minor equity stake in the project. At one time, the same man—Steve Burns—was the CEO of both Workhorse and Lordstown.
First Spin: 2021 Jeep Wrangler Unlimited 4xe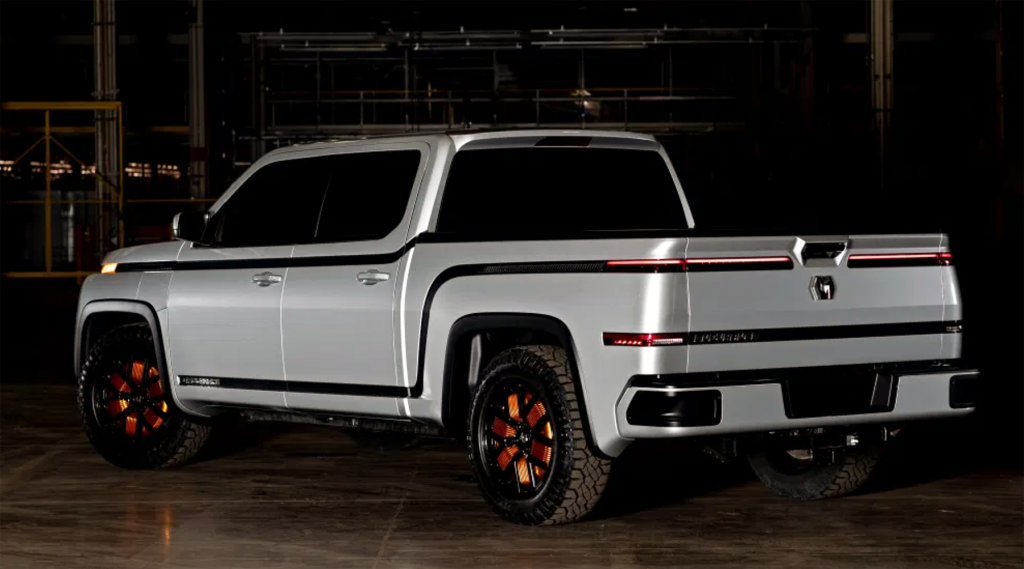 Even if Workhorse had been granted the USPS contract, Lordstown would have been left with considerable surplus manufacturing capacity, with which it had planned to build its own vehicles, beginning with the Endurance.
Listen to the Consumer Guide Car Stuff Podcast
Lordstown Endurance Gallery
(Click below for enlarged images)
What is the Lordstown Endurance?
What is the Lordstown Endurance?