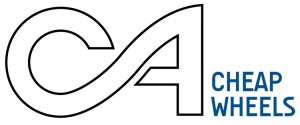 by Don Sikora II
Note: The following story was excerpted from the February 2019 issue of Collectible Automobile magazine.
Following the 1976 demise of the Cadillac Eldorado soft top, the 1982 Chrysler LeBaron—and very similar Dodge 400—helped restart the market for American-brand convertibles. While the earliest K-car-based ragtops are interesting for their own reasons, at the moment we'd like to take a look at one of their descendants, the 1996-2000 Chrysler Sebring convertible.
Our story starts in 1995, when Chrysler introduced the Sebring coupe that was sold alongside the existing LeBaron convertible. The following year, the LeBaron name and the old ragtop were sent packing, replaced by an all-new topless Sebring. Somewhat surprisingly, the redesigned ragtop was completely unrelated to the still nearly new Sebring coupe. 
While both cars were front-wheel drive, the Sebring coupe was based on the Mitsubishi Galant and built by the Chrysler/Mitsubishi Diamond-Star joint venture. In contrast, the Chrysler-built Sebring convertible was based on the hardware from the brand's well-received '95 Cirrus sedan. In a September 1995 preview, Car and Driver stated the new Sebring was "a dedicated convertible, sharing not one single body panel with any car in Chrysler's current arsenal." 
Like Cirrus, the new ragtop followed Chrysler's then-favored "cab-forward" design philosophy. Styling was clean with soft curves and tasteful detailing. The handsome front end fortunately recalled the then-new 1996 Chrysler Town & Country minivan's face more than the fussy Sebring coupe's. The top-down profile was graceful, with a low cowl, swept-back windshield, and a gently rising beltline.
The 193-inch-long Sebring convertible rode a 106-inch wheelbase. By comparison, the 1995 LeBaron convertible wheelbase measured 101, the Cirrus stretched to 108, and the Sebring coupe came in at 104. Base curb weight was 3340 pounds.
Entry-level JX models ran a 150-horsepower 2.4-liter four-cylinder. Stepping up to the JXi brought a Mitsubishi-sourced 168-horse 2.5-liter ohc V-6. Either way, buyers got a four-speed automatic transmission. 
Moving inside, Consumer Guide® reported, "Interiors are roomy, with impressive space for two adults in [the] back seat." Car and Driver talked up the front seatbelts that were incorporated into the bucket seats, a detail then only shared with some BMW and Mercedes-Benz offerings. C/D further explained that this design made it easier to access the car's rear seat and also eliminated the need for a structural "halo hoop" like the ones found on some contemporary convertibles including the Oldsmobile Cutlass Supreme and Volkswagen Cabrio. 
The convertible top—vinyl on JX, cloth on JXi; each with a glass rear window—had manual latches at the windshield header, but moved up or down electrically. Interiors were cloth, vinyl, or leather depending on the trim level.
5 (Pretty Good Looking) Forgotten Coupes
Over time, changes were modest. These included new top-line Limited trim in 1998, and standard V-6 power across the board in 1999. 
We also came across a flyer for a "1997½ Spring Special" version of the base JX. These came in Flame Red or Bright White, each with the interior trimmed in Frost White vinyl with dark-gray accents. Other touches included a white top boot and a set of silver wheel covers that unfortunately look like a set of generic replacements from a parts store. White examples had monochromatic body-color trim that replaced much of the usual chrome accents, and could be ordered with white-painted hubcaps.
These Sebring convertibles proved popular. According to the Encyclopedia of American Cars, production was as follows: 1996—47,809; 1997—55,887; 1998—50,814; 1999—55,206; and 2000—38,361.
Pros:
The "cab-forward" styling has aged well.

Roomy, comfortable interior for four.

Consumer Guide® liked the Sebring's sporty all-season practicality.
Cons:
The V-6 engine isn't dramatically more powerful than the four.

Unsurprising for a convertible, rear vision is compromised with the top up. 

Period reviews mentioned a bit of cowl shake.
Final Drive:
There's a lot to be said for a comfortable cruiser as cheap wheels, and a convertible is a bonus. Plus we'd pick the first-generation Chrysler Sebring convertible over the versions that followed. Condition would be our primary concern today, but that monochrome-white '97½ Spring Special sure does look sharp.
More from Collectible Automobile Magazine