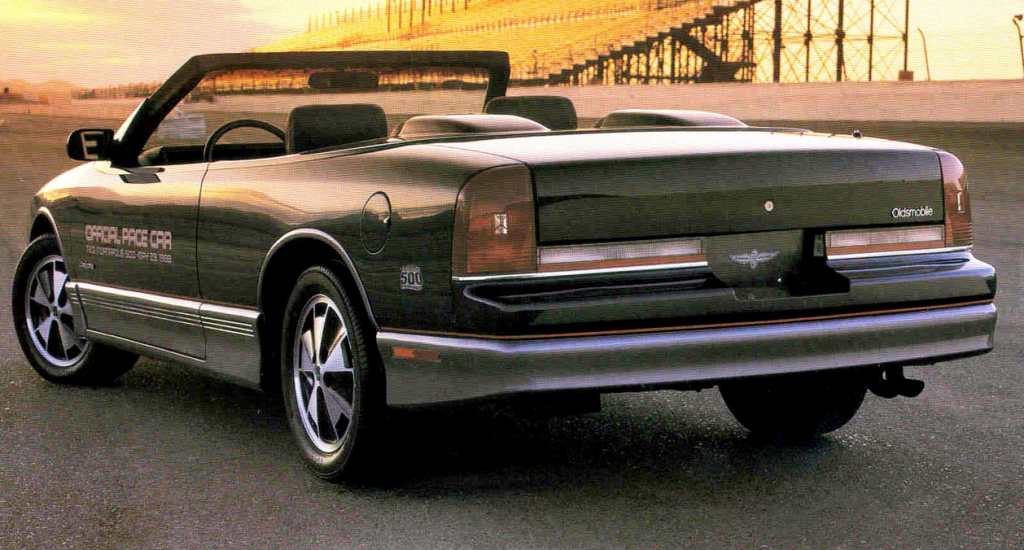 I'm pretty good at remembering the cars and trucks made available for sale in the U.S. over the past four decades. I remember well the short-lived (Stateside) Rover 3500, and even spent time in an International Scout Diesel, but what I often forget are the convertible versions of certain vehicles.
Presented here are five convertibles that I have stumbled across in the past year or so, each of which caused me to mumble, "Oh yeah, I do remember that."
Have you seen a strange or forgotten ragtop recently? Tell us about it. We'd love to hear what you spotted.
1989-1991 Dodge Dakota Sport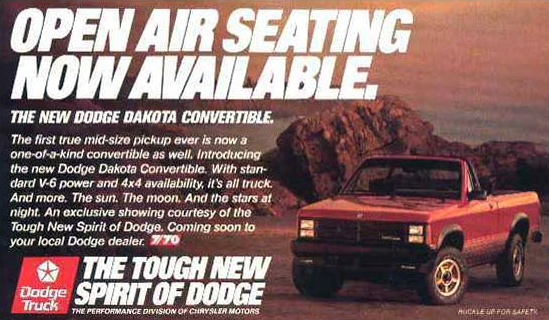 Described in period literature as the first convertible pickup truck since the Ford Model A, the Dakota Sport proved to be the cool idea that few thought enough of to actually purchase. First-year sales came up just short of 2500, with sales declining each year after that. A Shelby version of the Dakota Sport boasted a 175-horsepower 5.2-liter V8.
1990-1992 Infiniti M30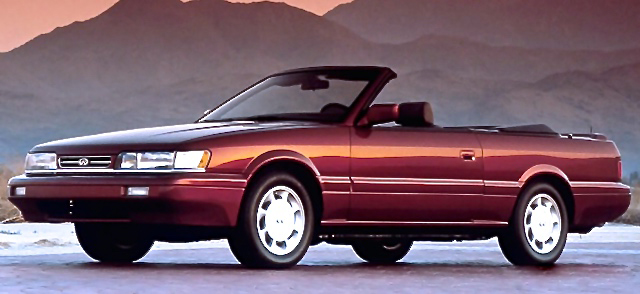 Little brother to the full-size Q45 sedan, the M30 was available in coupe and convertible body styles. Though assembled in Japan, the M30 convertible was a uniquely American offering. Finished coupes were shipped to the States where the roof was removed by American Sunroof Corporation (ASC) and a folding soft top installed. About 600 M30 convertibles were sold over the vehicle's lifetime.
1990-1996 Oldsmobile Cutlass Supreme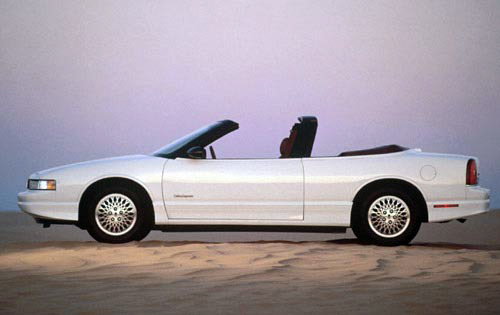 Like the infiniti, the job of cutting off the Cutlass's roof was entrusted to an outside source. In this case, a company called Cars and Concepts handled the conversion. The Cutlass Supreme Convertible sold fairly well, racking up more than 26,000 sales over a seven-year span, including a best showing of 8638 units in 1995.
1985-1987 Renault Alliance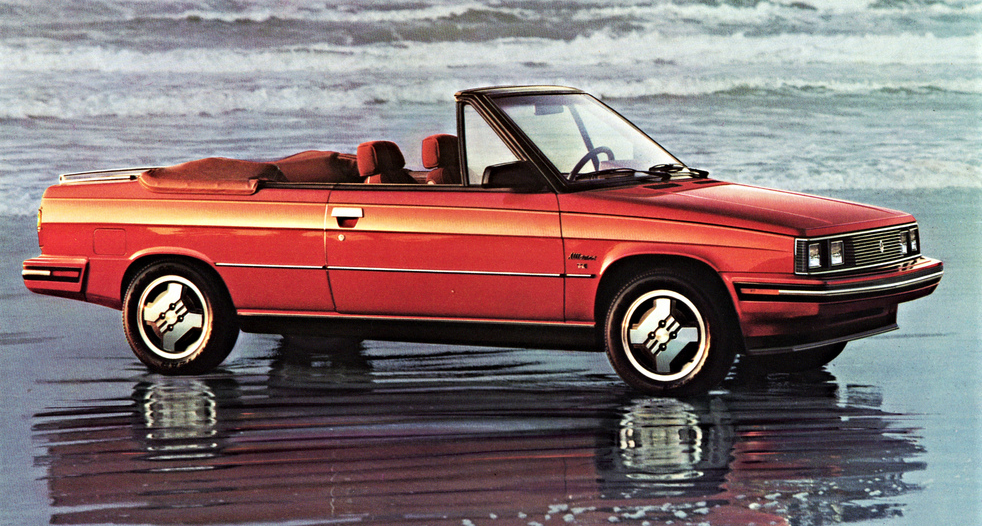 Assembled in Kenosha, Wisconsin, the Alliance was essentially a European-market Renault 9 retrimmed to better suit the American market. The Alliance hit the streets in 2- and 4-door configurations for the 1983 model year, with the convertible following for 1985. A 78-horsepower 1.7-liter engine was standard, though a sporty GTA performance variant of the convertible employed a 95-horse 2.0-liter mill.
1997-1998 Toyota Paseo Convertible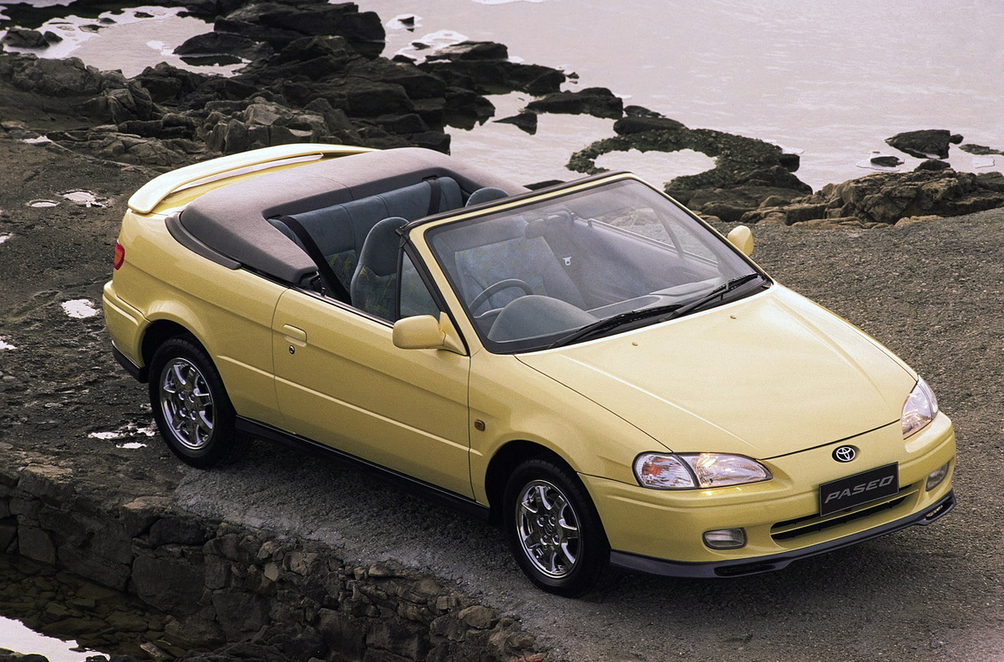 A humble droptop meant to lure shoppers with an appealingly low base price, the Paseo Convertible is rarely seen on the road today. Starting at $13,628, the Paseo was certainly inexpensive, but its underwhelming 1.5-liter 93-horsepower engine likely scared away at least a few buyers during the test drive. About 1500 of these little rarities were built for America in 1998.