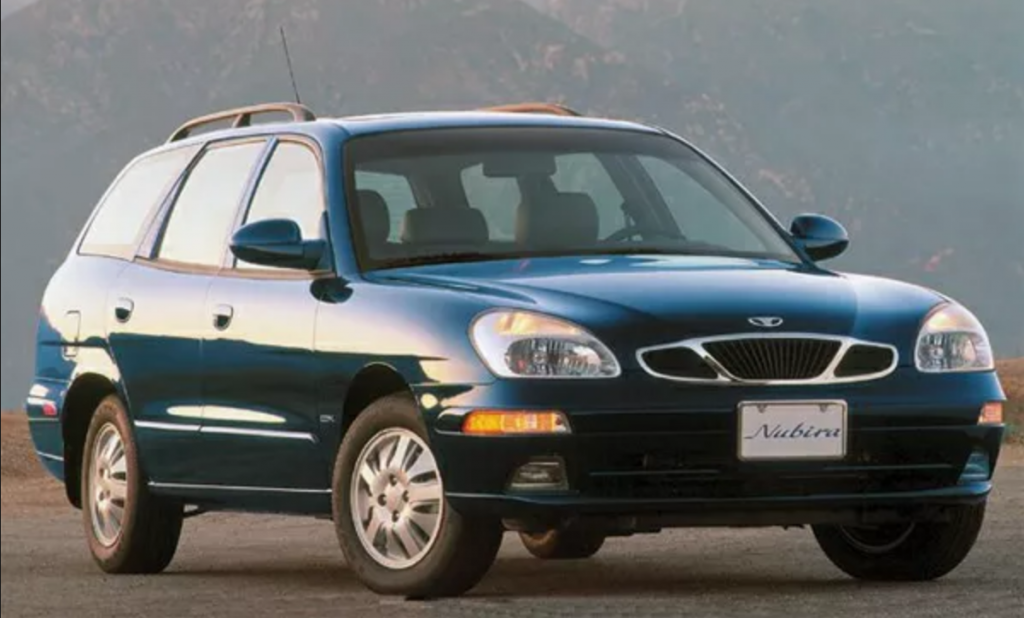 ABS is no longer available on the larger of Daewoo's two subcompact cars. Nubira comes as the SE sedan and CDX wagon.
Both have a 4-cyl engine and manual or optional automatic transmission. The CDX's base price is cut $1200 for 2002 with the removal of such standard features as ABS, cruise control, CD player, remote keyless entry, fog lights, theft-deterrent system, and alloy wheels. All but ABS return in the new $800 Premium Package option. General Motors now owns a controlling interest in Daewoo, but at the time of this report, the future of the South Korean manufacturer's U.S. operations was uncertain.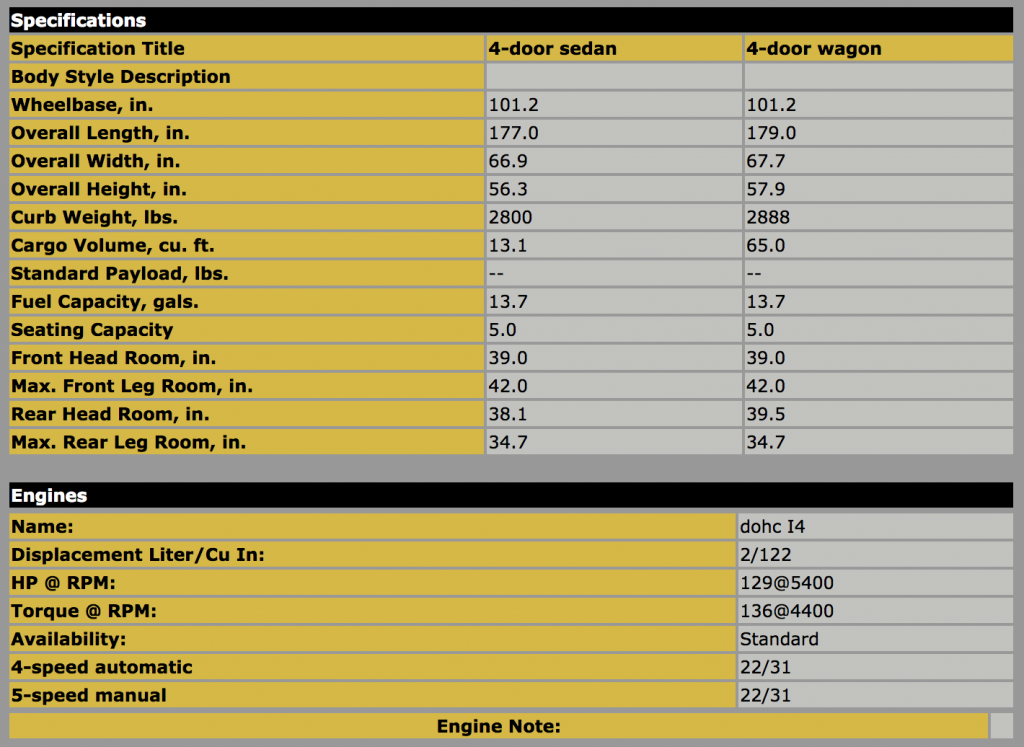 Daewoo won't sell 2003 models in the U.S., but existing owners can count on parts and service for the next few years. That's the word from U.S. importer Daewoo Motor America, which is winding down operations. Daewoo was forced to leave the U.S. market due to the rescue of its bankrupt South Korean parent, Daewoo Motor Co. Last spring, General Motors agreed to pay a fire-sale $251 million for a controlling 42-percent interest in a new, smaller Daewoo vehicle company with a different name. Suzuki, one of GM's Japanese affiliates, soon agreed to take a 19-percent stake. Daewoo's creditors hold the rest. But GM didn't want all of Daewoo, and that included Daewoo Motor America and its dealers. Facing the prospect of having no new goods to sell after 2002, DMA declared bankruptcy last May. U.S. dealers hurried to clear inventories, then closed or shifted to other franchises. GM has promised the "new Daewoo" will supply parts and service for cars already on U.S. roads, plus limited support for warranty claims, but that's it. Even so, Daewoo may get a second chance in America. According to a DMA official who spoke with Consumer Guide in August, new-design Daewoos may be sold as Chevrolets or Suzukis as early as July 2003. GM hadn't confirmed anything at this writing, but the company has announced plans to sell Chevrolet-badged Daewoos in Mexico, and could do likewise in the U.S. Our source says U.S. Chevy dealers would mostly likely want Daewoo's redesigned Leganza sedan, previewed in 2001 with a new 2.5-liter inline 6-cyl engine and styling much like that of the Mitsubishi Galant. Suzuki, meantime, is said to be eying a redesigned Lanos subcompact and a new-generation Nubira compact to supplement its mainstay SUVs.
Short Timers: Recalling the 1999-2002 Daewoo Lineup