One relatively easy way for an auto manufacturer to spur the sales of a given model is to play around with the trim levels offered.
Dodge recently employed this technique to goose public interest in the aging but still viable Journey midsize crossover. A couple of model years ago, Dodge introduced the Journey Crossroad, a mid-level offering slotted smack in the center of the Journey lineup. The interesting thing about the Crossroad is that it came with a smattering of off-road-esque trim elements along with the expected mid-line equipment upgrades–and those trim elements went a long way toward giving the basic Journey a rugged look and feel.
One and Out: The 2009 Hummer H3T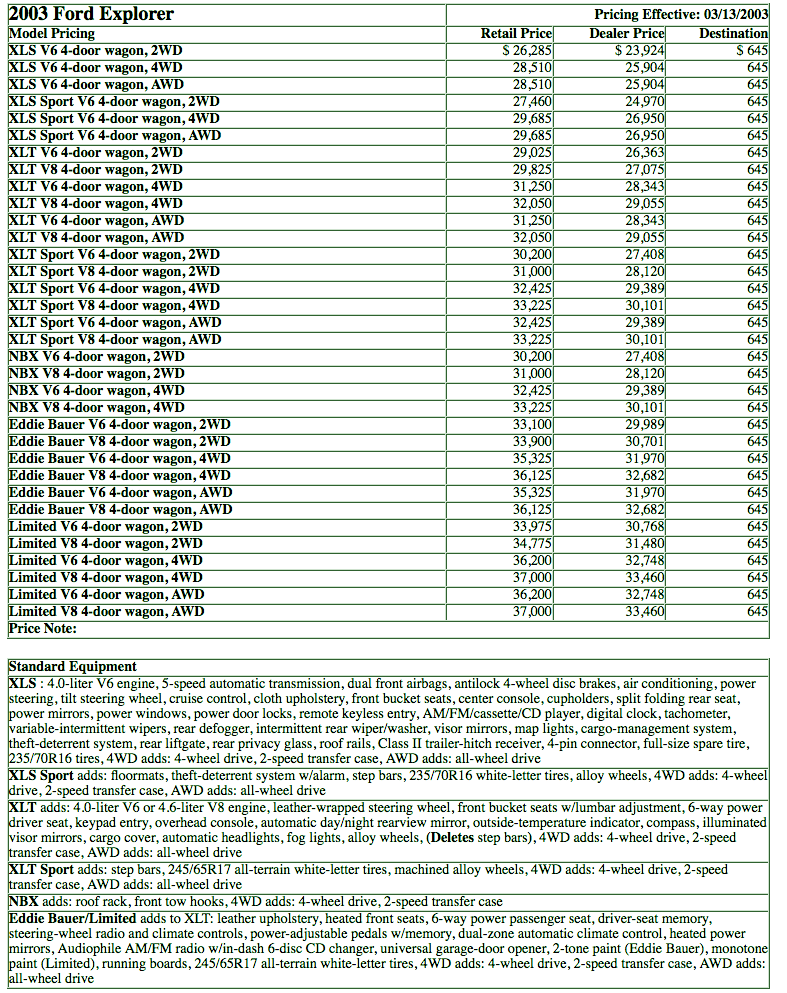 Today, two Crossroad trim levels—Crossroad and Crossroad Plus—are offered, which combine to account for most of the Journey's total sales. Ford did nearly the exact same thing with the Explorer back in 2003, though with significantly less success.
It's worth noting that when Ford rolled out the off-road-looking Explorer NBX, sales of the midsize SUV were already red hot—so the addition of a new trim level was in no way a desperation move.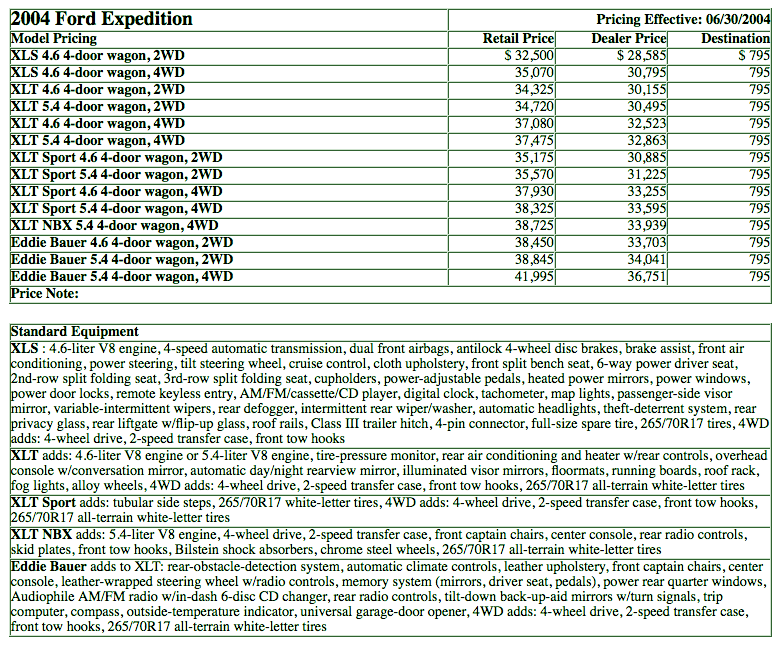 The Explorer NBX was an interesting vehicle, and really the only attempt by Ford to market a more rugged, trail-ready version of the vehicle.
Apart from some minor trim elements, the only meaningful upgrades that the NBX trim level included that the popular XLT trim level did not was a 2-speed transfer case and functional front tow hooks.
The most obvious—and perhaps most bizarre—element of the NBX trim level was the giant roof-rack basket, which gave the vehicle a semi-convincing air of safari readiness.
The NBX ran about $1200 more than comparable XLT models, on Explorers equipped with 4WD. Perversely, the NBX trim level could also be had without 4WD, which seems to completely defeat the purpose.
As a midline Explorer trim level, NBXs could be equipped with either a 4.0-liter V6 or 4.6-liter V8. A 4-speed automatic was the only transmission offered.
Maybe it was the roof-top basket, or maybe it was that the Explorer already looked rugged enough, but consumers showed little interest in the NBX trim level and it was dropped after 2004.
Even more obscure, and perhaps more interesting, was the one-year-only Ford Expedition NBX. Similar in concept to the Explorer NBX, the Expedition NBX actually included more off-road-specific equipment—though the price bump over an XLT model was higher. The Expedition NBX was around for just the 2004 model year, making it especially obscure.
It's worth noting that the Expedition NBX did NOT include the roof-rack basket.
Dead-Brand Madness: 10 Classic Car Ads from the 80s and 90s