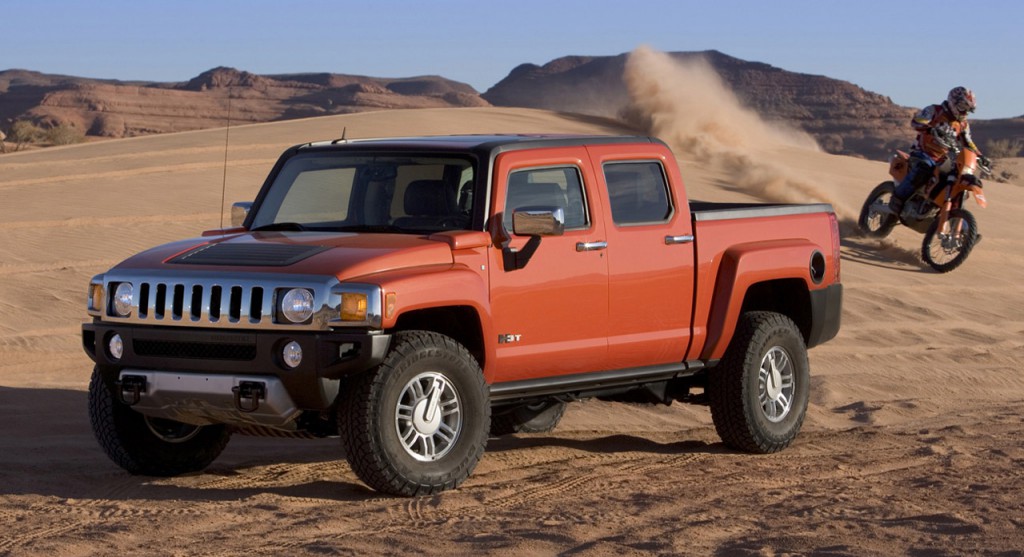 General Motors wasn't the only company to have its financial frailty exposed by the 2008 financial meltdown, but it was among the corporate giants that very nearly didn't survive the crisis.  Saddled with more brands than Mike and Carol Brady had kids, it became clear that Sophie's Choice-level decisions needed to be made.
Along with Hummer, the Pontiac and Saab brands were also pared from the General's portfolio. Post-GM Saab lives on in some nominal way in Sweden under Chinese ownership. Pontiac, on the other hand, died quickly, while a few failed attempts to sell the Hummer brand to Russian and Chinese investment groups fell flat.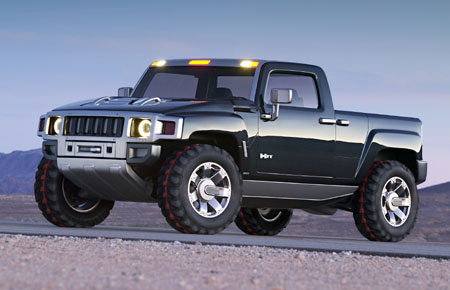 The last new vehicle introduced by Hummer was among the brand's most interesting, a pickup-truck variation of the rather likeable H3. The H3T sported four doors like the conventional H3, but replaced the cargo area behind the 2nd-row seats with a 5-foot pickup bed.
As a "one-and-out" vehicle, the H3T story is a little sloppy. Sales of 2009 models began late in 2008, and a very few 2010 models were built, all of which were sold in calendar-year 2009.
Truth be told, those last sales were likely to dealers and wholesalers picking the bones of waning Hummer franchises looking to turn out the lights before the next month's rent and gas bills came due.
All told, Hummer sold 692 H3T in 2008, and 2046 in 2009, a small number of which were 2010 models.
Included here is Consumer Guide's original overview of the entire 2009 H3 lineup.
One and Out: The 2008 Saturn Astra
The 2009 Hummer H3 adds a crew-cab pickup truck body style to its roster. Otherwise, the lineup for this off-road-ready midsize SUV is largely unchanged. The pickup, called H3T, is larger than Chevrolet's Colorado compact pickup but smaller than the full-size Silverado. Base versions of the H3 wagon and H3T have a 239-hp 3.7-liter 5-cylinder engine. The top-line Alpha sports a 300-hp 5.3-liter V8. A 5-speed manual transmission is standard on the base wagon and pickup. The Alpha has a standard 4-speed automatic. Maximum towing capacity with the 5-cylinder is 3000 lb with the manual transmission and 4500 lb with the automatic. Alpha has a maximum towing capacity of 6000 lb. H3 and H3T come with all-wheel drive that includes low-range gearing for off-road use. An available Off-Road Adventure Suspension Package on the wagon includes ultra-low gearing and a locking rear axle for severe off-road forays. This feature carries over to the pickup as well. Available safety features include ABS, traction control, antiskid system, and curtain side airbags. GM's OnStar assistance is standard. A rearview camera is available, along with a navigation system. Note that Hummer also offers an H3X model as a 5-cylinder wagon with automatic transmission. It includes chrome wheels and other specific trim. These features are available as an H3X Package on Alpha wagons.
One and Out: The 2009 Pontiac G3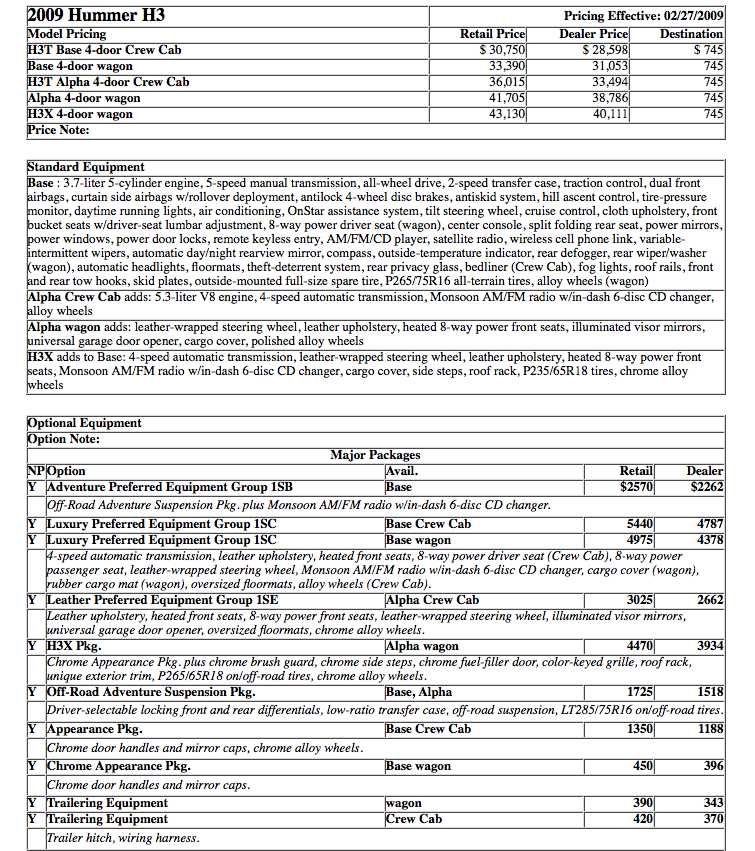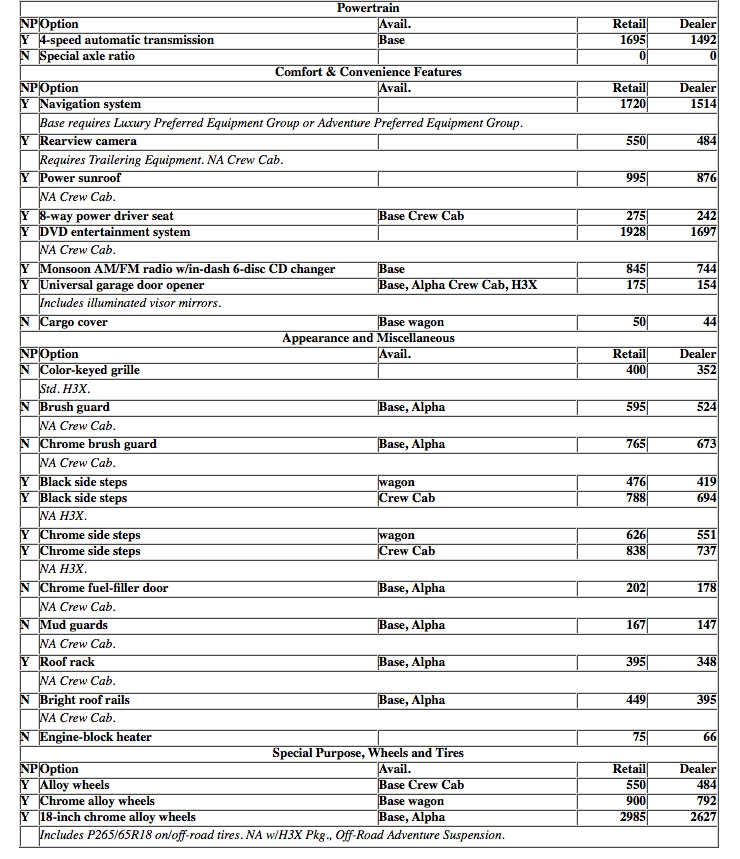 Did the Hummer H3 Get a Bum Rap?