Isuzu's crossover SUV gains 20 hp for 2004. Axiom is basically a midsize Rodeo SUV with a sleeker body.
It comes in S and uplevel XS models. Both have a 3.5-liter V6, now with revisions that boost it to 250 hp. A 4-speed automatic is the sole transmission. Axioms are available with rear-wheel drive or Isuzu's Torque On Demand 4WD that can be left engaged on dry pavement and has low-range gearing. Axiom shares Rodeo's wheelbase but is 6 inches longer overall. ABS is standard. Side airbags are unavailable. Both models have 17-inch alloy wheels, and 4WD versions have rear disc brakes instead of drums. Isuzu's Intelligent Suspension Control, which automatically varies shock-absorber firmness, is standard on all but the 2WD S. XS models come with a sunroof, heated front seats, and leather upholstery.
Inherent Imbalance: GM's Forgotten 5-Cylinder Engine
More Isuzu Axiom specs and information
Axiom and its Rodeo parent end production in July 2004. Though SUV demand is as strong as ever, Isuzu still struggles to survive as a vehicle maker in the face of continuing meager U.S. sales. The end of Axiom and Rodeo leaves dealers with only the GM-sourced Ascender until model-year 2007. At that point, sources expect a midsize body-on-frame SUV based on a pickup built in low-wage Thailand–assuming Isuzu is not forced to abandon retail sales before then.
Review Flashback! 2001 Isuzu VehiCROSS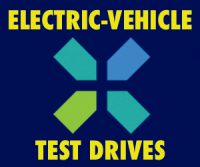 Auto Shows
Steve & Johnnie's Road Tests