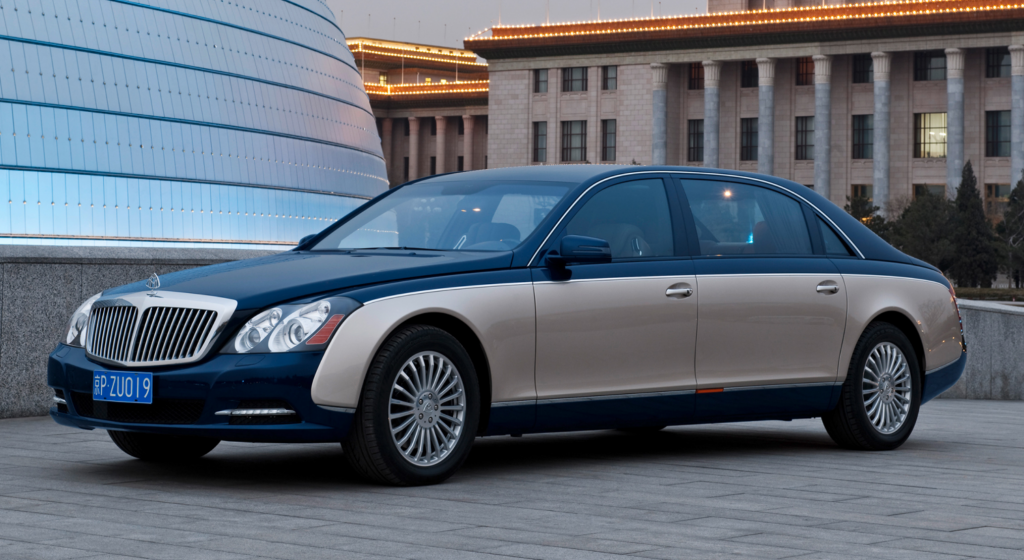 Maybach is the ultra-luxury division of Mercedes-Benz. Wilhelm Maybach designed the first Mercedes in 1900 while an engineer with Daimler. Maybach left Daimler and, along with his son Karl, founded an engine manufacturer that supplied motors for Zeppelin airships before World War II. Maybach also built luxury cars from 1921 to 1940. Mercedes revived the Maybach name in 2001 to attract Bentley Mulsanne and Rolls-Royce Phantom customers who might consider a Mercedes-Benz too commonplace. These large sedans use engines and other components from the Mercedes S-Class.
The Maybach 62 line got revised exterior styling last year and should be unchanged for 2012. There are rumors that the Maybach brand will be discontinued after 2012.
The 62, 62S, and Landaulet are large luxury sedans for the chauffeur-driven market riding on a 150.7-inch wheelbase. The $1,380,000 Landaulet is distinguished from the 62 and 62S by a retractable rear soft-roof section. The chauffeur's compartment has a fixed roof and is separated from the rear by a divider window. This body style has seldom been seen since World War II. A smaller Maybach 57 is also available. Standard features include rear refrigerator, rear retractable tables, two sterling-silver champagne flutes, reclining rear bucket seats with telescopic leg rests (similar to first-class airline seats), power rear-window curtains, and DVD entertainment. Options include a divider window between the front and rear seats with intercom (standard Landaulet), a glass roof panel that changes from clear to opaque at the touch of a switch, a humidor, power door closers, a rear bench seat that increases seating capacity to five, and a loud speaker that allows passengers to make themselves heard to the outside world without rolling down a window. "Do not wash my windshield."
A 543-horsepower turbocharged 5.5-liter V12 engine powers the 62. The Landaulet  and sportier 62S are powered by a 620-horsepower turbocharged 6.0-liter V12. Both engines mate to a 5-speed automatic transmission. Maybach claims the 62 accelerates 0-60 mph in 5.4 seconds, while the 62S does 0-60 in 5.2 seconds. Both have a top speed of 155 mph. All Maybachs are rear-wheel drive.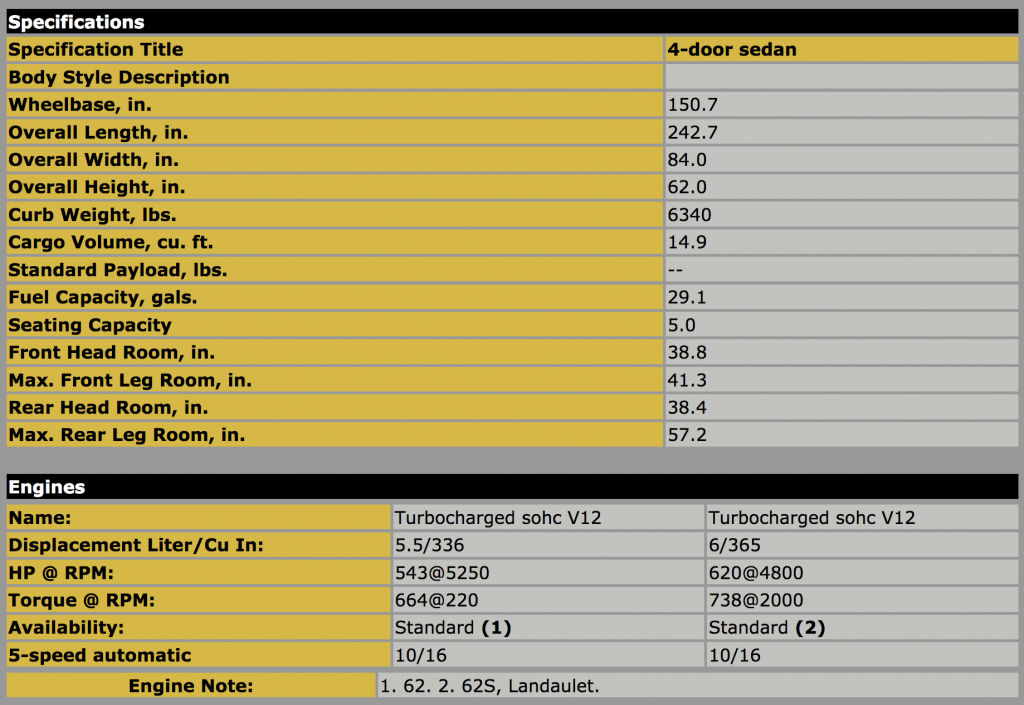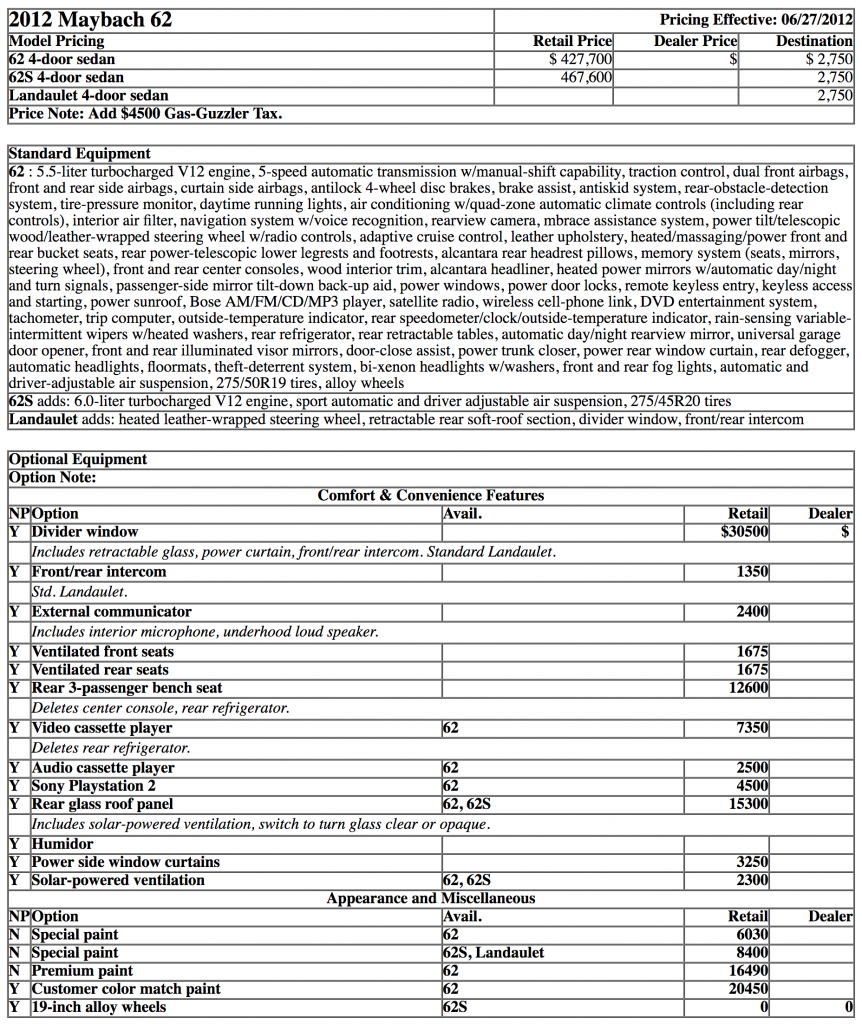 Singular Stretch: 1979 Phaeton Chrysler New Yorker Limousine