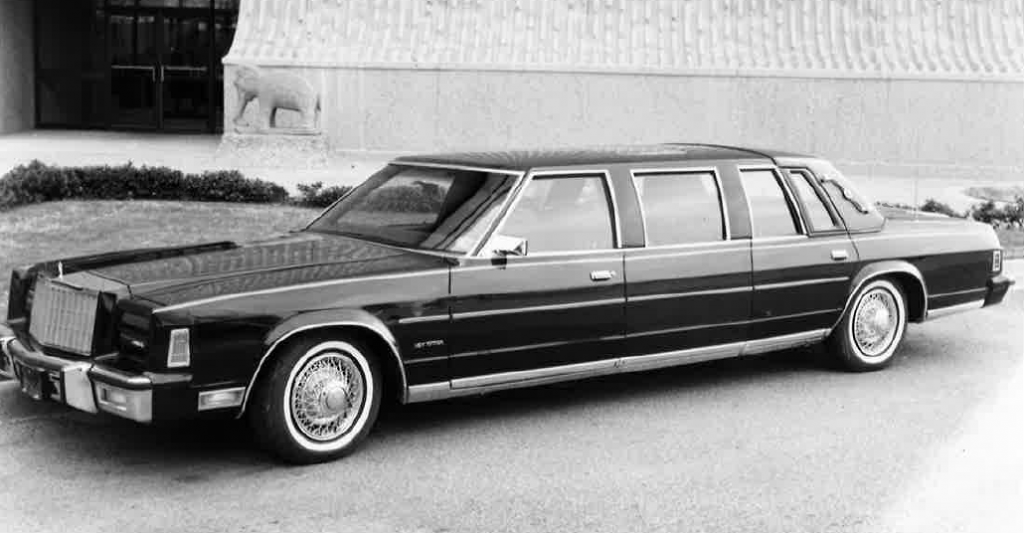 On any given weekday, I receive at least half a dozen story pitches, all of which arrive via email, and most of which include links to digital press kits.
As most of these solicitations regard topics well afield of the interests of Consumer Guide readers, I delete them almost immediately. That's part of the beauty of email; it's pretty easy to get rid of the stuff you don't want.
That wasn't always the case, however. Prior to email, most story pitches came to Consumer Guide by way of the U.S. Postal Service, and generally included substantial press kits replete with glossy photos, and, eventually, floppy discs or CDs.

Because these mailings included items of substance, they didn't generally get tossed out, even if they didn't include news directly pertinent to the Consumer Guide editorial projects of the day. In fact, my predecessors were pack rats, and generally saved every piece of mail received—however carelessly the stuff was archived.
I mention this because I recently came into possession of part of a press kit from a company called Phaeton Coach Corporation. There's no date to be found on the material I have, but it must have been sent out in conjunction with the launch of the redesigned 1979 Chrysler New Yorker.
Not for Export: Toyota Century Limousine

I have gleaned from message-board posts that Phaeton was active in the late Seventies and early Eighties, and had devoted most of its energies to stretching Lincolns.
Come 1979, however, Phaeton apparently looked to expand beyond expanding Town Cars, and developed a limousine package for the all-new New Yorker.
Like the Lincolns of the period, the New Yorker was designed with clean, straight lines, sporting the kind of silhouette that makes cutting and stretching relatively easy. If you've ever seen how awkward the filler panel looks on the curvy 1998-and-later Lincoln Town Cars, you know what we're talking about here.
As I mentioned above, I can only find part of the press kit, including the photos seen here, and a few hand-written notes on the back of each.
Urgent-Care Madness! 15 Classic Ambulance Ads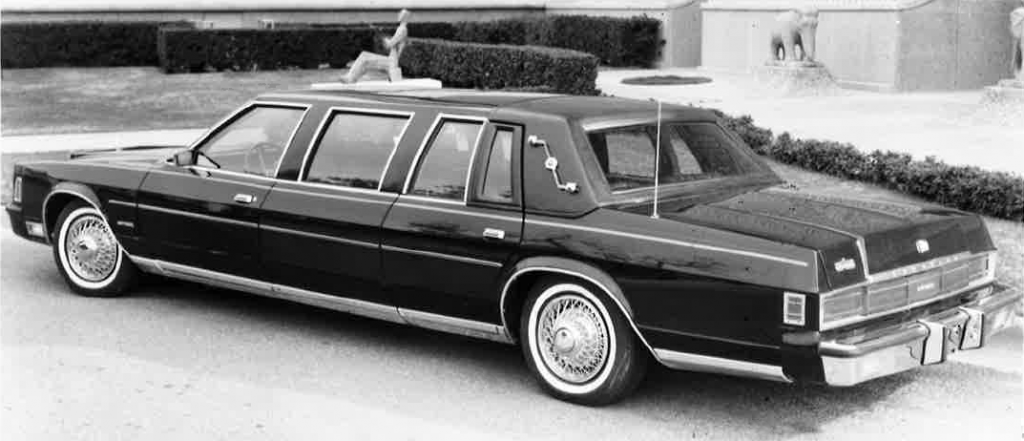 What we do know is that two stretches of the New Yorker were to be offered: an 18-inch-stretch version dubbed the Phaeton New Yorker Executive Limousine, and an incredible 38-inch-stretch edition called the Phaeton New Yorker Presidential Limousine.
The Executive, per a note stapled to one of the pictures, did not include any seating upgrades. The Presidential Limo, however, featured seating for nine, a chauffer/passenger-compartment divider, rear air conditioning, an entertainment console, and "deluxe" sound system.
We know nothing else about these limos, though we can assume that they were fitted with the 4-barrel 360-cubic-inch V8, which was a $232 option on the 1979 New Yorker.
Despite a bit of Google work, I can find no pictures of a Phaeton New Yorker limo, leading me to question how many of these stretch Chryslers were actually built.
The 1979-1981 New Yorker was something of a sales disappointment, with fewer than 75,000 finding buyers over the car's three-year run. I'd be surprised if very many ended up in the hands of coach builders, as limo buyers likely preferred the more popular Cadillac and Lincoln limo conversions. Looking at the obvious panel gaps and trim misalignments on the cars seen here, that may have been for the best.
As for Phaeton Coach Corporation, the Dallas, Texas address we have for the company is now the site of a self-storage facility.
If we ever find the rest of this press kit, we'll let you know what one of these stretches cost. In the meantime, if you've seen a Phaeton New Yorker limo–or any 1979-1981 New Yorker stretch car–please tell us about it. The place to leave comments is down below.
Dying To Be Different: 10 Hearses That Aren't Cadillacs
1979 New Yorker Limo