Land Rover is a bit of a dichotomy. On the one hand, the name is virtually synonymous the world over with rugged off-road ability. On the other, it's recognized as a luxury marque, at least in the U.S. Those may seem to be conflicting attributes, but the company—and its products—pull off the combination.
First Spin: 2015 Land Rover Discovery Sport
Although the classic Range Rover is probably what pops to mind when the Land Rover name is mentioned, as with many luxury makes, the company has lower-priced models intended to appeal to a wider demographic audience. In this case, they include the compact LR2, midsize LR4, and stylish Range Rover Evoque, introduced last year.
Some might be surprised to find that the entry-level Land Rover LR2 starts at well under $40,000, a price not far north of a comparably equipped "regular" compact SUV. That includes a lengthy list of standard equipment, which grows even longer for 2013.
Also new for the model year are some cosmetic changes that include restyled headlights, grille, taillights, and wheels. Inside, materials have been upgraded, the gauge cluster has been revamped, and the central control panel features a new 7-inch touchscreen. Newly available features include an 825-watt, 17-speaker Meridian surround-sound audio system, the "Say What You See" voice command system, and a rearview camera with "Hitch Assist," which comes into play when hitching up a trailer.
But the biggest change lies underhood. Replacing a 3.2-liter inline six is a 2.0-liter turbocharged four that's also used in the Range Rover Evoque. Although significantly smaller, the little turbo produces more power: 240 horsepower and 250 lb. ft. of torque vs. 230 and 234, respectively. EPA fuel-economy figures had not yet been released at time of writing, but since the LR2 weighs almost exactly the same as the Evoque and now uses the same powertrain, we'd expect them to match the Evoque's 18 city/24 highway ratings, which would be up appreciably from last year's 15/22.
Like any Land Rover, the LR2 is highly capable off-road—something we were reminded of while traversing a course set up by the company in mountainous woods outside Montreal, Quebec. Several LR2s—led by a professional—played follow the leader over boulders, steep hills, muddy trails, and even flowing rivers. Many times we encountered conditions that would have made us turn back had the LR2 ahead not scratched its way through with relative ease.
What made this even more remarkable was the trip home. Along normal public roads, the LR2 makes only one real sacrifice to its extraordinary off-road prowess. Due to the required tall ride height (for ground clearance) and relatively stiff springs (for soaking up punishing terrain), ride quality is not up to usual premium-SUV standards. It's not brutal, mind you, or even harsh, but small-to-medium bumps are not soaked up with the impunity of most competitors.
There's another drawback, but it's not related to off-road capabilities. It's related to the engine. Power is not the problem; there's plenty of that for normal use. The problem lies in power delivery. In normal, "keeping up with traffic" driving, things go fairly smoothly. But when more spirited acceleration is called for—especially from a stop or at low speeds—progress isn't as linear as with the former six. Part of it is the typical turbo lag, but even most turbos do a better job of delivering power in a smooth flow. On the positive side, the transmission does its part by shifting smoothly and kicking down reasonably quickly when the throttle is stabbed, resulting in passing response and power that's at least adequate.
In other regards, the LR2 is typical of the class. Interior appointments project a premium look and feel, and noise levels are generally low.
Among premium-compact SUVs, most competitors would be a better match for the rather pedestrian needs of most users. But if one seeks to venture off-road—or even just wants to know they could (or wants others to know they could)—the Land Rover LR2 provides the capability with little compromise.
Test Drive: 2014 Land Rover LR4
10 Cool Things about the 2018 Jeep Wrangler
Listen to the Very-Entertaining Consumer Guide Car Stuff Podcast
2013 Land Rover LR2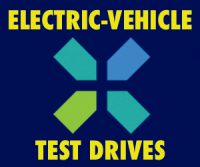 Auto Shows
Steve & Johnnie's Road Tests