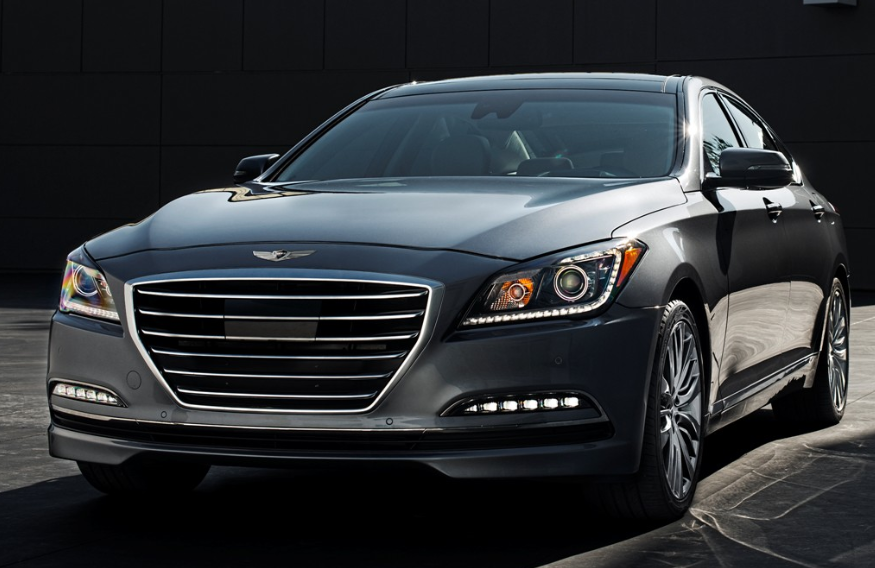 DETROIT — Hyundai introduced the Genesis full-size, rear-drive luxury sedan in 2009, when it won the coveted North American Car of the Year award. Since then, however, it's been a decided "also ran" in the full-size segment.
What is Genesis? Meet Hyundai's New Premium-Vehicle Brand
Hyundai is seeking to return the Genesis to its original luster with a redesign for 2015. The new car sports revised styling, upgraded safety, convenience, and technology features, and most importantly, available all-wheel drive.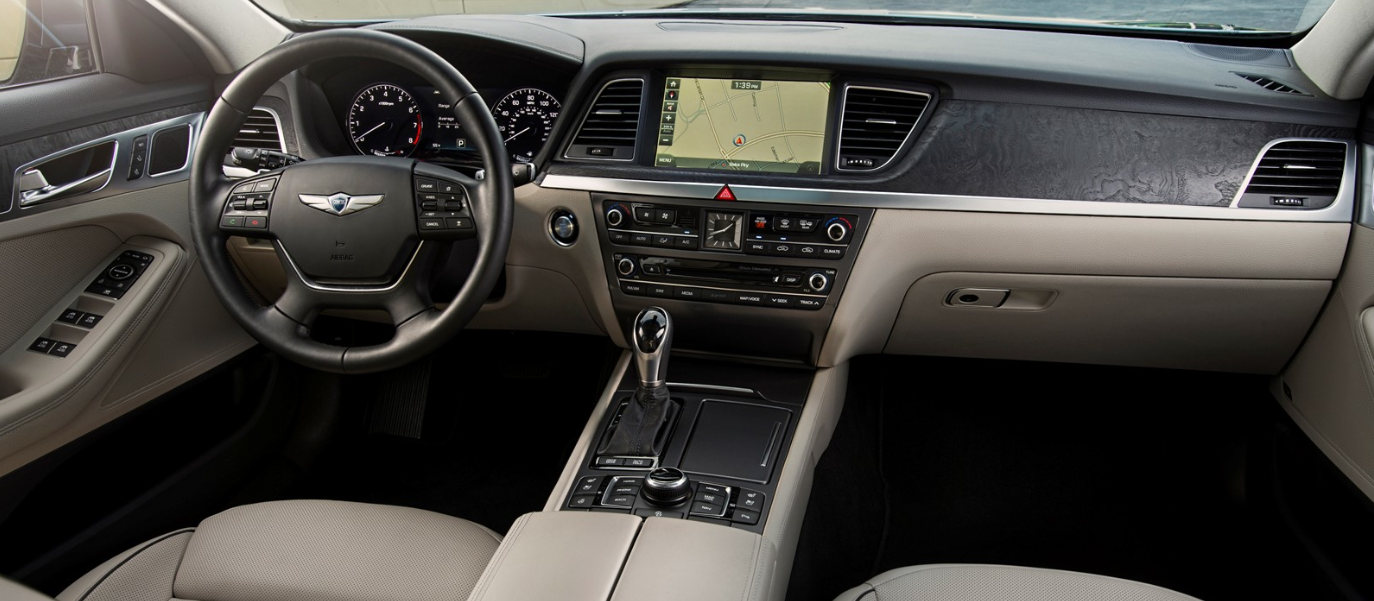 Genesis is again offered with two engines: a 311-horsepower 3.8-liter V6 and a 420-hp 5.0-liter V8. Both are mated to an 8-speed automatic, but only the V6 can be ordered with optional all-wheel drive in place of rear-wheel drive.
New safety features include Automatic Emergency Braking, Blind-spot Detection, and Lane-Keep Assist. Added convenience features include a Head-Up Display and Smart Trunk, which opens the trunklid automatically when a person with key in pocket stands next to it for three seconds. Genesis also marks the first use of Hyundai's second-generation Blue Link, which includes numerous assistance apps.
The 2015 Genesis is due to go on sale this spring. No word yet on prices, but they're expected to be in line with those of the current models, which start at about $36,000 for the V6, and around $48,000 for the V8.
Cadillac Versus Hyundai: The $70,000 Battle No One Saw Coming