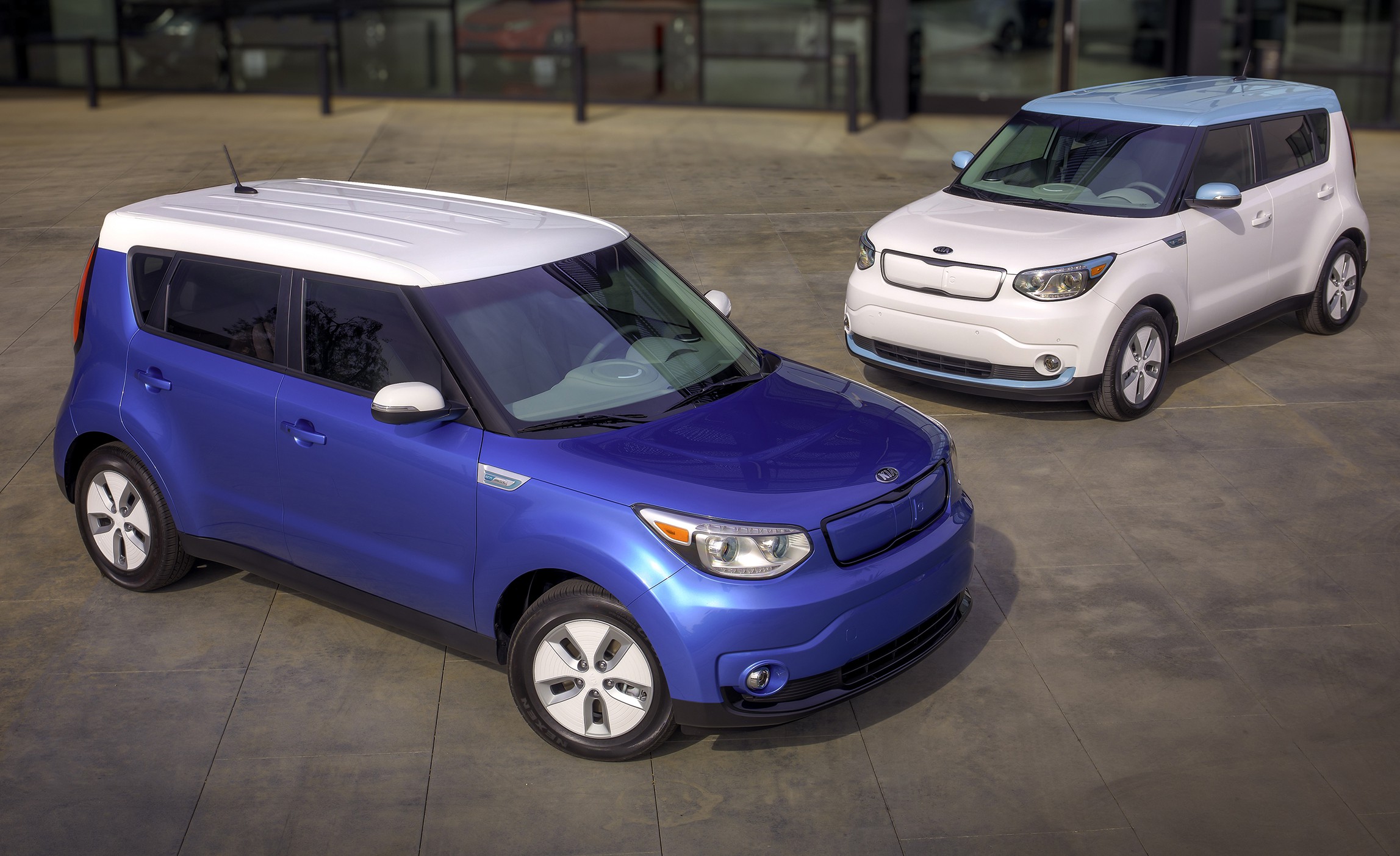 CHICAGO — Kia unveiled the Soul EV as its first all-electric car to be sold in the U.S. Based on its boxy gas-powered sibling, the Soul EV is promoted as having an 80-100-mile range, while the popular Nissan Leaf is EPA-rated at 84 miles.
A 109-hp electric motor is projected to give it an 11-second 0-60-mph time, about the same as the Leaf's. Despite packing a 27-killowatt-hour battery, Soul EV retains 91 percent of the conventional Soul's cargo space.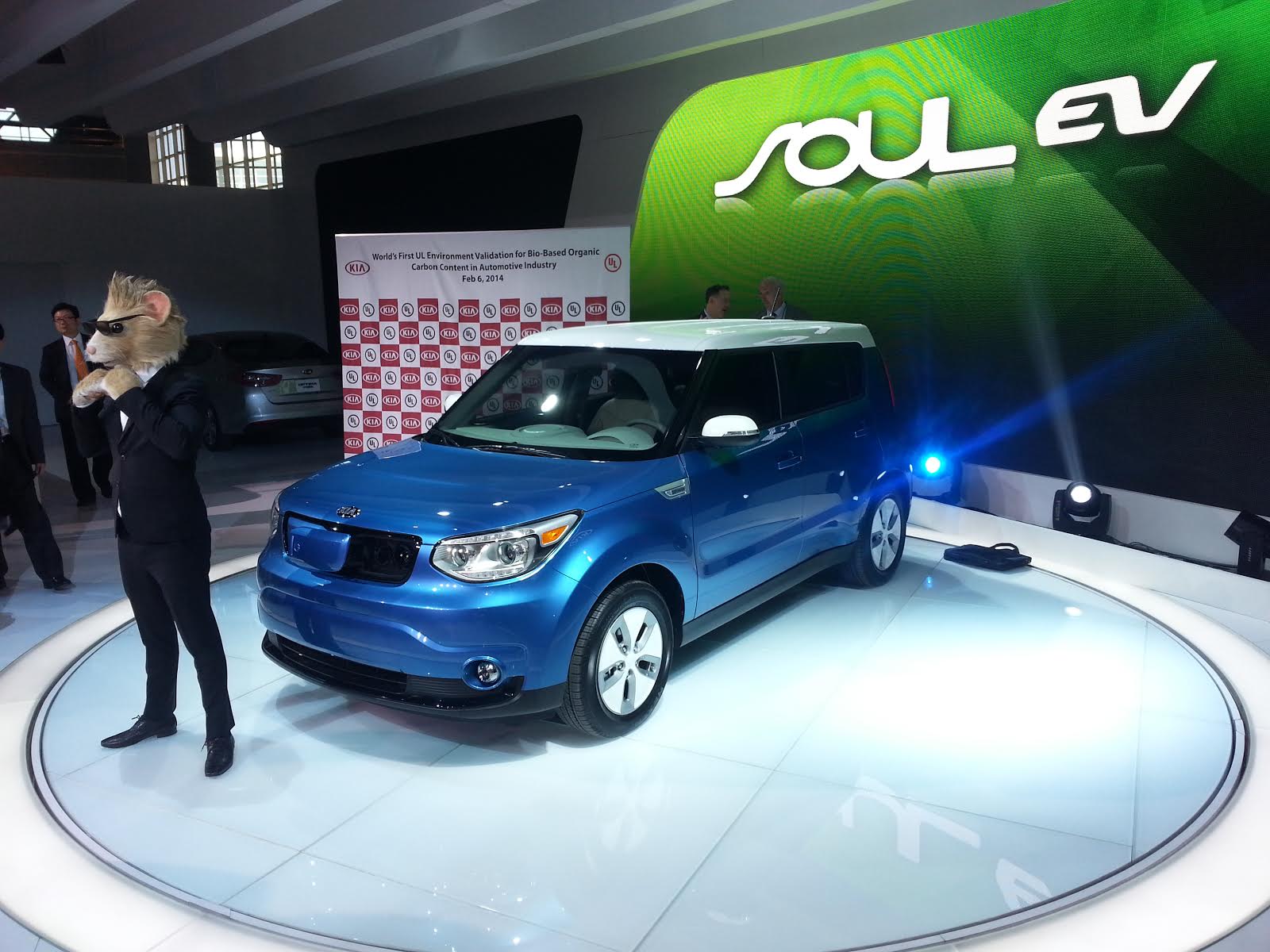 Also on the Kia stand is a facelifted version of the Kia Optima Hybrid, including new Hybrid-exclusive front and rear fascias, lighter-weight alloy wheels, and a redesigned instrument panel with a larger touch screen.
CG Says:
Details are sketchy, but Kia's new electric Soul may only be available in a few markets when it debuts this fall. Still, we're big fans of the practical and slightly quirky Soul, and look forward to spending some time with the first zero-emissions Korean-brand vehicle.