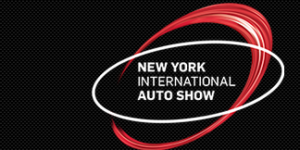 Like the level of the ocean, the horsepower rating of Nissan's exotic GT-R just keeps rising.
When introduced for 2009, the 3.8-liter turbo V6 in Nissan's "Giant Killer" GT-R sports car put out a thoroughly impressive 480 horsepower. Yet every year or few, that figure would go up a bit. 
For 2017, the "standard" GT-R hits another high-water mark, with the horsepower level rising to 565 — 20 more than in 2016. (Note, however, that the "performance-oriented" GT-R NISMO tops that with an even 600.) 
But that's not the only change Nissan has made to the 2017 GT-R. Also new is a variant of the company's corporate "V-Motion" grille along with a more aggressive front spoiler and a restyled hood sporting more-pronounced character lines. In back, there's revised bodywork surrounding the traditional round taillights that includes functional side air vents flanking the quad exhaust tips. And it's all supported by new 15-spoke 20-inch wheels.
More from the New York Auto Show
Changes have also been made inside, where past GT-Rs have taken some heat.
There's a new, Nappa-leather-wrapped instrument panel that surrounds a revised control layout. Switches for audio/navigation have been reduced from 27 to 11, an 8-inch screen replaces a 7-inch one, and a Display Command controller resides on the carbon-fiber center console. Shift paddles have moved from the steering column to the steering wheel, allowing them to be more easily actuated in a turn.
The updated 2017 Nissan GT-R is due to go on sale this summer.
CG Says:
Like the Dodge Viper, the GT-R is a vehicle forever being tweaked and updated. That's fine with us, and likely fine with enthusiasts with the money to upgrade their toys on a regular schedule.
GT-R LM NISMO: Nissan's Radical LeMans Racer