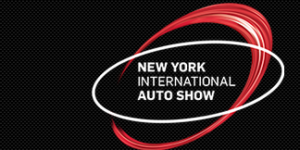 When Toyota introduced a redesigned Prius hybrid for 2016, its former Plug-in line mate was conspicuous by its absence. Press-preview inquiries about the omission were met with the usual, "We can't talk about future products" spiel.
But release of a Plug-in version was never really in question. Even though past Plug-ins accounted for a supremely small percentage of Prius sales, the concept had great potential – if only it gave a bit more for the added cost.
And now it does.  
Introduced at the New York Auto Show was the 2017 Prius Prime, the expected plug-in version of the new Prius.
Toyota says the Prius Prime's larger 8.8 kWh battery provides an all-electric driving range of about 22 miles – double that of the previous Plug-in – enough to meet the daily driving range of half of all U.S. motorists. It also allows driving in EV mode at speeds up to 84 mph, and can be fully recharged from a standard 110-volt household outlet in about 5 ½ hours.
More from the New York Auto Show
According to Toyota, the Prime should earn an EPA rating of 120 MPGe, significantly better than the previous model's 95 MPGe. It is also estimated that the Prime can travel up to 600 miles on combined gas and electric power.
As might be expected, the Prius Prime will offer a complete slate of safety features, including forward collision alert with automatic braking and pedestrian detection, lane-departure warning and mitigation, blind-spot alert, rear cross-traffic alert, automatic high beams, adaptive cruise control, and parking assist.
Less expected is the Prime's 11.6-inch dashboard screen – one of the largest in the industry – and an available head-up display. An exclusive suite of Prius Prime apps allow you to remotely manage a charging schedule, locate charging stations, remotely control the climate system, and compare your eco driving score with other owners, all from your smartphone.
CG Says
The plug-in version of the Prius is now ready for "Prime" time. Previously, we felt the Prius Plug-in really wasn't a viable answer for most people, providing little benefit for its substantial added cost. But when many folks can drive in all-electric mode during their weekday commute and then run in hybrid mode for long distances, the plug-in concept becomes much more valid.