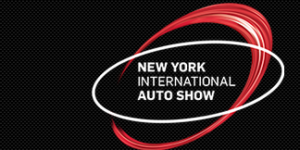 Genesis, the new luxury brand of Hyundai (and confusingly, one of Hyundai's past models), showed a hybrid sports-sedan concept at the New York Auto Show that forecasts not only a hybrid powertrain, but also the make's future design direction.
Manufacturers often have a "theme" for their styling, and the one chosen for the Genesis concept is, "Athletic elegance." That's brought to life in the sporty proportions (short front overhang, long distance between the front wheelwell and front roof pillar, long hood, and short rear deck) along with unusual copper accents, used both inside and out.
Powering the concept is a turbocharged 2.0-liter 4-cylinder engine and electric motor – said to produce an estimated 245 horsepower – mated to an 8-speed automatic transmission.
More from the New York Auto Show
Inside, the concept exhibits some unique design and styling ideas. Aside from a mix of metal trim (including both polished aluminum and the aforementioned copper), the dashboard hosts a 21-inch curved screen augmenting classic analog instrumentation and traditional rotary dials. Termed the "Human Machine Interface," Genesis claims it sets a new standard for "user experience and function control."
CG Says:
It was probably smart of Hyundai to introduce the Genesis brand to market its more-expensive models (following the lead of Honda/Acura, Toyota/Lexus, and Nissan/Infiniti), and has supported it with a high-end production sedan – the G90 – along with vibrant concepts, including not only this hybrid, but also the previously shown Vision G Coupe. All are intriguing designs that bode well for the Genesis brand, and we can't wait to see these new concepts on the road.
Dateline Detroit: Hyundai Launches New Genesis Brand and G90 Flagship Sedan