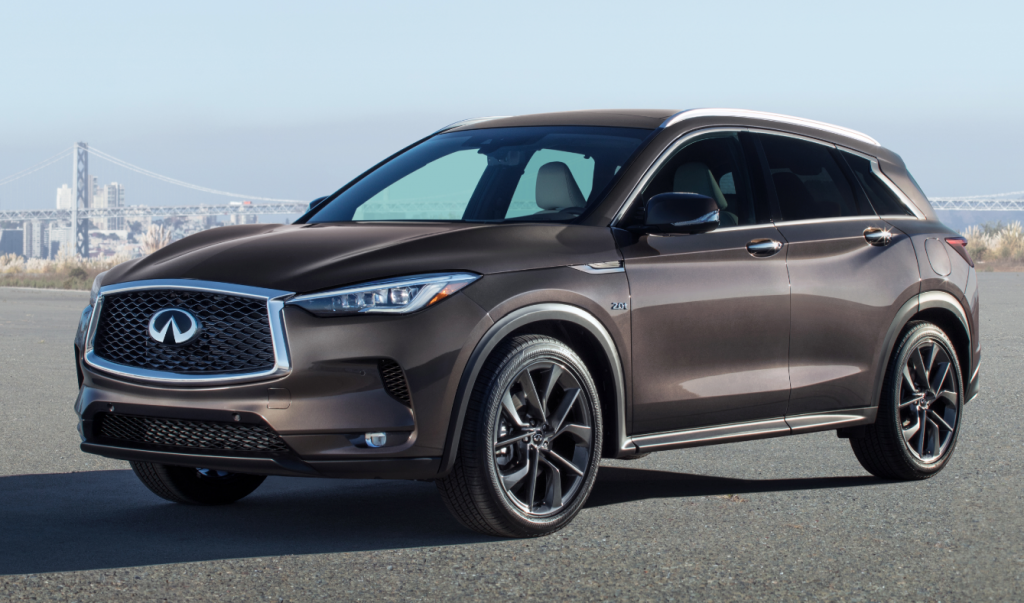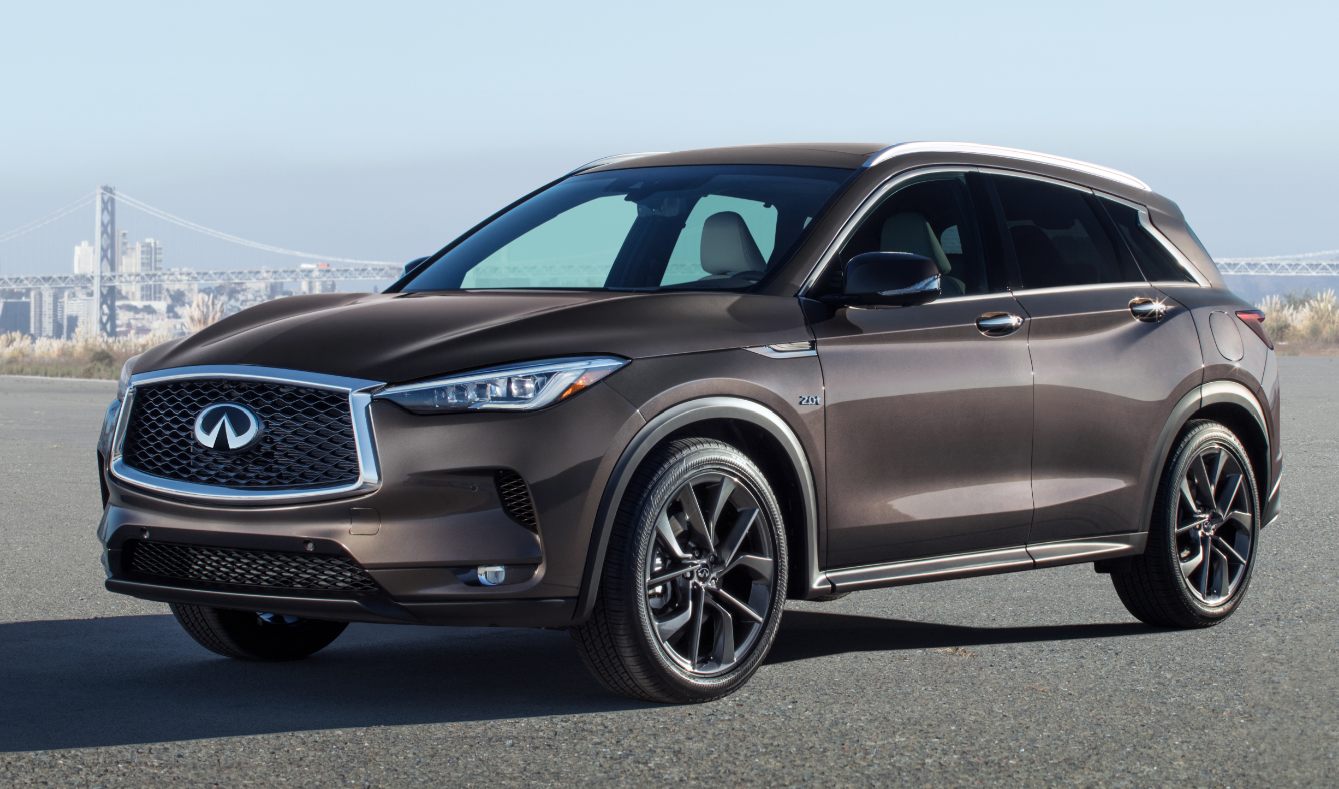 Infiniti unveiled a fully redesigned version of its QX50 crossover SUV in conjunction with the 2017 Los Angeles Auto Show. The 2019 QX50 rides on an all-new front-wheel-drive-based platform and offers a high-tech turbocharged powertrain and a host of new technology features.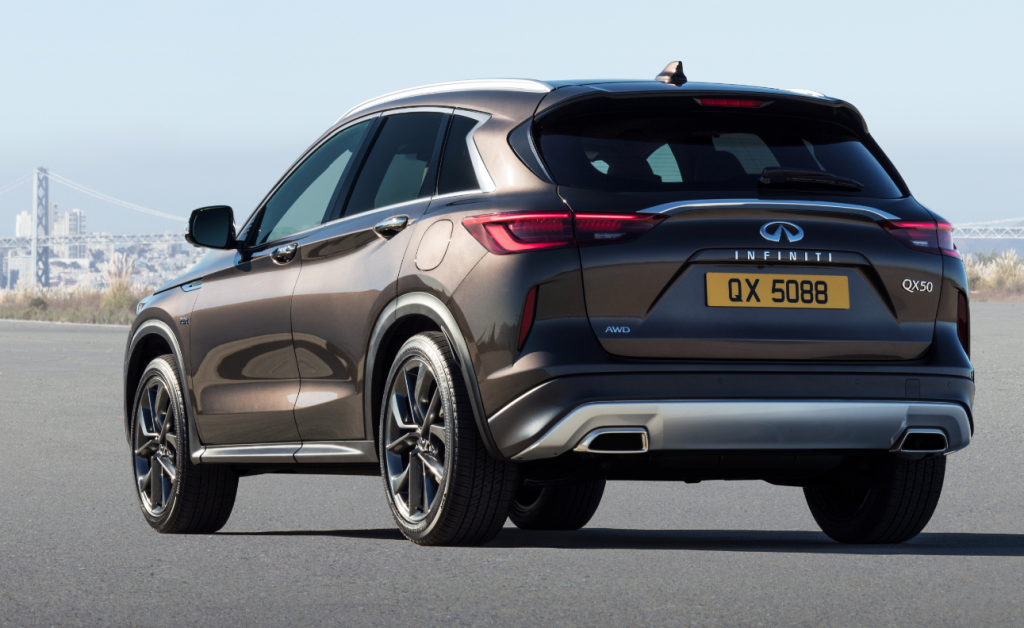 The 2019 QX50's styling—Infiniti calls its design motif Powerful Elegance—stays true to the concept versions shown previously, and fits in nicely with the rest of the model lineup. The cabin offers a sliding rear bench seat and 31.6 cubic feet of cargo room behind the seats, which grows to 60 cubic feet with the rear seats folded.
Inifinti says the QX50's new "VC-Turbo" 2.0-liter 4-cylinder engine is the world's first production-ready variable compression ratio engine; it can continuously vary its compression ratio from 8:1 to 14:1 to optimize power and fuel efficiency. The engine is rated at 268 horsepower and 280 lb-ft of torque and is paired with a continuously variable transmission (CVT). Infiniti reports fuel economy of 27 mpg combined with front-wheel drive or 26 mpg combined with all-wheel drive, and a 0-60-mph time of 6.7 seconds with FWD and 6.3 seconds with AWD.
The QX50's ProPILOT Assist suite of technologies are a step toward autonomous driving capability, but Infiniti says they function as a "co-pilot," allowing the driver to maintain ultimate control. ProPILOT Assist includes Intelligent Cruise Control, Direct Adaptive Steering, Distant Control Assist, and Forward Emergency Braking. The combination of these systems and others allows the ProPILOT Assist system to take over single-lane driving in stop/start traffic, without the driver's input on acceleration, braking, or steering.
Other available features include a 360-degree Around-View Monitor, Moving Object Detection with automatic braking, hands-free power liftgate, remote engine start with climate-control pre-set functions, heated/ventilated front seats, heated steering wheel, and a 17-speaker Bose audio system.
Steampunk Infiniti? Meet the Prototype 9
CG Says:
The previous QX50 (which was originally launched as the EX35) was a sporty, competently executed compact SUV that never really found a foothold in the marketplace. The all-new QX50 seems poised to stand out—and attract buyers—with its striking styling, ambitious new powertrain, and semi-autonomous-driving capabilities.