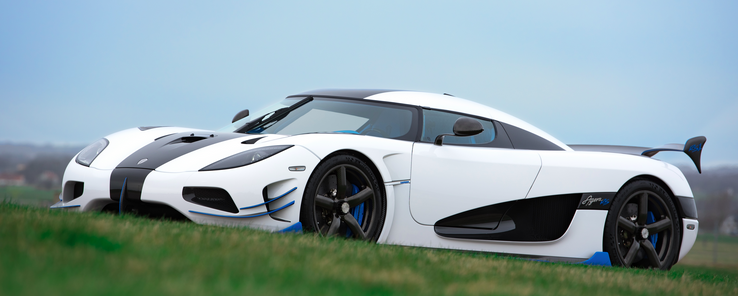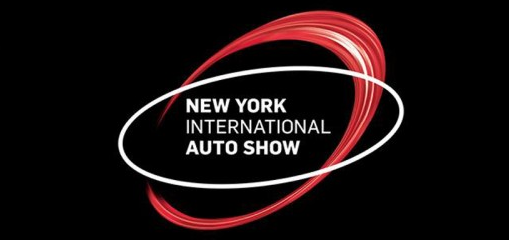 In the rarified world of hypercars, Swedish manufacturer Koenigsegg has produced its share. Among them was the CCX, which in 2005 wrestled the long-held Guinness World Record of "fastest production car" from the McLaren F1, ending its nine-year reign. The company's latest creation, the Agera RS1, hit the stage at the New York Auto Show.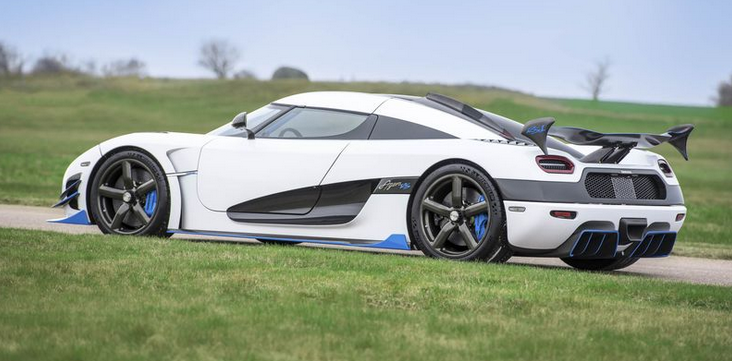 Built for a customer who specified the white-and-blue paint scheme — and reportedly its "RS1" suffix — its pertinent specs include a twin-turbo 5.0-liter V8 pumping out a reported 1360 horsepower and 1011 lb-ft of torque, a 3075-lb curb weight, and a 0-62 mph (0-100 kilometers per hour) time of 2.8 seconds, reaching 186 mph (unlikely its top speed) in 12.3 seconds. Another important "spec" was not revealed: the price. But if you have to ask …. (rumor has it that each car runs approximately $2 million)
Lest you think the Agera RS1 is a "stripper" devoid of amenities to reduce weight, think again. It's not only quite well equipped with safety and convenience features, it includes a front-end height-adjustment system that lowers the nose from "normal" for track driving, and raises it to clear inclines.
If sheer speed isn't enough to impress those at the club, Koenigsegg says this is the first of just 25 Agera RSs planned to be built, making "exclusivity" yet another of its bona fide bragging points.
CG Says:
Well, we can dream, can't we?
More from the New York Auto Show