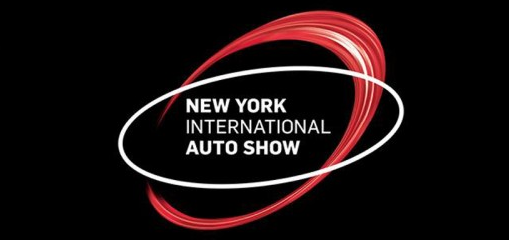 Toyota calls it a "four-wheel-drive toolbox," and that seems an appropriate description of the company's FT-4X concept shown at the 2017 New York Auto Show.
While several design elements recall Toyotas of the past – including the upright driver-side rear quarter window (from an early XtraCab extended-cab pickup) and overall boxy theme (the company's classic FJ40 and FJ Cruiser SUVs) – the FT-4X introduces a number of features that are quite innovative. Notable among them is the dual-action tailgate, which can open and raise in one piece like a conventional hatchback, or be split side-to-side to open like a cargo van's. Other touches include a removable interior lights and audio system, vents that can be rotated for drying boots, rear door handles that are actually water bottles, heated and cooled compartments for chilling beverages or warming gloves, and numerous clever storage spaces. And speaking of storage, the cargo compartment includes a large under-floor bin, accessible by sliding the floor itself out the back like a tray.
2017 Chicago Auto Show: 2018 Toyota Sequoia TRD Sport
Toyota says the FT-4X (which stands for "Future Toyota – Four-Wheel-Drive Crossover") exudes a "Rugged Charm" that should appeal to millennial-aged urbanites, and while that's undoubtedly a large market, the company gave no confirmation that the versatile little SUV would ever see the light of day.
CG Says:
At just 167.3 inches long, the FT-4X is nearly four inches shorter than the recently introduced C-HR, placing it squarely in the hot subcompact-crossover segment. And besides offering all-wheel drive – which the C-HR currently does not – its boxy shape contrasts sharply to the C-HR's swoopy curves, allowing Toyota to cover all styling preferences. Furthermore, it's clear the designers put a lot of thought into utility, something that should make the clever little FT-4X appealing to just about anyone.
More from the New York Auto Show