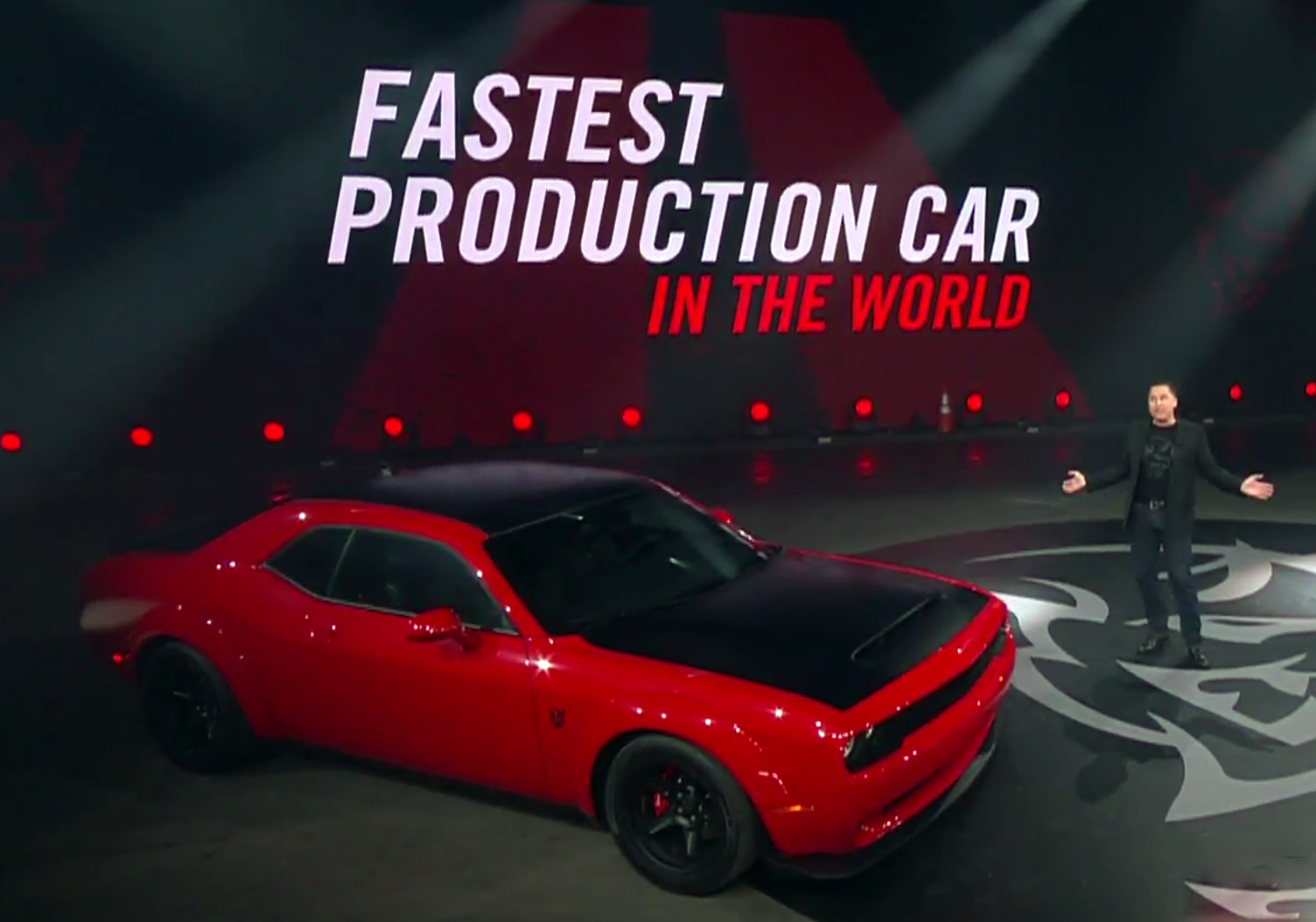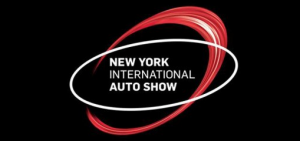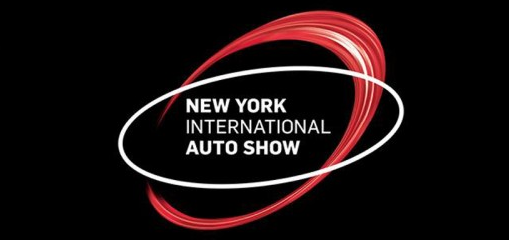 After a months-long social-media campaign of teaser videos and cryptic clues, Dodge finally pulled the wraps all the way off its new king-of-the-hill muscle car at a special event in conjunction with the 2017 New York Auto show. The 2018 Dodge Challenger SRT Demon is a factory hot-rodded muscle car that is more relentlessly focused on straight-line, drag-race-style acceleration than any regular production vehicle in history.
Let's get right to the numbers: 840 horsepower and 770 lb-ft of torque (when running on 100-octane racing fuel), 0-60 mph in 2.3 seconds, 0-30 mph in 1.0 second, a quarter-mile elapsed time of 9.65 seconds at 140 mph. As you might have guessed, all those stats are Guinness World Records type stuff. Dodge also boasts that the Demon can generate acceleration forces of 1.8 G and can achieve the first-ever front-wheel lift in a production car—a wheelie, in layman's terms. Yep–when properly launched, the Demon can pull the front wheels off the ground, for 2.92 feet.
Test Drive: 2016 Dodge Charger SRT Hellcat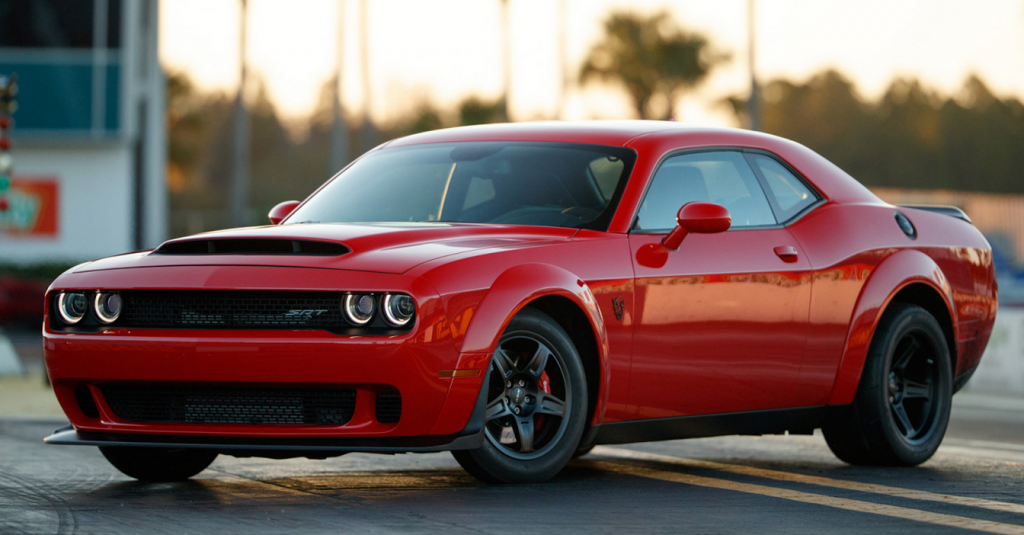 To achieve such startling feats on the relatively large, heavy Challenger platform, Dodge went to extreme measures. In a crash-diet effort to shed pounds, lightweight components such as wheels and brakes were swapped in, and items such as stereo speakers, sound deadening material, park-assist hardware—and, oh, what the heck, the  front-passenger seat, rear seat, and trunk carpeting too–are deleted. (If you're freaked out about those last three, Dodge will let you add them back for $1 each.)
Dodge started with the Hellcat's 707-hp, supercharged 6.2-liter Hemi V8, but upgraded it so thoroughly that it's almost a new engine. Among the updates are a larger supercharger, dual fuel pumps, a larger air induction box, and a host of beefed-up internal components.  An available Direct Connection engine controller enables the use of 100-octane racing fuel, which boosts the hp output to 840—otherwise, you'll have to make do with just 808 horsepower.
Most of the Demon's powertrain components are crafty, street-legal adaptations of the type of gear that typically shows up only on NHRA (National Hot Rod Association) drag cars—machines that live their lives a quarter-mile at a time. We'll just hit the highlights here: a gigantic "Air-Grabber" induction system (with a 45.2 square-inch hood scoop—the largest of any production car); an SRT "Power Chiller" liquid-to-air intercooler system (which redirects air-conditioner coolant to the supercharger air cooler); TransBrake (locks the TorqueFlite 8-speed automatic transmission's output shaft, allowing the driver to increase engine rpm before launching the car); Torque Reserve (boosts engine rpm and supercharger air flow before launch); Drag Mode Launch Assist (uses wheel-speed sensors to mitigate wheel hop at launch); and ultra-wide, extra-sticky, Nitto-brand street-legal drag-radial rear tires for maximum traction.
The Challenger SRT Demon is a limited-run, single-model-year vehicle; it's slated to arrive in select dealerships this fall. Only 3300 will be built; 3000 for the United States and 300 for Canada.
CG Says:
Just when you thought that the Hellcat couldn't be topped, Dodge has reached deep into the drag racer's bag of tricks and crafted an even MORE insane Challenger. At this point, we think it's safe to say that Dodge has taken the Challenger's decade-old platform about as far as it can go. Most of the Demon's hardcore hardware is fairly common stuff among purpose-built quarter-mile race cars, but Dodge is the only manufacturer crazy enough to put those parts on an over-the-counter production machine. Demon pricing information has not yet been released, but it's certain to come in significantly above the Hellcat's $62,495 starting MSRP. We hope that a good percentage of the Challenger SRT Demon's limited production run will see ample drag-strip use before these cars start crossing the stage at the collector-car auctions of the not-too-distant future.
Fast and Curious: 7 Unusual Star Cars from the "Fast and Furious" Series
More from the New York Auto Show