2018 Land Rover Range Rover HSE Td6

Class: Premium Large SUV
Miles driven: 307
Fuel used: 11.8 gallons
Real-world fuel economy: 26.0 mpg
Driving mix: 40% city, 60% highway
EPA-estimated fuel economy: 22/28/24 (city, highway, combined)
Base price: $96,050 (not including $995 destination charge)
CG Report Card
Big & Tall comfort ratings are for front seats only. "Big" rating based on male tester weighing approximately 350 pounds, "Tall" rating based on 6'6"-tall male tester.
Room and Comfort
A
Power and Performance
B+
Fit and Finish
A
Fuel Economy
A
Value
C
Report-card grades are derived from a consensus of test-driver evaluations. All grades are versus other vehicles in the same class. Value grade is for specific trim level evaluated, and may not reflect Consumer Guide's impressions of the entire model lineup.
Big & Tall Comfort
Big Guy
A
Tall Guy
A
Options on test vehicle: Vision Assist Package ($2400), Tow Pack ($1605), Meridian sound system ($1885), Shadow Walnut veneer ($1540), 20-way heated/cooled front seats and heated/cooled rear seats with recline ($610), four-zone climate control ($410), Ebony Morzine headliner ($355), Drive Pro Pack ($1630), All-Terrain Progress Control ($170), Terrain Response 2 ($155), 110-volt power sockets ($135), cabin air ionization ($100)

Price as tested: $108,040
Quick Hits
The great: Outstanding interior luxury, spacious cabin, good on-road driving manners for a large SUV

The good: Capable diesel engine provides good fuel economy for the class
The not so good: Control layout, optional equipment pumps up already-steep base price
More Range Rover price and availability information
Rick Cotta
Just to put this into perspective, let me start by saying that this Range Rover cost more than my house. But since you can't drive my house up to Wisconsin for a nice summer trip, that's one point working in the Range Rover's favor.
Of course, there are several others.
Certainly ride quality ranks among them. While the huge, low-profile tires seem to convey a bit of brittleness over small bumps, most road irregularities are ironed out impressively well – far better than in virtually any luxury car I can name, in fact. The payback is that the body can wallow some in the process, and there's plenty of lean when corners are taken in anything approaching a spirited manner. On the console is a knob that allows you to adjust the suspension and traction settings for everything from comfort, to "Dynamic," to rock climbing, and switching to Dynamic stiffens things a little, but hardly turns this tall, heavy SUV into a handler.
Something that also surprised me was the powertrain – or more specifically, the engine. I had jumped in the Range Rover at the office, drove the short way home, then loaded it up for a trip to Wisconsin and took off on the freeway. Nothing in that experience prepared me for my stop at a tollway oasis to top it off so as to get accurate highway fuel economy. After pulling up to a pump, I opened the fuel door to find … it was a diesel. So smooth, quiet, and peppy was the Range Rover that this was literally my first indication. Thank goodness for that bright yellow fuel cap, or I'd have inadvertently filled it with gas – with ensuing disastrous results. And I averaged 27.8 mpg on that trip — nearly dead on the EPA Highway figure — a truly impressive feat.
However, not all was rosy on the powertrain front. As with most turbodiesels, there's not a lot of oomph in a full-throttle launch, with power coming in only after about 20 feet. But in many circumstances, even normal acceleration wasn't very linear, as tipping into the throttle from a roll produced virtually no acceleration, shortly followed by too much. Prod the throttle enough, however, and the 8-speed transmission kicks down fairly promptly to take good advantage of the 3.0-liter six's 254 horsepower — and more notably, its prodigious 443 lb ft of torque — to provide strong passing power.
Test Drive: 2017 Cadillac Escalade
Not only was the engine unusually refined for a diesel, but the Range Rover was unusually quiet for an SUV. Highway road and wind noise are very well controlled – making for very serene cruising – the latter being somewhat surprising in view of the vehicle's rather boxy shape.
It may come as less of a surprise that interior furnishings in this $108,000 hauler are first-rate. Lots of leather, lots of padding (REALLY appreciated the cushy ledges that form the door tops where I frequently rested my elbow), lots of wood. Even the exterior looks stately, something that's harder to say about many "lesser" rivals.
It also shouldn't be surprising that – as has become de rigueur in luxury cars – the infotainment system … uh … takes some getting used to. There's a volume knob situated low on the center stack, well away from the huge top touchscreen through which you control everything else — or at least, you do after studying things for a bit. Suffice it to say this is not a car you just jump into and instantly feel at home.
Climate controls are better – with good ol' rotary knobs controlling temperature and fan speed – but you have to go into a lower large touchscreen to adjust mode. Why?
Visibility is quite good to the left front, less so to the right front due to the angle of the thick pillar. Both over-the-shoulder views are blocked by large pillars, but behind that it's fairly clear. Although the rearview camera seems to default to a 170-degree view, hitting a dashboard button can bring up a 180-degree view (great when backing out of parking spaces, because you can see both ways down the aisle) as well as front and 360-degree views.
Cabin storage space is just OK, seemingly valuing quantity over capacity. There are small upper and moderate-size lower gloveboxes, a small but very deep 2-tier console box with 12-volt outlet/2 USB plugs/HDMI plug/SIM-card slot, two cupholders, a tiny console tray, and large door map pockets oddly lacking built-in cupholders.
Test Drive: 2017 Mercedes-Benz GLS450
Passenger room – both front and rear – is quite good, though hardly up to that of most other large SUVs. The floor in back is nearly flat, giving a center-seater more foot space, and an average-size adult can fit even if a front seat is pushed all the way back. Also, the rear seat back can be adjusted for angle via controls on the doors, and folks get their own 12-volt and USB outlets along with a 115-volt "household" plug. However, there's a fairly tall step in, and the rear door openings are restricted enough to make getting in and out less than a breeze.
Cargo space is why many folks buy an SUV in the first place, and in the case of the Range Rover, there's a lot going on back there.
There's the expected power liftgate, but in this case, it's actually a liftgate and a separate-opening tailgate, and they can be activated either together (making for a neat visual experience) or separately. The area they reveal is fairly large and boxy in shape, and it's wide toward the rear for golf clubs. But the floor is quite high, there's no underfloor storage space, and folding the rear seat backs requires little muscle, though a lot of patience. Buttons on the sidewalls activate the power-folding rear seat backs, and pressing one will also slide the front seat forward if necessary to allow enough space for the seat back to fold. Trouble is, this all happens painfully slowly – and you have to keep holding the button the whole time – with no manual override, and the seat backs rest about three inches higher than the level of the cargo floor. Also, the segmented hard cargo cover is kind of a pain to fold up and remove. Other buttons on the sidewall allow you to raise or lower the rear air suspension, but it doesn't go low enough to really help in lifting things onto the high floor, and – as with the folding seat backs – it takes a while to happen.
Test Drive: 2017 Toyota Land Cruiser
One thing we didn't get to test this time around was the Range Rover's legendary off-road prowess. While Range Rovers have always been very capable in the rough, it's doubtful many owners tackle anything worse than heavy snow, though it's certainly nice to know you could.
With many expensive vehicles, it can be really hard to justify the price. That's somewhat the case here, as half the money could still get you a pretty darn nice SUV. But if a $100K+ sticker doesn't faze you — and frankly, others in this class aren't far behind — there are few rivals that combine this level of highway comfort, off-road capability, and prestige as the legendary Range Rover. And in most any kind of crowd, it's certainly more impressive than my house.
Check out our Large SUV Best Buys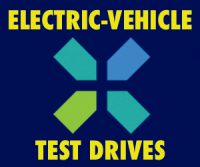 Auto Shows
Steve & Johnnie's Road Tests