2017 Toyota Land Cruiser
Class: Premium Large SUV
Miles driven: 744
Fuel used: 59.5 gallons
Real-world fuel economy: 12.7 mpg
CG Report Card
Big & Tall comfort ratings are for front seats only. "Big" rating based on male tester weighing approximately 350 pounds, "Tall" rating based on 6'6"-tall male tester.
Room and Comfort
C
Power and Performance
B+
Fit and Finish
A
Fuel Economy
D
Value
C
Report-card grades are derived from a consensus of test-driver evaluations. All grades are versus other vehicles in the same class. Value grade is for specific trim level evaluated, and may not reflect Consumer Guide's impressions of the entire model lineup.
Big & Tall Comfort
Big Guy
B-
Tall Guy
B
Driving mix: 60% city, 40% highway
EPA-estimated fuel economy: 13/18/15 (city, highway, combined)
Base price: $84,325 (not including $1195 destination charge)
Options on test car: None
Price as tested: $85,520
Quick Hits
The great: Build quality, classy interior materials
The good: Power
The not so good: Dismal fuel economy, limited cabin space versus class competitors, on-road driving manners can be ponderous
More Land Cruiser price and availability information
John Biel
You get what you pay for with Toyota's biggest sport-utility vehicle—and you'd better because you pay a lot for a Land Cruiser.
By Consumer Guide®'s reckoning, the Land Cruiser is a premium large SUV even though it comes from what's historically a non-premium brand. However, at $84,325 to start (and no options available to buy), the body-on-frame three-row truck certainly costs like it's equipped with a silk hat and a monocle, so in with the bluebloods it goes. In fact, that price is just $5055 less than the tab for the related Lexus LX 570, which adds a more custom-detailed interior, a 12.3-inch screen and remote controls for the infotainment system, surround-view camera, second-row sunshades, and Lexus' famously well-regarded customer service. At that narrow a price gap, the LX 570 almost seems more like an upgrade package for the Land Cruiser than a different vehicle.
Test Drive: 2017 Infiniti QX80 Limited
Apart from the addition of the Toyota Safety Sense bundle of safety technologies as standard, the Land Cruiser is unchanged for 2017. Safety Sense gathers together pre-collision braking, pedestrian detection, lane-departure warning and mitigation, and adaptive cruise control. There's leather upholstery on all three rows of seats, heated and ventilated power adjustable front seats, heated second-row seats, four-zone automatic climate control, and a power sunroof. Entertainment comes from a JBL 14-speaker audio system, satellite radio, and a rear-seat video system with dual screens. An 8-inch touchscreen shows audio, climate, and navigation displays, as well as giving the driver a peek at what the rearview camera is seeing.
Compressible soft-touch surfaces cover much of the dashboard and interior door panels. Passenger needs are well served by a large 2-tiered glove box, door pockets with bottle holders, a deep covered bin (with a power point) at the front of the console, and net pouches on the backs of the front seats. The center-console bin is a deep well that can be cooled to keep bottled drinks palatable. A pair of covered cup holders resides in the console, two more pop out of the pull-down storage armrest in the center of the middle-row seats, and cup holders and trays are molded into the sidewalls to serve third-row occupants.
While many SUV shoppers have gravitated to smaller, lighter, and more economical crossovers in recent years, the Land Cruiser still caters to those who need (or just want) something more robust. Motive power comes from a 381-horsepower 5.7-liter V8 mated to an 8-speed automatic transmission. Full-time 4-wheel drive with a 2-speed transfer case and locking center differential are standard. Electronic drive settings keyed to the underlying terrain and crawl control are built in, and trailer sway control is incorporated.
The powerteam is strong and quiet, with 401 lb-ft of torque that's handy for towing. It's just not too frugal. This driver put 218.6 miles on the test truck, burned off about three-quarters of a tank of gas, and averaged 13.7 mpg with 60 percent city-style driving. That beat the EPA city-mileage estimate of 13 mpg but didn't quite meet the 15-mpg-combined projection.
As a high-riding old-school SUV, the Land Cruiser can feel a little tippy in corners or when braking hard. Bump absorption, at least on well-broken-in urban streets and expressways is pretty good. Though raised somewhat, step-in height won't cause problems for most spry passengers, but 90-something official-test parents needed some help, even with the narrow external body steps.
There's comfortable seating and good head- and legroom in the first two rows. Access to the third row, which consists of seats that pull down from the sidewalls, is not easy for an adult, and the seat cushion is low, so knees-up seating will be in order for anyone who sits back there.
Using all three rows of seats cuts down rear cargo space, but even when the 50/50 seats are folded to the sides, they intrude somewhat on the cargo area. Middle-row 60/40-split seats fold flat, but leave gaps in the floor. The Land Cruiser tailgate is a nostalgic 2-piece affair with a transomlike liftgate and a pull-down tailgate.
Once upon a time, practically all SUVs followed the basic formula that still characterizes the Toyota Land Cruiser. Then consumers reassessed their needs and many realized crossover utes were more in line with their tastes and budgets. However, if you really do need to tow or get a few people overland—preferably with a degree of comfort—then you'll be glad to know that there is still a Land Cruiser. Just save up.
Test Drive: 2017 Cadillac XT5 Platinum
Damon Bell
The Toyota Land Cruiser received a substantial refresh last year that included an 8-speed automatic transmission in place of the previous 6-speed, an updated Entune touchscreen infotainment system, Qi wireless device charging, and a dual-screen rear entertainment system instead of a single-screen unit. Newly available safety gear included a front collision avoidance system, blind-spot alert, and rear cross traffic alert. All of those updates certainly help the Land Cruiser feel more…uh…up to date, but this unrepentantly old-school SUV is still one of the most archaic new vehicles on sale in North America.
The extra-tall body-on-frame architecture and high seating position make it feel like you're towering over most other passenger vehicles on the road. The Land Cruiser's exterior dimensions are plus-sized for sure, but several smaller-on-the-outside midsize SUVs have more usable cargo room inside, and better passenger space as well. The Cruiser's rear cargo area isn't particularly spacious to start, and its versatility is hampered by a fairly high load floor, third-row jump seats that take up a lot of space even when they're folded, and by second-row seats that don't fold flush with the floor.
Small-items storage space is also sub-par. The center console's 4-wheel-drive-system controls take up a fair amount of room, leaving a pair of smallish cupholders as the only easily accessible open storage area. The refrigerated center-console cool box is a nice feature, but it's on the small side as well.
The tall, upright roofline makes for outstanding headroom in the front seat, but the sunroof housing intrudes on second-row headroom a bit. Compared to the average crossover SUV, the Land Cruiser's interior feels "shallow" below the beltline, which can make for an ergonomically awkward seating position for some passengers. I'm extra tall, but I had limited legroom beneath the steering wheel and my left knee was almost even with the door's windowsill when I was in the driver's seat… not what I'd expect in a large SUV. And, the third-row seating area is sized for kids, and the flip-down third-row jump seats are cumbersome to fold up.
While I'm in nit-picking mode, I'm also going to complain about the brushed satin metal trim on the door pulls… it looks fabulous, but it's extra-cold to the touch when it's freezing outside, and hurt-your-hands hot when it's sat in the sun for a long time. Here's an even better first-world problem for you… the real-wood sections of the steering wheel rim are not heated, so they stay as chilly as ever on a cold day.
The 381-horsepower 5.7-liter V8 delivers outstanding acceleration, but with a 13-mpg city EPA rating, you can almost feel the cash being sucked out of your wallet when you're heavy on the throttle pedal. Though my Consumer Guide colleagues didn't have the same complaints, I found the Land Cruiser's 8-speed automatic transmission to be one of the clunkiest gearboxes I've driven in recent memory. At around-town speeds, shifts occurred with a heave and a surge—and the effect was especially noticeable if the shift happened in the middle of a turn. This did nothing for the Land Cruiser's on-road ride and handling, which might best be described as nautical.
I didn't have the chance to test the Land Cruiser in any off-road-driving situations, but I'd wager that it's as sure-footed as a Range Rover in seriously rugged terrain. In its own understated way, the Land Cruiser's interior is easily as nice as a Range Rover's as well. The materials are incredibly high quality, the fit and finish is excellent, and the overall design is laudably simple and straightforward. This is understated luxury at its best, and everything has a bulletproof feel about it… ten years from now, I'd bet that the average Land Cruiser will have made significantly fewer trips to the repair shop than the average Range Rover.
This time-honored Toyota's deliberately "traditional" platform and "overbuilt" nature make it rather ill suited to the kind of everyday driving that most American families do in 2017. However, the super-steep price tag and copious thirst for fuel have traditionally done a good job of restricting the Land Cruiser's sales to buyers who can truly use the full range of its capabilities. For everyone else looking at three-row Toyota SUVs, a loaded Highlander (or Sequoia, if you really need the space) should do just fine.
2017 New York Auto Show: 2018 Lincoln Navigator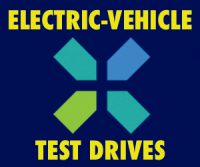 Auto Shows
Steve & Johnnie's Road Tests