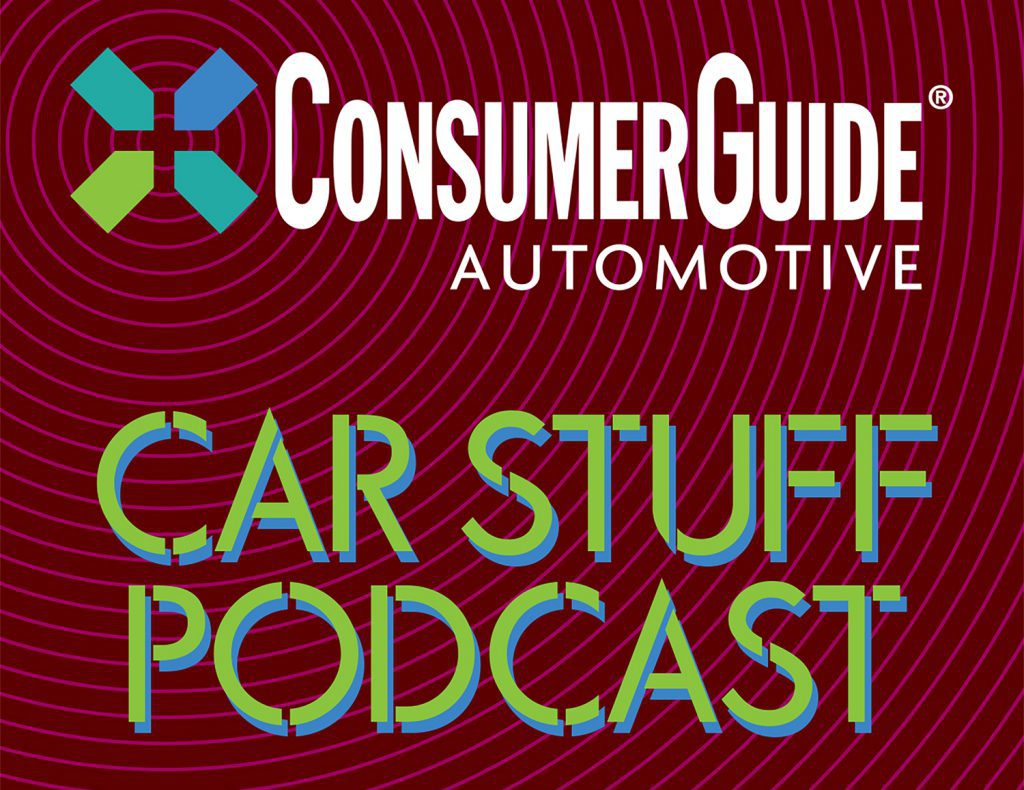 Whether you drive a car, need a car, or just occasionally bum a ride with friends, you've come to the right place. Join Jill and Tom as they break down everything that's going on in the auto world. New-car reviews, shopping tips, driving green, electric cars, classic cars, and plenty of great guests. This is the Consumer Guide Car Stuff Podcast.
Episode: 183
Broadcast date: September 11, 2023
Guest: Ken Chester

Loving the Nissan Ariya, Dealerships Embrace ChatGPT, Driving the Alfa Romeo Tonale
Jill and Tom opened the episode talking a little about the Detroit Auto Show which opens this week. The hosts will have complete coverage of the event next week. Tom complained a little about the Infiniti QX50 premium compact crossover. Though Tom generally likes the vehicle, he is annoyed that its much-promoted high-tech VC-Turbo engine has not imbued the crossover with either standout power, or impressive fuel economy.
Jill and Tom went on to review the 2023 Nissan Ariya compact electric crossover which both hosts basically love. Jill is annoyed that Nissan has done little to promote the vehicle, which Tom suggests is part of the plan, and that Nissan may not yet be ready to deliver the Ariya in serious volume, and that stepped-up advertising is on hold for now.
The duo welcome Ken Chester of the Tech Mobility Show in the second segment. Ken walked Tom and Jill through the adoption of ChatGPT by automotive dealers, and how the technology can be used, and misused, in that application.
In the third segment Jill is subjected to Tom's "Fun Car Engine" quiz. Jill and Tom wrapped up the show discussing the all-new Alfa Romeo Tonale small crossover, which Jill is driving this week.
…
The Consumer Guide Car Stuff Podcast is broadcast live every Monday at 3:00 PM CT
on the TalkZone Radio Network.
Discussed this week:
Tom on Twitter
Tom on the radio:
Tom on WGN Radio
The Crew
To advertise on the Car Stuff Podcast call Andy Lieb: 847-291-7414
Consumer Guide Car Stuff Podcast, Episode 182: GMC Sierra Denali Ultimate, UAW Plays Hardball, Chinese Cars Go West
Consumer Guide Car Stuff Podcast, Episode 181: Comeback of the Manual Transmission, All-New Lincoln Nautilus
Dealerships Embrace ChatGPT