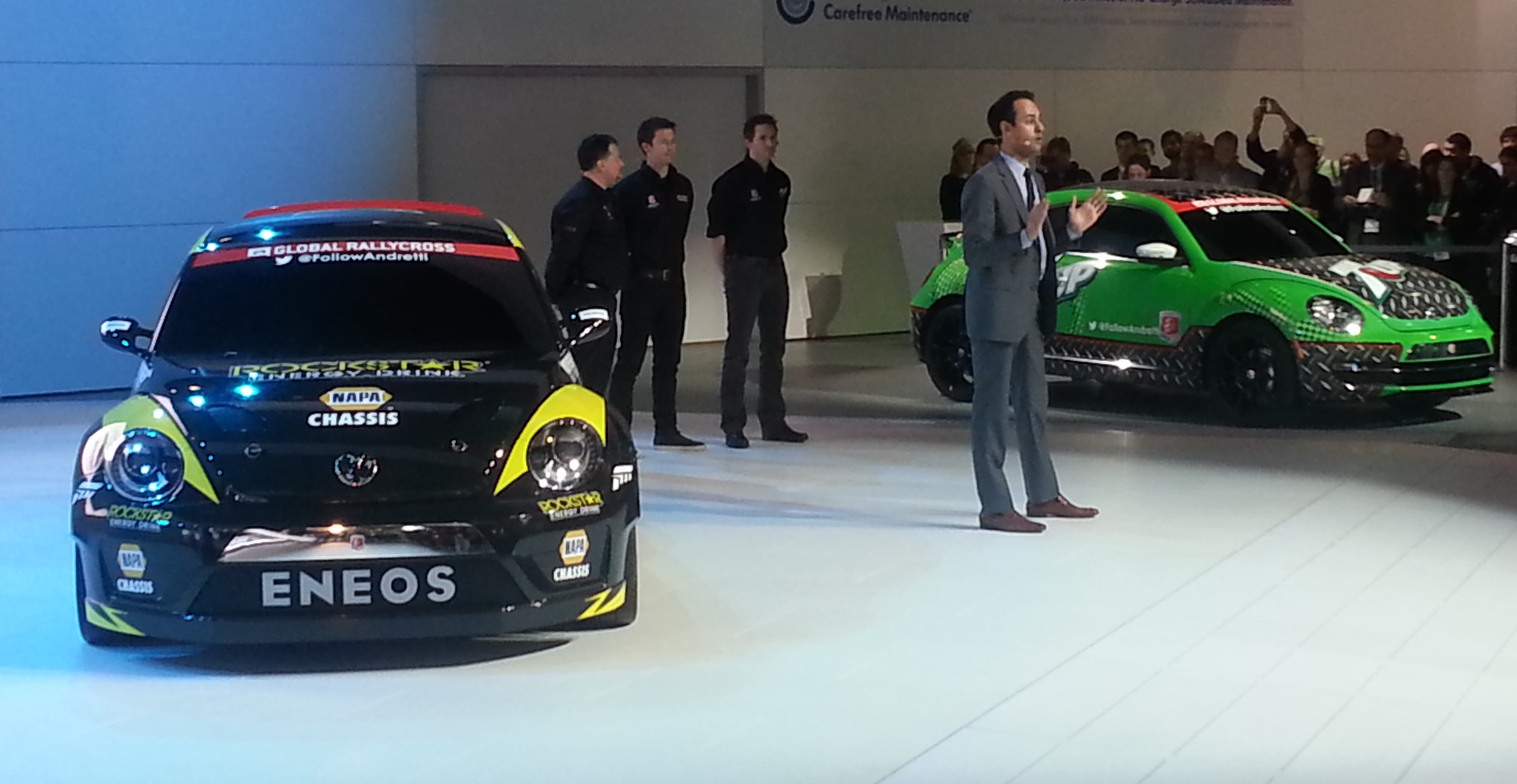 CHICAGO — At the 2014 Chicago Auto Show, Volkswagen announced its plans to run in the Red Bull Global Rallycross (GRC) racing series for the 2014 racing season. The company is partnering with Michael Andretti's Andretti Autosport and will field two cars, one piloted by multitalented stunt driver/U.S. Top Gear host/2012 and 2013 GRC Champion Tanner Foust, and the other driven by ex-Formula 1 and NASCAR star Scott Speed.
More from the Chicago Auto Show
The team will begin the season driving modified VW Polo rally cars built on the chassis that won the 2013 World Rally Championship, and will switch mid-season to new all-wheel-drive GRC Beetle race cars, both packing a turbocharged direct-injection TSI engine producing 560 horsepower.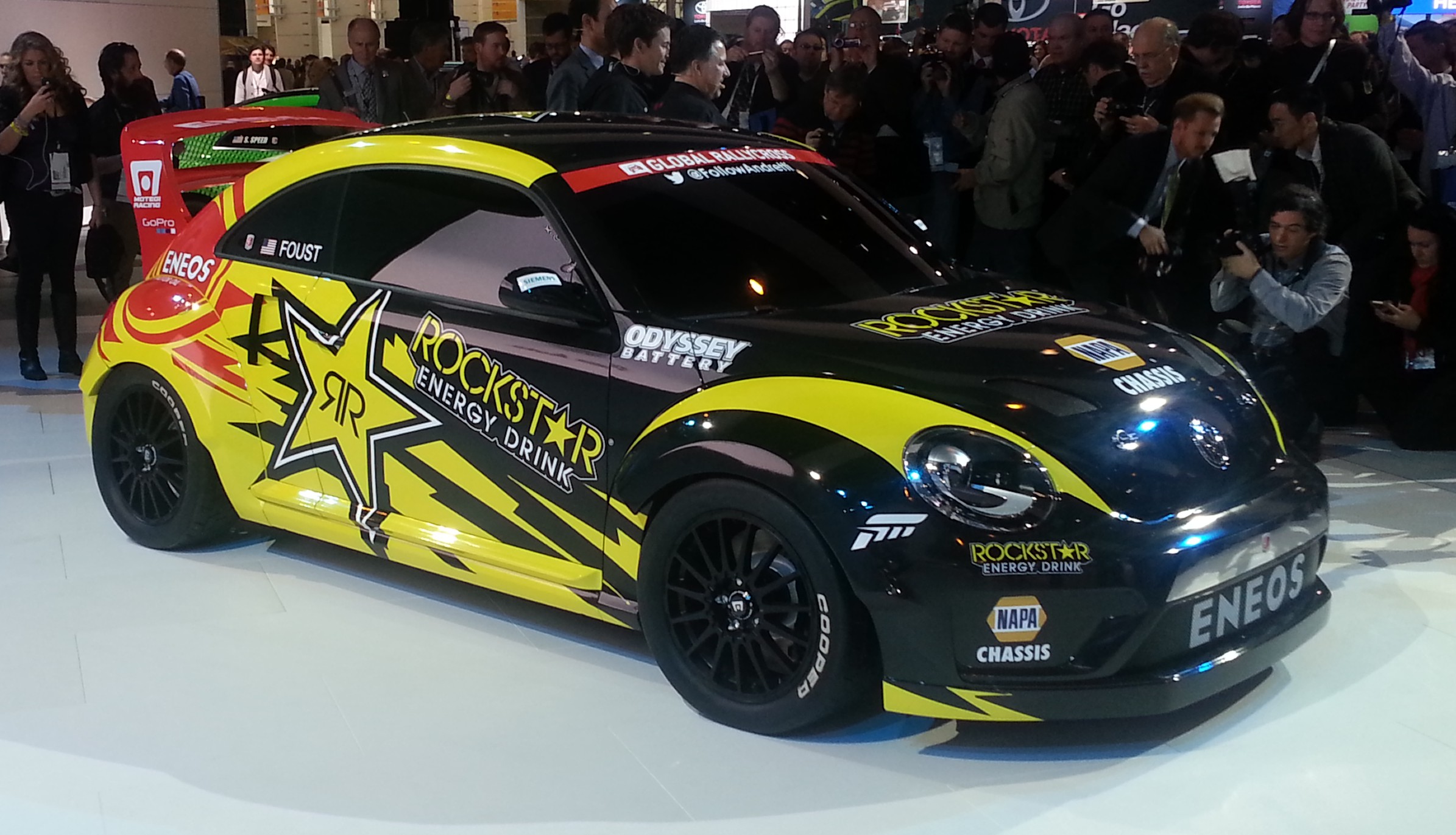 Tanner Foust will be driving the Rockstar Energy Drink sponsored Beetle, and Scott Speed will be piloting the 7UP soda sponsored entry. Rallycross racing is one of the fastest-growing forms of motorsport. The Red Bull GRC series pits cars against each other and the clock on a closed course that's typically a mixture of dirt and pavement, along with some hair-raising ramps for big-air jumps.
CG Says: Volkswagen has certainly picked a top-flight operation to partner with for its entry into the GRC series… the names Michael Andretti, Tanner Foust, and Scott Speed need no introduction in the world of motorsports. Rallycross racing is a part of the popular X Games series of events, which should be an effective way for Volkswagen to reach the always-coveted twenty-something buyer.