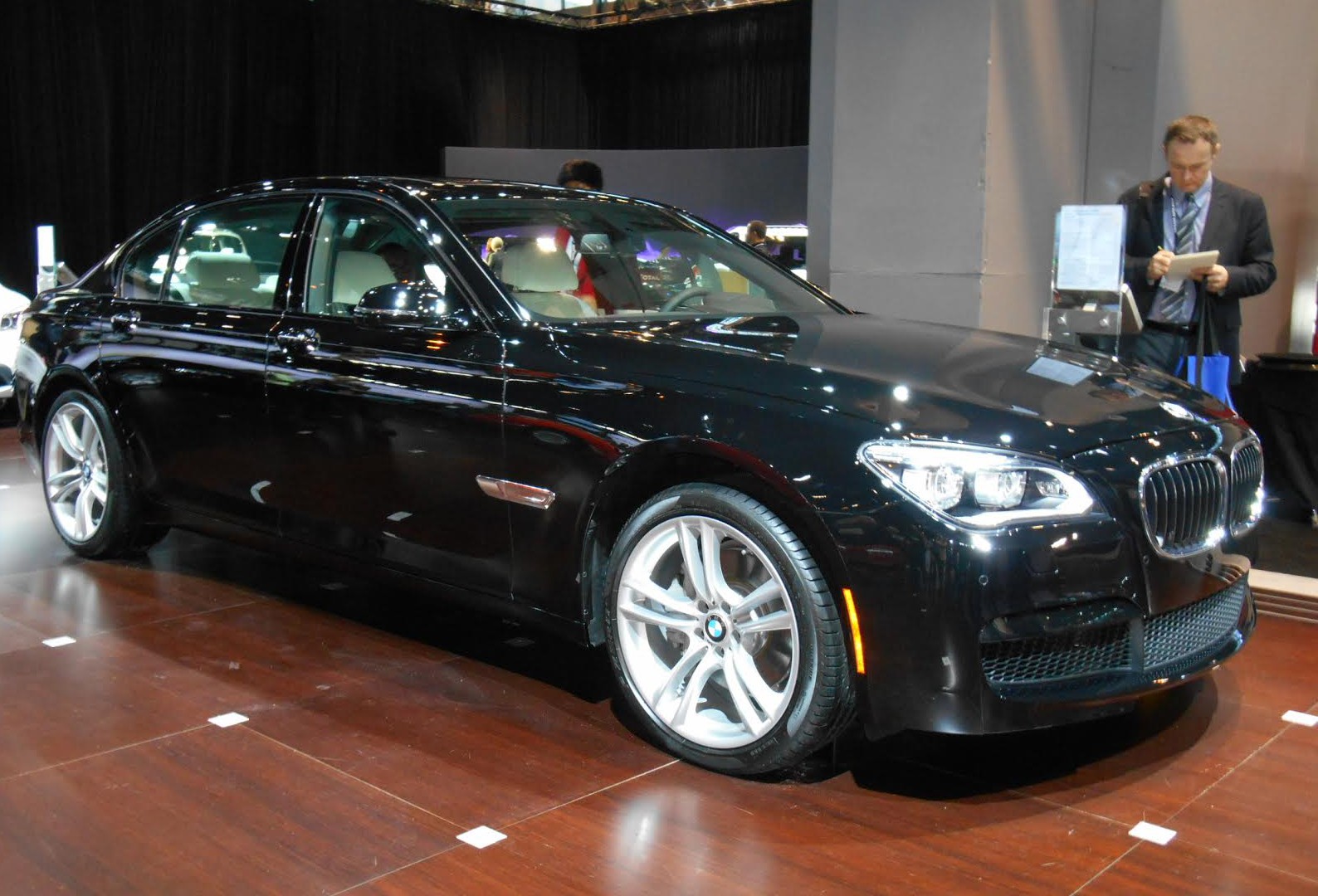 CHICAGO — Following in the footsteps of other recently released diesel models, BMW announced the first 7-Series to offer a diesel: the 740 Ld xDrive. It carries the same 3.0-liter Twin Power turbocharged inline 6-cylinder diesel as found in the 3-Series, 5-Series, and X5, along with all-wheel drive. Although EPA figures were not yet available, BMW says it should score "deep in the 30s" on the highway cycle. More established was the projected 0-60-mph time: a swift 6.1 seconds. Also established was the price. When it goes on sale this spring, the company says it will start at $83,425 including destination.
More diesel car news and reviews
7-Series Diesel
CG Says:
It's nice to see some big – and normally thirsty – luxury sedans moving to diesel power in the quest for better fuel economy. In this regard, the 740 Ld xDrive will likely stand alone in the premium full-size class, at least for a while. Mercedes-Benz offered a diesel version of its big S-Class sedan – also with all-wheel drive – prior to the car's redesign for 2014, and though it's set to return shortly, it will probably follow the BMW to market. If it does – and if it's priced anywhere near its predecessor – it will start about $10,000 north of the BMW … which would make the new 740 Ld xDrive a virtual Bavarian bargain.
More from the Chicago Auto Show
7-Series Diesel
90 Reasons BMW Outsells Cadillac
The 4 Most Important Vehicles of the Past 30 Years
5 Reasons Why You Still Need to Learn to Drive Stick
Ford Is Killing Off Its Sedans. Here's What That Means…
Fahrvergnügen (and 4 Other Obnoxious Automotive Marketing Terms)