The odds are against this. Against me having driven, in a row, three cars that I would either buy myself of recommend without hesitation. But so it happened. In order, I drove newly redesigned 2013 copies of the Lexus ES 350, Volkswagen Passat TDI (manual), and Honda Accord Sport.
I'm not currently in the market for a car, but if I were, the Accord and Passat would make the short list of candidates. The ES is a wee rich for my blood, and a wee staid, but were my father to call for a new-car suggestion (and if we wasn't a staunch buy-American guy), I would eagerly direct him toward the ES.
2013 Honda Accord Sport
There's something inherently honest about a base vehicle with nice wheels and a sport suspension. It's that same honesty that permeates this bargain-priced wonder sedan. For under $24,000, a savvy buyer can haul in a good-looking, decent-handling, quick-enough ride with a roomy cabin and decent fuel economy.
Folks who still enjoy the commute will be taken with the Accord's accurate, nicely weighted steering. Also endearing is the handling, augmented by the Sport's nice-looking, beefier-than-base wheels and tires. And, unlike every other new car now rolling into showrooms, the Accord Sport isn't afraid to be a car. You hear a little bit of the road, the engine has a nice snark to it, and the cabin isn't overwrought to the point of kludge.
For the young shopper being dragged unwillingly into the mainstream of autodom, the Accord Sport will provide some tonic against convention. It may look a little subdued, but it's much more fun than it looks.
Test Drive: 2018 Honda Accord Touring 1.5T
2013 Lexus ES
The standard bearer of refinement and road isolation was redesigned for 2013, and the updates did this car a world of good. I've always been impressed by the ES's ride and quietness—impressed in a sort of removed, I-don't-want-one sort of way. But, now I'm more impressed.
For 2013, the ES rides on a longer wheelbase. Not only does this give rear-seat passengers limo-like leg space, it seems to help the ES hunker down on the highway. The added length combined with nicely rethought suspension tuning means the ES no longer wallows at speed; it cruises, sucking in highway miles as well as some high-end German iron.
I really dislike the dash layout, and I'm irritated by some obviously cheap bits in the cabin, but those are my only complaints. This is still a car for folks who don't care much for driving, but for less than $45,000 well equipped, it's difficult to find a more refined long-distance highway hauler.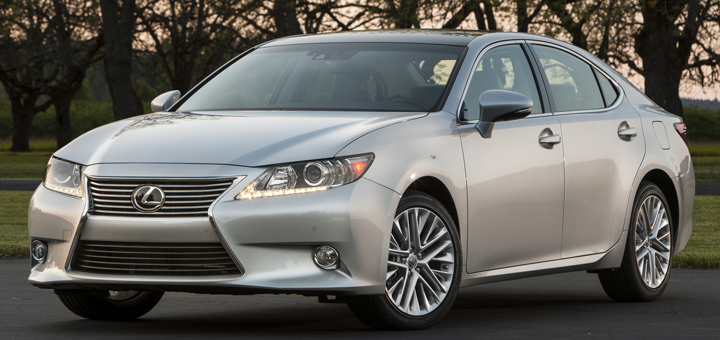 2013 Volkswagen Passat TDI
I flat-out love this car. Roomy, obsessively well assembled, decently quick, and crazy frugal, the Passat TDI is the perfect car for almost anyone who values quality and fuel economy. I averaged just short of 40 mpg in this diesel-powered wonder, and enjoyed every minute of my time with it.
Sure, the clutch is a little finicky, but . . . take note of the word clutch. This is one of the largest sedans you can get with a manual transmission. And if you enjoy rowing your own gears, you'll be smitten with this Volkswagen's quick and tight steering, progressive brakes, and delightful shifter.
Above all, the Passat feels German in all the right ways. The cabin may feel sparse to some, but the materials quality is excellent for the class, and everything looks and feels like some model-shop guy hand-assembled the car as a personal project. Did I mention that I love this car?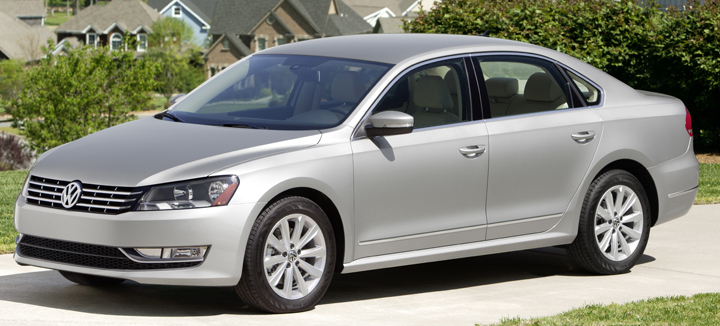 Steve and Johnnie Road Test: 2017 Volkswagen Passat V6 SEL Premium