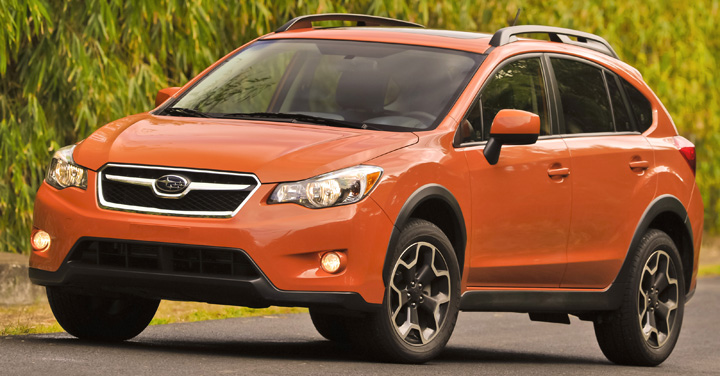 Below are the test drive notes of Consumer Guide Automotive Editor Ed Piotrowski. Also check out Consumer Guide Automotive's complete review of the 2013 Subaru XV Crosstrek.
Test Drive: 2018 Subaru Crosstrek Limited
Acceleration: Fairly modest, all things considered. Engine needs fairly high revs to produce power beyond adequate. CVT has an issue: It won't immediately shift out of reverse and into drive.
Fuel Economy: An excellent 27.99 mpg over 231 miles, 65% highway.
Ride: A 6-minus, 5-plus [out of 10] in my estimation. Probably a combination of the tires and body structure makes the Crosstrek not feel as solid as it should be. Not as bad as an Mitsubishi Outlander Sport, but nowhere near as slick as a Mazda CX-5.
Steering/Handling: Steering is a bit heavy at low speeds, but has great road feel once you're moving. Solid grip and little body lean make this a capable handler.
Quietness: The engine has that unique boxer sound, and you hear just about all of it when accelerating. The CVT doesn't help here. Not much road or wind noise, though.
Controls: Climate controls are simple and handy. The navigation system is a bit of a mess. The main nav screen is littered with extra functions that obscure a fair bit of the map itself. I couldn't get the Bluetooth system to automatically pair with my phone all the time either. I'd skip the navigation option altogether.
Room/Comfort (front): I had adequate headroom beneath the sunroof housing. That's another option I'd skip.
Room/Comfort (rear): Better than most compact cars. I had decent space behind myself. Test wife and infant son seemed comfortable for what turned out to be probably around 3 hours back there.
Cargo Capacity: Useful, handy space holds a surprising amount of gear.