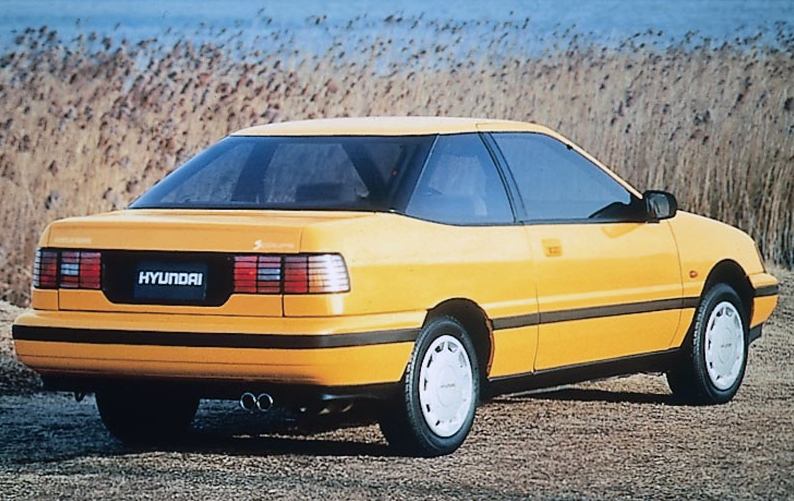 It may seem hard to believe, but Hyundai has been a player in the U.S. for nearly 30 years. The Korean maker's roots in Canadia reach back even further–Hyundai Pony and Stellar models entered that market for the 1983 model year.

But while the popular Sonata has enjoyed a 26-model-year run, several Hyundais have been less successful. Shared below are 5 models that you may well have forgotten. Have you seen one of these rarely mentioned Hyundais recently? Tell us about it.
1991-1995 Scoupe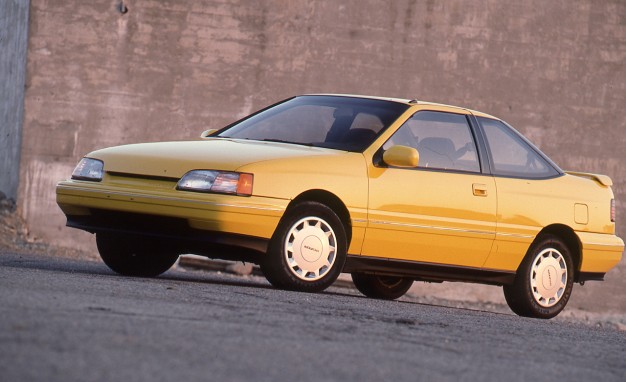 Base price: $8395
Base engine: 92-horsepower 1.5-liter 4-cylinder
Available engine: 115-horsepower 1.5-liter 4-cylinder
Note: Mechanically similar to the Hyundai Excel subcompact, Scoupe was meant to entice sporty coupe intenders on a limited budget–shoppers for whom a Toyota Celica was a bit too pricey. Unfortunately, the fun was limited too; Consumer Guide's review of the 1991 Scoupe deemed the stylish 2-door "…more economy car than sports car."
Scoupe specs and used-car prices
2000-2001 Tiburon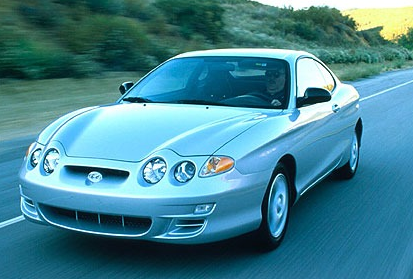 Base price: $13,999
Base engine: 140-horsepower 2.0-liter 4-cylinder
Note: As a sporty-coupe follow-up to the short-lived Scoupe, the 2000-2001 Tiburon was markedly better engineered, but its ungainly styling kept buyers at bay. After skipping the 2002 model year, the Tiburon would reappear in showrooms for 2003, with appealing new sheetmetal and a potent available V6.
Tiburon specs and used-car prices
2001 Hyundai XG300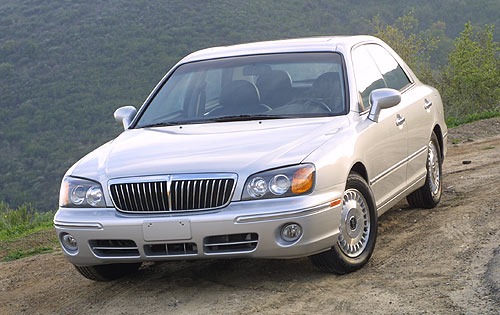 Base price: $23,499
Base engine: 192-horsepower 3.0-liter V6
Note: Targeting shoppers drawn to such "midsize-plus" sedans as the Nissan Maxima and Toyota Avalon, Hyundai stretched its popular Sonata more than 6 inches to create the XG300. With unique trim and a more luxurious cabin, the XG should have enticed a few upwardly mobile Sonata shoppers, but its $9000 price premium kept many buyers away.
XG300 specs and used-car prices
2002-2005 XG350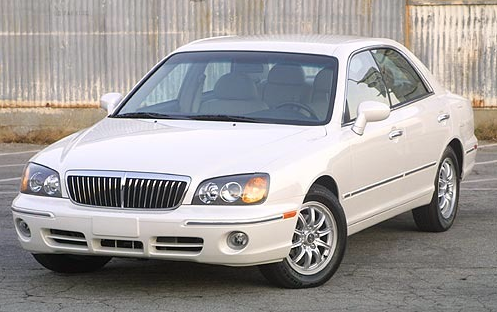 Base price: $23,999
Base engine: 194-horsepower 3.5-liter V6
Note: After just 9 months on the market, Hyundai upped the displacement of its flagship's engine from 3.0 liters to 3.5, necessitating a name change to XG350. An XG350L model added upgraded interior trim, heated seats, and a sunroof for an another $2000.
XG350 specs and used-car prices
2007-2012 Veracruz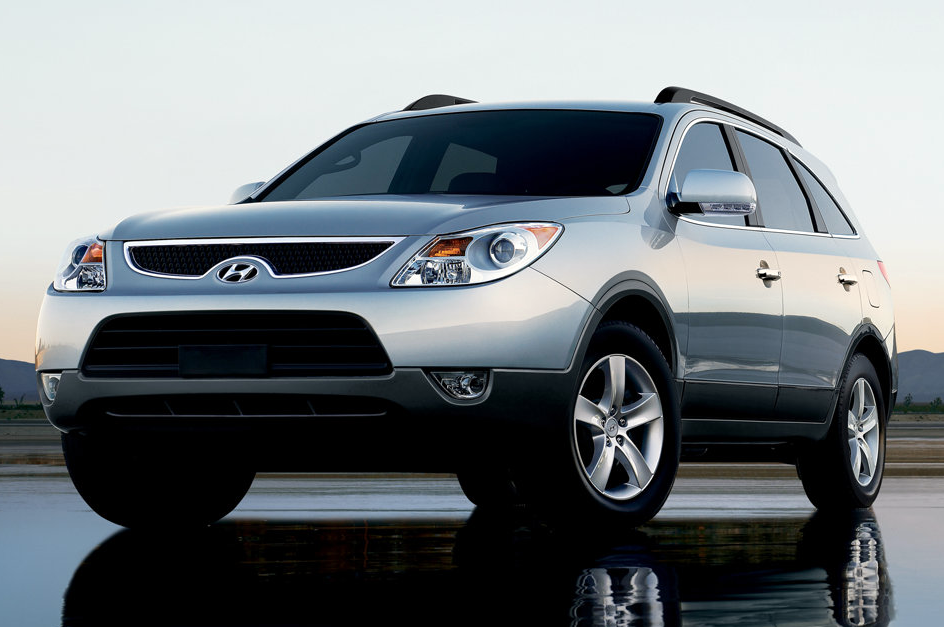 Base price: $26,305
Base engine: 260-horsepower 3.8-liter V6
Note: With Veracruz, Hyundai took its first serious shot at the luxury vehicle market, and didn't fall far short of that target. Most early Veracruz reviews compared the Hyundai favorably with the excellent Lexus RX350. Customers weren't quite ready for premium Korean crossover, however, and sales were disappointing. Expect Hyundai to take another shot at the same segment sometime soon.
Veracruz specs and used-car prices
5 (Pretty Good Looking) Forgotten Coupes