2015 Hyundai Genesis V6 
Class: Large Car

Miles Driven: 459
Fuel Used: 19.6
Real-world fuel economy: 23.4 mpg
Driving mix: 35% city, 65% highway
EPA-estimated fuel economy: 18/29/22 (city, highway, combined)
Base price: $38,000 (not including $950 destination charge)
Options on test car: Signature Package ($4000), Tech Package ($3500), Ultimate Package ($3500)
Price as tested: $49,950
Quick Hits
The great: Roomy and comfortable cabin, quietness
The Good: Powertrain, ride, interior and trunk storage space
The not so good: Some questionable tech features
More Genesis price and availability information
John Biel
When it comes to the 2015 Hyundai Genesis sedan, we're nothing if not thorough at Consumer Guide®. Having driven the V6 with rear-wheel drive, CG editors have now had an extended crack at all 3 available versions of one of their "Best Buy" selections in the large-car class.
The rear-wheel V6 is the "budget" car in the family, with a $38,000 starting price that makes it $2500 cheaper in that respect than the all-wheel-drive V6, and a whopping $13,500(!) less than the V8 model that comes only as a rear-driver. The good news in that is owners of the RWD V6 have everything that the surprising AWD Genesis sedan has to offer—aside from a less-intricate drivetrain—and in areas not usually vexed by snowy winters, they probably won't miss it.
Another thing they may not miss is the additional 157 pounds of curb weight that the 4138-pound RWD job doesn't have to drag around as a result of driving 2 fewer wheels. With the same 311-horsepower 3.8-liter dohc engine and fine 8-speed automatic transmission at work, it ought to be at least a little stingier with a gallon of regular-grade gasoline. Maybe it is, maybe it isn't. This tester drove the car 156.6 miles, 64 percent of that in city conditions, and averaged 20.17 mpg. That's about half way between the rear-drive V6's EPA economy ratings of 18 mpg in the city and 22 combined (29 mpg is the highway estimate). However, the all-wheel-drive V6 model tested last spring delivered up to 4 more mpg for this driver, admittedly with more open-highway driving—but with more people and cargo aboard, too.
Test Drive: 2015 Hyundai Genesis AWD V6
Otherwise, any V6 Genesis has impressive-for-the-price room, quiet, performance, and features. To recap:
Ride and handling are both quite good—not perfect, but hardly distressing.

Though not as deeply padded or "soft touch" as some cars are—even a few without luxury aspirations—the areas of flexible surfaces on dash, doors, and console are quite extensive.

There's excellent head and leg room in both rows, and three adults can fit in back. Plenty of glass area provides good vision.

A host of electronic alerts (some of them available at extra cost) is available to keep drivers clued in to their surroundings.

Interior storage is generous and varied. Larger cargo can be carted in the ample and convenient carpeted trunk.
Driveline excepted, key standard equipment is the same in both V6 models. That includes "Intelligent Drive Mode Select" with "Econ" and "Sport" modes, 18-inch alloy wheels, heated exterior mirrors with turn-signal indicators, 12-way power-adjusted heated front seats, leather upholstery, heated steering wheel with built-in cruise and audio controls, a thin-film-transistor vehicle-information display in the instrument cluster, navigation system, rearview camera, dual-zone automatic climate control, Bluetooth phone and audio-streaming capability, 7-speaker stereo with satellite radio, and a hands-free trunk opener.
The rear-drive V6 that CG drove had the same three option packages that the AWD Genesis test car had—with the same equipment and the same lofty prices. They added things like a panoramic sunroof, ventilated seats with supple and attractive upgraded leather, a power driver's-seat cushion extender, power adjustment for the tilt and telescoping steering wheel, power rear sunshade, blind-spot and rear cross-traffic detection, lane-departure warning and a pretty aggressive lane-keeping assist, open-pore wood trim and aluminum accents for the cabin, an enhanced nav system with a bigger 9.2-inch display screen, heads-up display (that doesn't play well with polarized sunglasses, it turns out), 17-speaker audio system, and a CO2 sensor that automatically activates cabin ventilation. All this brought the full as-delivered tab of the test car to $49,950.
Test Drive: 2015 Hyundai Genesis V8
We've said it before and we'll say it again: Genesis engine and chassis refinement are not quite all the way to the high standards of the big-reputation brands it wants to be like, and fuel economy could be better. Those name brands have solid resale value, too. However, the big Hyundai's strengths—excellent levels of quietness, safety and technology features, passenger/cargo space, and interior refinement—will remind shoppers of some of the high-end cars. Being able to shave a little off the bottom line by opting for the rear-drive version—if that fits a driver's needs—only enhances the value proposition.
Rick Cotta
Hyundai has pretty much nailed it with the latest Genesis, which fares well as a cut-rate competitor to some large, high-end sedans. Strengths include a roomy, comfortable cabin, a quiet, composed ride, and a standard V6 that could easily be mistaken for a V8.
Our $49,950 test car included $11,000 worth of options, some of which I really liked; others … not so much.
For instance, the $3500 Ultimate Package included rich-looking wood and aluminum trim along with a great Head-Up Display on the windshield that clearly showed the current speed limit, your speed, and "next turn" directions when using the included navigation system. But that same navigation system once (out of three times) took me to an entirely different location than the address programmed in, being off by about a half-mile. Likewise, the $3500 Tech Package includes a power seat-cushion extended on the driver seat (which would likely be appreciated more by the taller folks on staff than "regular-sized" me), along with adaptive cruise control with stop/start capability (which I love but didn't try the latter), front and rear obstacle detection, and lane-departure warning with lane-keep assist. The last two didn't impress me much. Often, the lane-deep assist couldn't read the lines at the side of the road and thus didn't function, and when it did, it sometimes nudged you toward center when you really didn't need to be–thus forcing you to fight the steering wheel some. Odd sensation. Lane-departure warning only flashed a small instrument-panel light and shimmied the steering wheel a bit as you crossed the line–possibly not enough to wake a drowsy driver–and too often, it couldn't "see" the line, particularly the center one; another car that had it was far better at detecting the "cross," and threw in an audible warning to help alert you. 
While the ride isn't quite supple-smooth around town, it's plenty good enough. And out on the highway, the big, comfortable Genesis is a great way to eat up miles. In fact, I ate up 250 of them on my way to devouring 300 in total, averaging 25.5 mpg in the process–right in between the combined and highway EPA estimates–and some of that was in brutal stop-and-go Easter traffic.
Although I'm not a big fan of console "joystick" control knobs for infotainment and climate adjustments, at least the one in the Genesis is augmented not only by duplicate touchscreen capability, but also by some gen-u-ine knobs and buttons plus some steering-wheel controls. So it earned some points there. It also earned points for visibility, which is very good rather than great, but even that puts it above the norm for the class. I was also impressed with the V6 powertrain, which provided not only surprisingly strong acceleration, but also quick kickdown response for more passing power. Those choosing the V8 version would largely be getting it because they wanted to, not because they needed to.
It starts too close to $40,000–and gets too close to 50 with a full load of options–to call the Genesis a "bargain." Some large-car competitors including the Chevrolet Impala and Dodge Charger start at $10,000 less, and even "upscale" offerings such as the Buick LaCrosse and Chrysler 300 undercut it by a good $6000. But the Genesis is still worth its price, partly because it manages to come off as being more expensive than it is.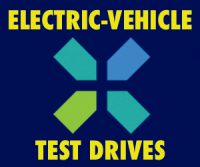 Auto Shows
Steve & Johnnie's Road Tests