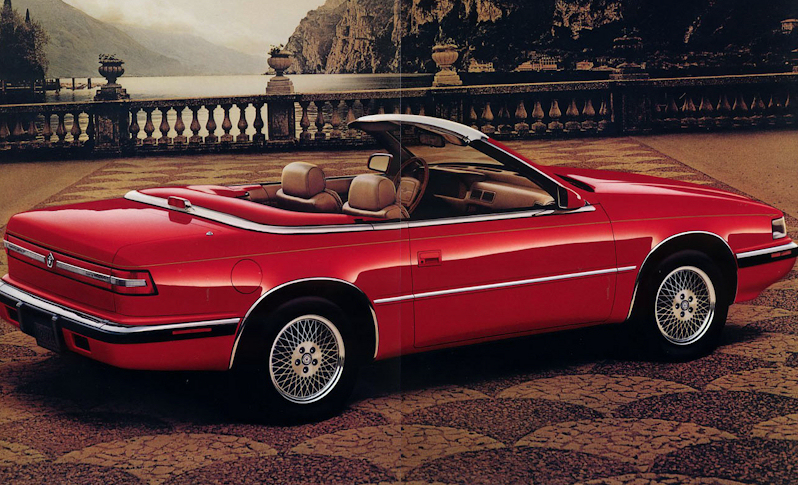 Okay, maybe they're not "newly" classic, as all hit that mark back on January 1 of this year. But who would be looking for a convertible then?
Of course, the same might be said for mid October. But although summer is waning, fall is a perfectly good time to enjoy a top-down drive – particularly if you live in the Sunbelt. And while any convertible will do for this, one of these classic convertibles might not only draw more attention, but may also be much cheaper to license and insure; in many cases, insurance for a classic car (one at least 25 years old) costs a fraction of what it does for a "normal" car.
Of course, by 1989, ragtops were back to being fairly prevalent in the marketplace, having returned from their mid-'70s "extinction" in 1982. In fact, there were more than 20 to choose from in the closing year of the decade, though a few were technically what would later be called SUVs … and oddly, one was a pickup.
Overall, 1989 was a rather dry year for redesigned or newly introduced drop-tops. A couple of the convertibles that were added that year were very-low-production cars – one being far lower production than originally planned. We're also including one that wasn't technically a convertible, but rather had removable T-tops, as it was desirable enough that we thought it deserved mention.
So here's our list of new convertibles added for 1989. Kudos if you could name them all before reading it – or if you can add any we forgot.
Be sure to also check out:
Five "Newly Classic" Convertibles (1988 Edition)
Five (More Expensive) "Newly Classic" Convertibles
Newly Classic Cars
Chrysler TC by Maserati

This $33,000 marriage of Italian engineering and American styling barely made it to its three-year anniversary – and it was a pretty rocky relationship from the start. To put that price into perspective, it was well over twice the cost of the company's own LeBaron convertible, which frankly didn't look much different. What the extra dollars bought you were a removable "porthole" hardtop, the lack of a rear seat, and low-production exclusivity – in fact, somewhat more "exclusivity" than Chrysler hoped. As it turned out, only 3764 were sold that first year (of a projected 5000+), which is more than were moved in the next two years combined. Just before its arrival here, Chrysler head Lee Iacocca reportedly quipped that the TC would be the prettiest Italian to arrive Stateside since his mother immigrated. (Sophia Loren, eat your heart out.) Early TCs were powered by either a 200-horsepower 2.2-liter turbocharged four with 5-speed manual transmission, or a 160-horsepower version with a 3-speed automatic. Although a risky purchase today at best, we've seen some decent-looking ones selling for less than the original owner paid in tax.
Check out all of our used Chrysler reviews
Geo Tracker/Suzuki Sidekick

They're really pint-sized SUVs, but their tops go down just the same. Furthermore, just the part covering the front seats could easily be tossed back with minimal effort and time. Both models were offered with rear- or 4-wheel drive and were powered by a 1.6-liter four, giving them decent gas mileage and all-weather capability. Then as today, compared to others on this list, they're downright cheap.
Check out our used Tracker reviews for complete specs and original pricing information
Porsche 944 convertible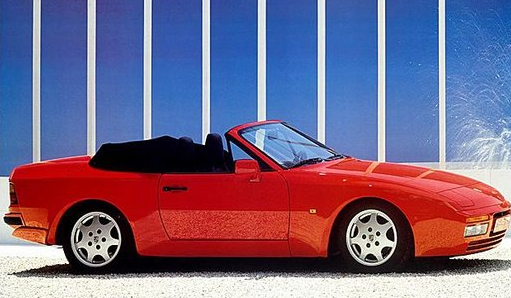 Although three versions of the 944 hatchback were offered for 1989 – one being a potent Turbo – the newly added convertible ("cabriolet" in German-speak) came only with the mid-line, naturally aspirated 3.0-liter 4-cylinder engine producing an impressive-for-the-era 208 horsepower. (Incidentally, that's also the largest four ever offered in this country, a neat coffee-table notation.) It also came with the 944 Turbo's body flares. A manual-folding top was standard, but power folding was optional. As the 911 didn't offer a convertible that year, this was Porsche's only ragtop of the day. Though the 944 was technically a 4-seater, you really couldn't fit a human in back, except maybe sidesaddle. This is a car that was pricey when new, and good examples still are. But it's also still a stunner, even today, something that can't be said for all cars of the late 1980s.
Check out all of our used Porsche reviews
Jaguar XJ-S convertible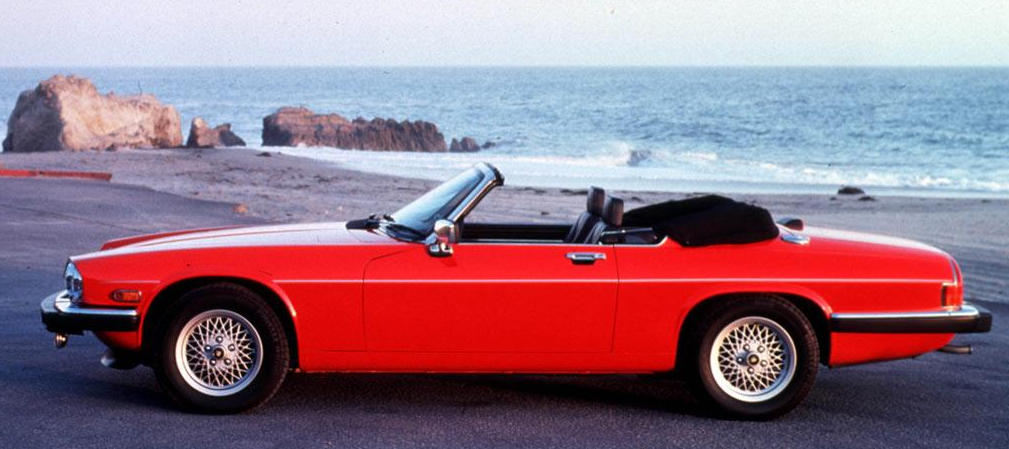 While an aftermarket "semi-convertible" conversion of the XJ-S had been offered since 1987, it retained some of the car's roof structure and thus wasn't a true convertible. This new factory-built one was – and benefitted greatly in the appearance department because of it. Aside from a folded top stack that stuck up a few inches above the beltline, the XJ-S was a sculpted work of art. Adding to the appeal was its exotic V12 powerplant, a rarity among postwar cars. While that 262-horsepower 5.3-liter engine hasn't proven to be tremendously durable (some have – for better or worse – been replaced with American V8s), an XJ with one still intact is bound to be an appreciating collectible.  
Check out all of our used Jaguar reviews
Dodge Dakota Sport convertible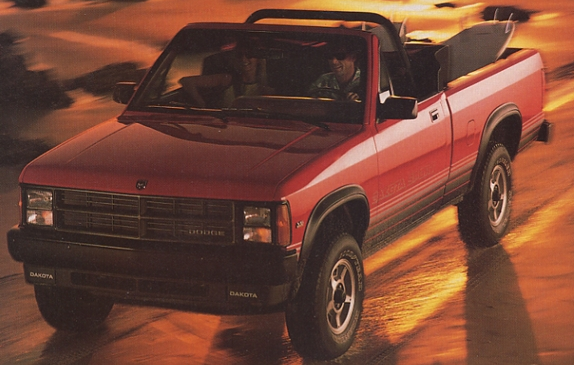 When it arrived for 1989, the Dakota Sport convertible was the first factory-offered convertible pickup since the 1930s. The manual top could be folded back or removed to reveal a padded roll bar. It came standard with a 125-horsepower throttle-body-fed 3.9-liter V6, the largest engine offered in the Dakota, and was available with both a 5-speed manual or 4-speed automatic transmission and either rear- or 4-wheel drive. Particularly with 4WD, this is one convertible that could do double duty and pay its way all year 'round.
Check out our used Dodge Dakota reviews for complete specs and original pricing information
Pontiac Firebird 20th Anniversary Trans Am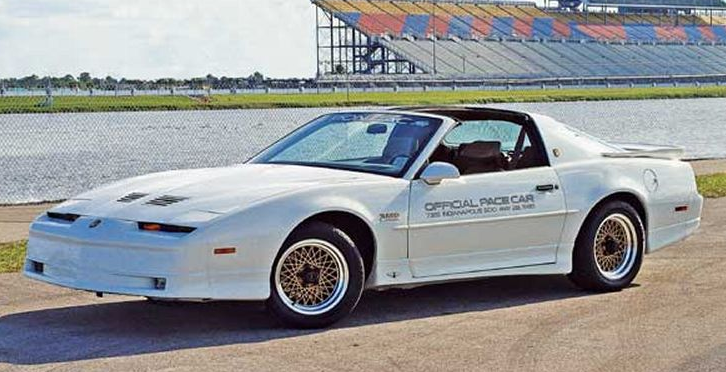 This is the "1/2" convertible mentioned up top, as it was available with GM's famous T-tops. Its claim to fame wasn't so much its 20th Anniversary status as it was its potent 3.8-liter turbocharged V6, a screamer that formerly powered the legendary – and by then extinct – Buick Regal Grand National. Only about 1500 were built, and one paced the 1989 running of the Indianapolis 500. According to a contemporary Pontiac press release, the Trans Am "meets every [Indianapolis Motor] Speedway performance requirement for pacing the starting grid without any mechanical or technical modifications," an impressive feat for the day.
Check out our used Pontiac Firebird reviews for complete specs and original pricing information
Listen to the very entertaining Consumer Guide Car Stuff Podcast
Newly Classic Cars