In a previous post, I listed five convertibles that just became 25 years old. As such, they qualified as "classics," making them eligible for cheaper classic-car insurance and, in some states, less-expensive Antique license plates. Any of those five could probably be purchased in reasonably good condition for less than about $4,000—sometimes a lot less. For those with a bit more pocket change to spend on a convertible with a little more prestige (say, $5,000 to $15,000), read on.
One of the benefits of the cars listed is that all were quite expensive when new and thus generally showed higher build quality, and they often received better care. As such, good examples are still around despite relatively low production. Some, at least, have a chance of one day becoming true collectibles.
5 'Newly Classic' Convertibles
New Classics
BMW 3-Series
New for 1987 was the first convertible version of the venerable 3-Series coupe. The rear-drive 325i was powered by a fairly potent and very smooth 2.5-liter inline six mated to either a 5-speed manual or 4-speed automatic. They may not be easy to find, but prices for decent ones should fall at the low end of the range listed above, and higher-mileage ones could be well less than $5,000. These might be the best of all the cars listed when it comes to fun per dollar, reliability, and reasonable upkeep costs.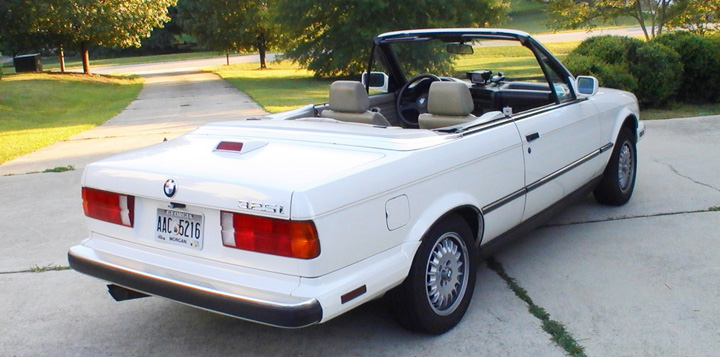 Cadillac Allanté
An early effort by Cadillac to go head-to-head with the vaunted Mercedes SL roadster wasn't a screaming success. The Allanté was introduced for 1987, and its formula certainly sounded exotic: The body was styled and built by famed Italian coachbuilder Pininfarina, shipped to Detroit via specially outfitted 747s, and then mated to the drivetrain of a Cadillac Eldorado. That meant front-wheel drive, a 4-speed automatic transmission, and a 170-horsepower 4.1-liter V8, the last proven by history to be not particularly robust. The 2-seat car came with both a soft top and a removable hard top. Though it was massively expensive at first, values quickly dropped, and an '87 can now be purchased in the $5,000 range. Note, however, that maintenance and repair costs will likely be high, so factor that in during consideration.
Chevrolet Corvette
After production of convertibles was cut off at the end of 1975, the Corvette offered a ragtop for 1986. There wasn't much new for '87 except for some engine enhancements that unleashed 10 more horsepower (to 240) and slightly better fuel economy, though build quality may have improved in the car's second year. This "C4" generation isn't the most highly touted by enthusiasts, but a Corvette convertible is . . . well . . . a Corvette convertible. Manual and automatic transmissions were offered, the former being the more collectible choice. Figure $10,000 to $15,000 for one in decent shape, though we've seen them for less. The fiberglass body doesn't rust but it can crack, so watch out for that.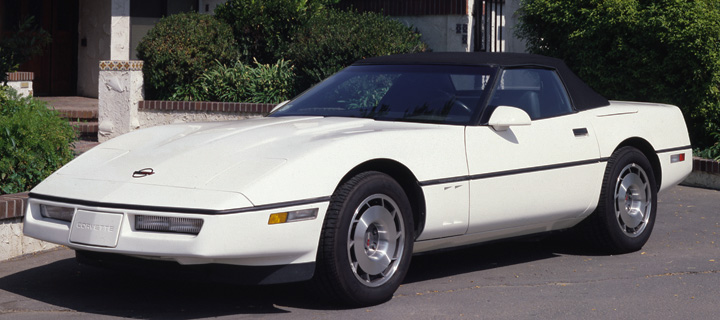 Jaguar XJ-SC
Technically, the XJ-SC, introduced for 1986, was not a true convertible. It retained the window frames and an overhead crossbar from its coupe counterpart, though everything else either came off or folded down. The '87 was about the same, though you could get a heated glass rear window. This is a case where waiting a year or two might be advisable, as true convertibles were offered as special-order units for '88 (conversions being done by Hess & Eisenhart of Cincinnati) and became regular production items in '89 under the moniker "XJ-S convertible." These "real" convertibles, in particular, were truly majestic machines. Large cars with 2-passenger seating, V12 power, and hoods the length of an airport runway, these were about as close cars of this vintage ever got to the vaunted Cords and Auburns of the 1920s and '30s. And you probably know what they go for today. Reliability is questionable at best (you really don't want to drive it any farther than AAA can tow it back), and repair costs can be astronomical, but it's hard to imagine these cars not one day becoming nearly the classics their XKE predecessors are. Decent-looking XJ-SC or XJ-S convertibles are in the $10,000 range, though some seem to go for half of that.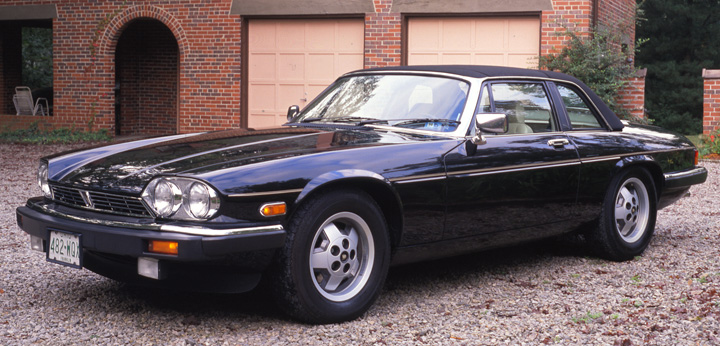 Mercedes 560SL
It's the car against which all others of this type are measured. The SL roadster dates from the mid-1950s and continued to be produced during the "convertible blackout" of the mid-1970s to early 1980s. In the early '80s, the version offered was the 380SL with a 3.8-liter V8, but in 1986 came the mighty 560SL with a 238-horsepower 5.6-liter V8. Needless to say, this is the one to get. There really weren't significant changes to the 560SL until a redesigned model arrived for 1990, so any built during this period "will do"; it's just that the '86 and '87 are classics now. Figure $10,000 for a decent one—far more for "pristine"—though we've seen them for less than half that with higher mileage and some interior or body shortcomings. That seems like a bargain for such a powerful, luxurious, well-built convertible with a three-pointed star on its hood.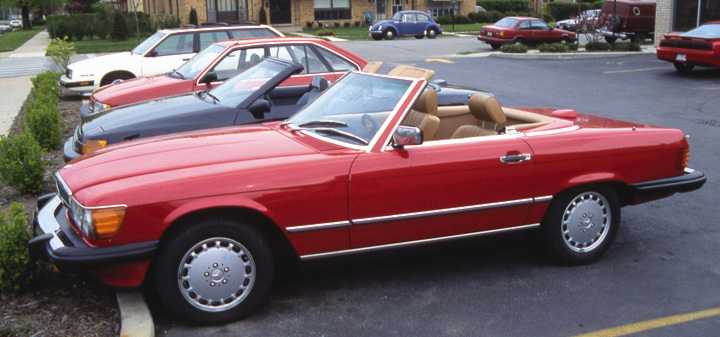 "Newly Classic" Convertibles (1988 Edition)
Listen to the very entertaining Consumer Guide Car Stuff Podcast
New Classics