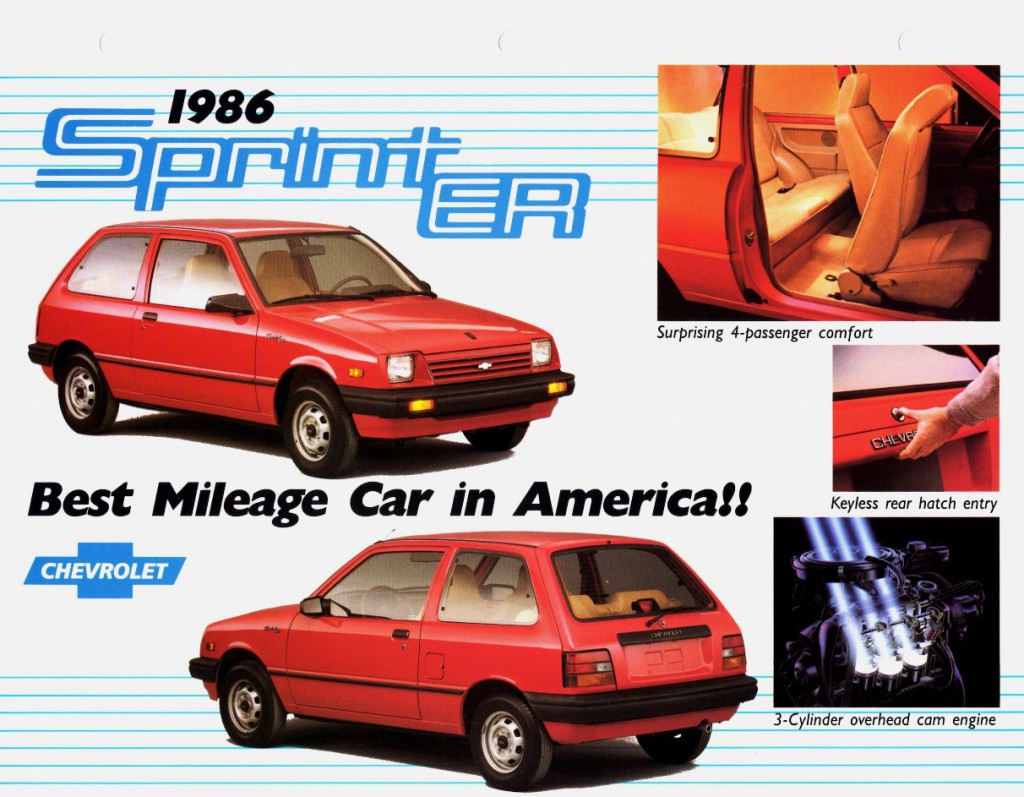 Given the "electrification" of the automobile, it would be easy to assume that the most fuel-efficient vehicles ever built for sale in the U.S. would be of recent vintage and in some way hybridized. As it turns out, that assumption would only be partially correct.
Three of the thrifty rides on our list make use of hybrid powertrains in order to squeeze the most out of a gallon of gas, only two of which are currently on sale. The remaining two vehicles make use of the most basic formula for saving gas—putting a small engine in a light car.
We have purposely excluded diesels from this list, as well as plug-in hybrid models. All the cars below burn conventional gas and none require external charging.
All numbers reported below are EPA estimates, and do not reflect any adjustment to accommodate a change in the fuel-economy testing procedures that went into effect in 2008.
2000-2006 Honda Insight: 49 MPG city/61 MPG highway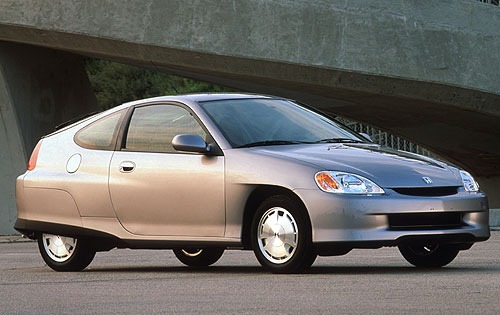 Arriving in the U.S. a couple of years after the first-generation Toyota Prius, the Insight combined lightweight design with hybrid technology to maximum effect. Extensive use of aluminum helped keep the Insights curb weight under 1900 pounds on models equipped with a manual transmission, while a hybrid-assisted 1.0-liter 3-cylinder engine provided the power. Insight's two-passenger configuration, and perhaps its radical styling, kept sales numbers low. Just over 17,000 units found buyers globally over the car's seven-year life span.
2010-2015 Toyota Prius: 51 MPG city/48 MPG highway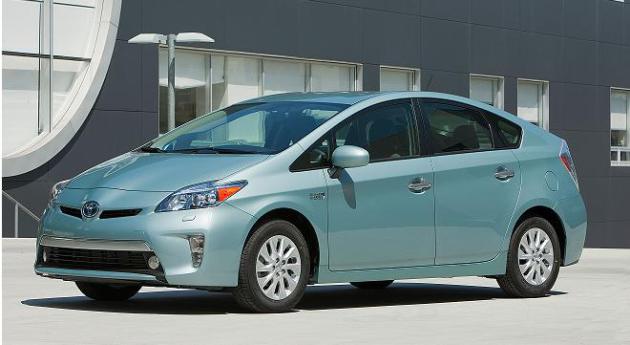 Now in its third generation, the Prius remains the sales leader in the hybrid vehicle game. Prius combines an Atkinson-Cycle 1.8-liter 4-cylinder engine with electric assist to eke the most distance from a given quantity of gas. Like many hybrids, Prius actually returns better fuel economy in the city than on the highway. Note than an all-new Prius is due for 2016, and promises even more impressive fuel-economy performance.
2010-Current Toyota Prius c: 53 MPG city/46 MPG highway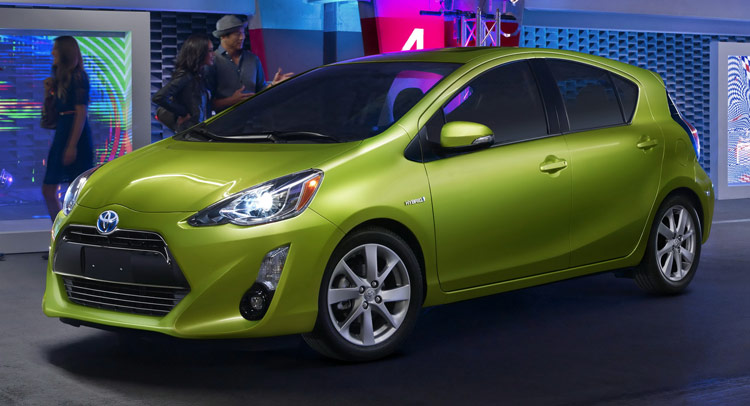 Despite use of a smaller 1.5-liter engine, and a lower curb weight, the Prius c does not return better overall fuel-economy results than the larger non-c Prius. In fact, the cars share an EPA combined estimate of 50 mpg. Blame the c's stubby shape for this seeming paradox. Small hatchbacks typically struggle to provide optimal highway fuel economy due to the aerodynamic inefficiencies associated with small, square-back vehicles. For folks who spend most of their time in urban driving, the c makes perfect sense.
1986 Chevrolet Sprint ER: 44 MPG city/53 MPG highway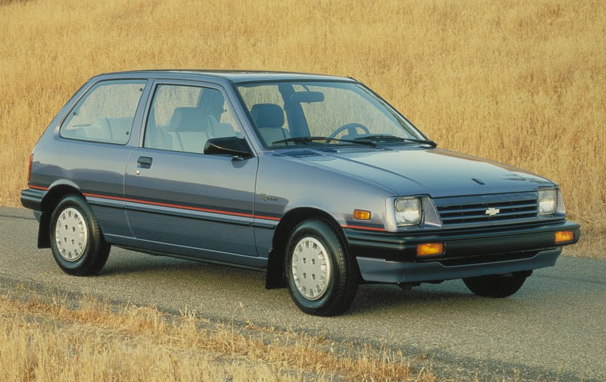 Built for Chevrolet by Suzuki, the Sprint ER employed the simplest of all technologies to achieve optimal fuel economy: light weight and a small engine. In ER guise, the Sprint combines a 3-cylinder engine with a manual transmission and a curb weight under 1600 pounds. The result was a car that was seriously underpowered but predictably easy on the gas.
1990-1994 Geo Metro XFI: 43 MPG city/53 MPG highway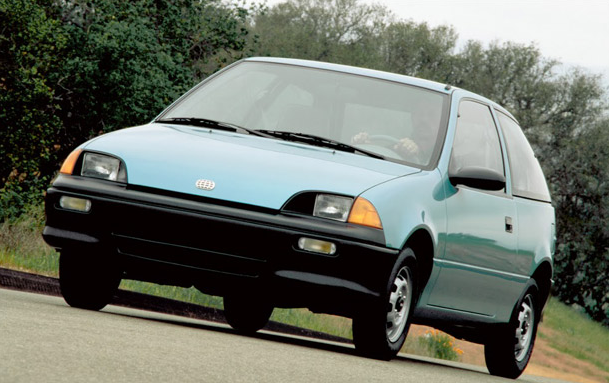 An update of the Chevy Sprint subsequently marketed under the Geo banner, this Suzuki-built subcompact proved extra fuel efficient in XFi trim. Like the Sprint ER, the XFi employed a 3-cylinder engine mated to manual transmission to produce the EPA numbers reported here.
10 Essential Rules of Drive-Thru Etiquette