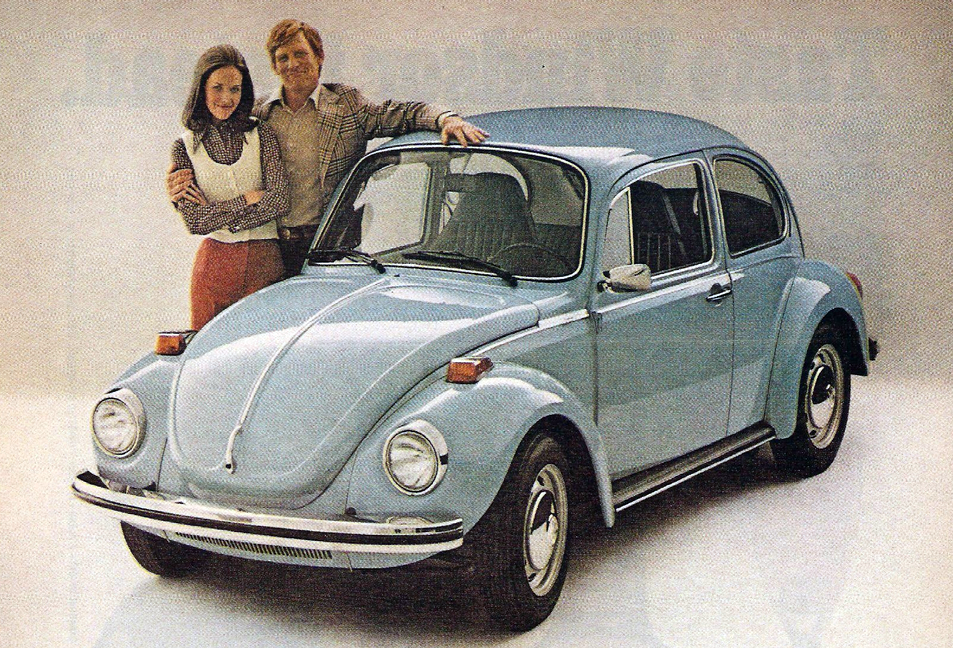 Charles Darwin once famously noted, "A man who dares to waste one hour of time has not discovered the value of life." One wonders if Darwin's definition of "waste" includes time spent waiting to reach 60 mph from a stop in an especially sluggish automobile.
Collected here are five vehicles that were arguably little quicker than evolution itself—the five slowest cars tested by Consumer Guide in 1972. For a fun contrast, please check out the 5 Fastest Cars of 1972. 
All performance and technical information presented below, including 0-60 mph test results, is lifted from Consumer Guide: Auto Test '72. If your evolution as a driver included spending time with one of these vehicular tortoises, please tell us about it.
More of history's slowest rides
Volkswagen Super Beetle: 19.5 Seconds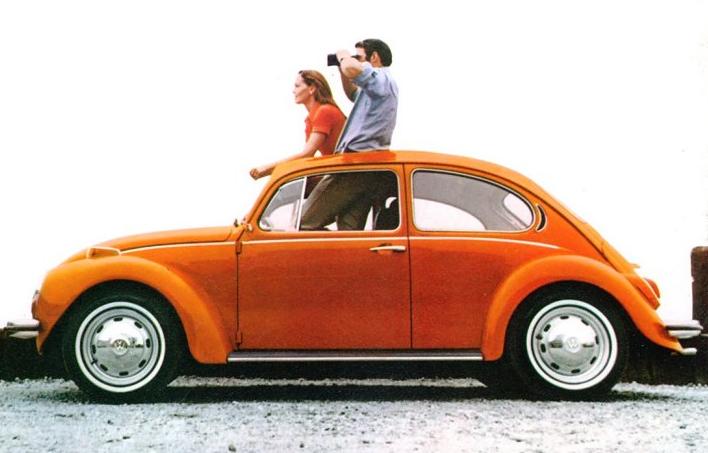 Body Type Tested: 2-door coupe
Curb Weight: 1998
Engine: 50-horsepower 97-cubic-inch four
Transmission: 4-speed manual
Axle Ratio: 4.13:1
Chevrolet Vega: 19.0 Seconds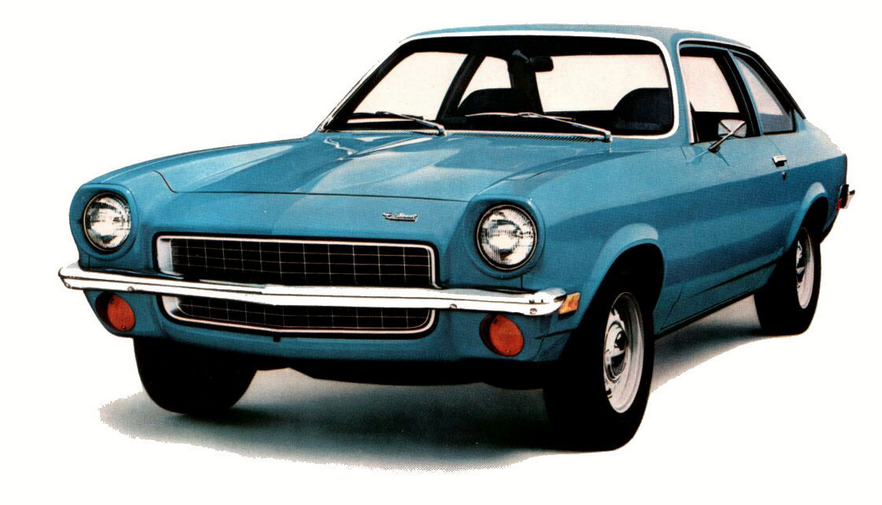 Body Type Tested: 2-door coupe
Curb Weight: 2213
Engine: 90-horsepower 140-cubic-inch four
Transmission: 3-speed automatic

Axle Ratio: 3.36:1
Datsun 1200: 18.4 Seconds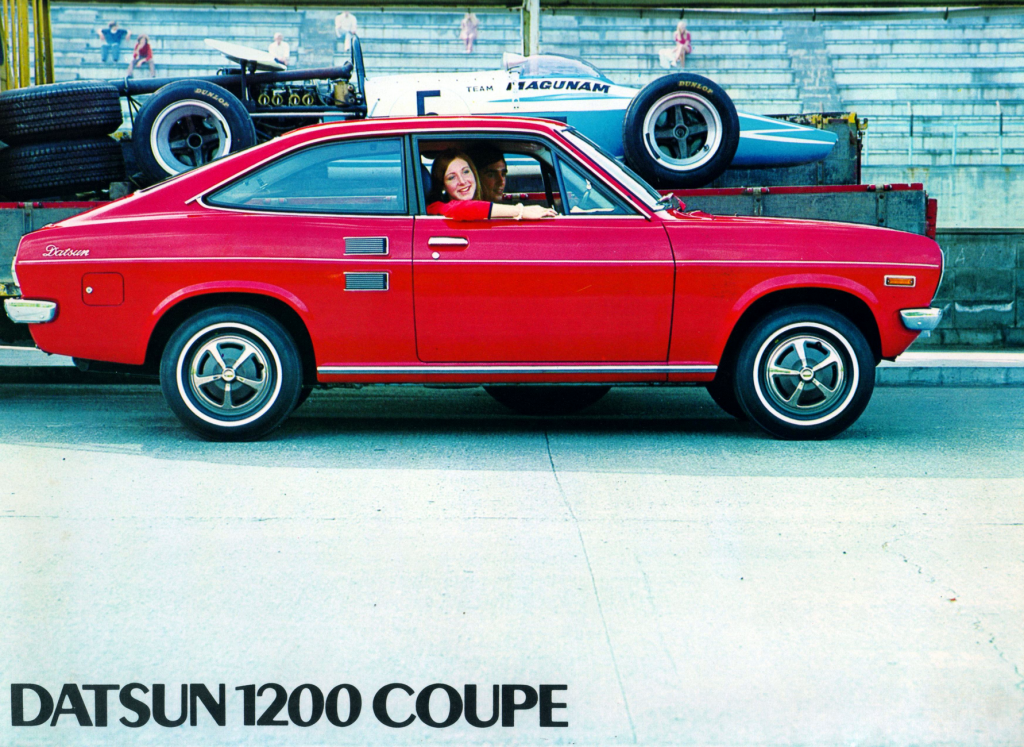 Body Type Tested: 2-door coupe
Curb Weight: 1624
Engine: 68-horsepower 72-cubic-inch four
Transmission: 4-speed manual

Axle Ratio: 3.90:1
Ford Pinto: 17.8 Seconds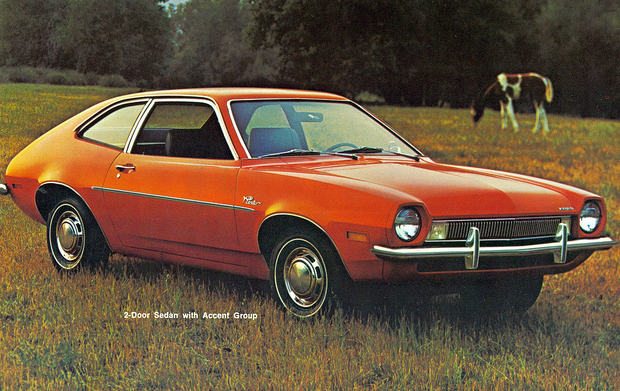 Body Type Tested: 2-door coupe
Curb Weight: 2074
Engine: 86-horsepower 122-cubic-inch four
Transmission: 3-speed automatic

Axle Ratio: 3.18:1
Toyota Corona: 16.6 Seconds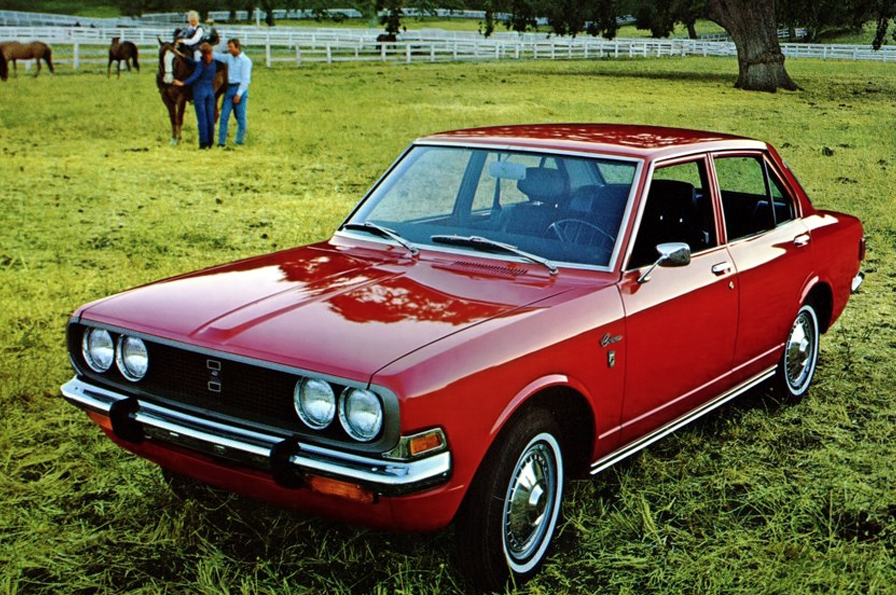 Body Type Tested: 4-door sedan
Curb Weight: 2195
Engine: 108-horsepower 113-cubic-inch four
Transmission: 3-speed automatic

Axle Ratio: 3.70:1
Check out the fastest cars Consumer Guide has tested