It's something car guys might sit around and debate: the first of this, the biggest of that, the smallest of something else. And that's just how this list got started. While discussing something entirely unrelated with Publisher Tom Appel and Collectible Automobile chief John Biel, we ventured off topic (not an altogether unusual occurrence when the current topic isn't cars) and ended up brainstorming this list. Being as the session took place just before lunch – and was thus foreshortened by same – we encourage correction if you beg to differ.
So as to be fair to our younger readers, all cars referenced here – and their engines – were available in the 1990s or later. Note that we only considered regular-production passenger cars – not trucks or exotics – offered for sale in the U.S. We'll start with "easy" and work our way to "pretty darn tough." Answers at the bottom.
1. What was the largest-displacement engine offered in the last 35 years?
2. What was the largest-displacement four-cylinder offered in the last 35 years?
3. What was the smallest-displacement V8 offered?
4. What was the smallest-displacement V6 offered?
5. What was the smallest engine offered? (This one is tough.)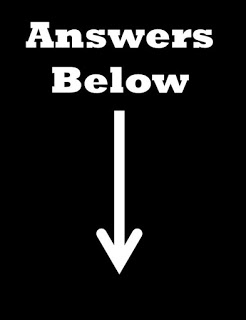 Answers
The 8.4-liter, 512-cubic-inch V10 in the current Viper.

Porsche put a 3.0-liter, 182-cubic-inch four-cylinder in the 944 S2 (which debuted in '89 but ran into the '90s) and later 968.

BMW's 1994 530i came with a 3.0-liter, 183-cubic-inch V8 (not the company's inline six). It only lasted through '96.

Mazda put a tiny 1.8-liter, 113-cubic-inch V6 into its new-for-'92 MX-3 sport coupe.

Trick question. Technically, it's the 647-cc two-cylinder engine that powers a generator as the Range Extender in the new, otherwise-electric BMW i3, which just went on sale here in the U.S. If you want to get less technical, four cars have offered a 1.0-liter 3-cylinder engine here: the current Smart ForTwo and Ford Fiesta (with its new-for-'14 EcoBoost engine), the original Honda Insight hybrid introduced for 2000, and the early-'90s Geo Metro. From there, you have to whittle it down to itty-bity cubic centimeters to crown the champion. The Smart has a 999-cc engine, the Fiesta a 998-cc one, while the Insight's was 995-cc, making the "winner" the little 993-cc wheezer in the Metro.
For more quiz fun:
The Car-Guy Power Quiz #2: Model Names
The Original "Car-Guy Power Quiz"