2014 Porsche Cayman S

Miles Driven: 409
Fuel Used: 17.4 gallons
Real-world fuel economy: 23.5 mpg
Driving mix: 30% city, 70% highway
Base price: $63,800 (not including $950 destination charge)
Options on test car: special paint ($710), upgraded leather trim ($3895), Porsche Torque Vectoring ($1320), rear wiper ($360), 20-inch wheels ($2730), special wheel-center caps ($185), Porsche Active Suspension Management ($1790), vented seats ($730), bi-xenon headlamps with park assist ($860), Sport Chrono Package ($1850), special steering wheel ($250), power sport seats ($2320), Premium Package ($1170), premium audio system ($6730)
Price as tested: $89,915
Quick Hits
The great: Thrilling performance
The good: Reasonable fuel economy
The not so good: Clumsy entry/exit, Available options can drastically boost the Caymans out-the-door price
John Biel
The Porsche Cayman is a smooth operator. It can pick your pocket, but it will stir your soul, so while in the throes of driving ecstasy, you may not particularly care that some of the air has gone out of your bank balance.
Consider the 2014 Cayman S that Consumer Guide® tested. A $63,800 car to start, it bottom-lined at $89,915 with a considerable list of options and delivery. That's about $5000 more than the base price of the marque's iconic 911 Carrera, which even in entry-level form boasts slightly more power and speed potential.
Here's what some of that extra outlay buys:
• Espresso-colored natural-leather upholstery costs $3895.
• Meanwhile, the Porsche Active Suspension Management (PASM) system that allows for electronically monitored changes in suspension damping goes for a "measly" $1790.
• The Sport Chrono Package, which includes "dynamic transmission mounts" that change their stiffness in response to changing road conditions and driving styles for improved handling, tacks on $1850.
• However, lower-tech 14-way power sport seats retail for $2320; the addition of an infotainment package and surround-sound audio upgrade commands $6730.
All that will be forgotten out on the road with the slinky 2-seat coupe wrapped around you. As the "middle child" in the Cayman family, the S comes with a 325-horsepower midships 6-cylinder engine. Hooked to a slick-shifting 6-speed manual transmission, the 3.4-liter "boxer" mill in our test car delivered instant, abundant power announced by a wonderfully throaty exhaust burble.
Meet the Millionth Porsche 911
Meanwhile, the Cayman S was a stirringly nimble handler virtually immune to cornering lean. Ours was equipped with torque vectoring, a $1320 extra that affects the rear driving wheels during cornering that improves steering precision, even at low speeds. Selecting the "Sport" mode activates the PASM's firmer shock damping (and switches off the fuel-economy-oriented engine stop/start feature); "Sport Plus" that comes with the Sport Chrono option further tweaks shock and accelerator responses. Still, ride with the optional 20-inch wheels (19s are standard) came up short of punishing. Large ventilated disc brakes stopped our test car now.
Aside from exciting driving dynamics, our Cayman tester proved quite livable inside. The car comes with a businesslike, highly legible grouping of analog dials ahead of the driver. Audio and climate controls are easy to reach and program in a cabin that's tidy but not really cramped with nice footwell space on either side. The optional seats are comfortable and supportive, and grip well in more active driving. Entry and exit are fairly easy despite the car's low stature. Thin roof pillars and a large back window provide acceptable over-the-shoulder visibility to a degree some fastback-roof cars don't.
As for storage, there's a good-sized glove box. A small, shallow space for incidentals sits under the padded console arm rest. For larger items, there are twin pockets in the doors, one of which is expandable. The Cayman has 2 trunks, 1 in front and 1 in back, but neither by itself is especially voluminous.
Aside from the previously mentioned features, the Cayman S comes standard with 8 air bags, electromechanical variable-ratio power steering, a speed-activated rear spoiler, Bluetooth connectivity, cruise control, a 7-inch color touchscreen for control displays, navigation, and air conditioning.
I covered 111.9 miles in my test stint, 64 percent of that in slower city conditions and mostly with the stop/start in use. My mileage came to 18.62 mpg, which sounds pretty good for a high-performance car, but the 2900-pound manual-transmission Cayman S is EPA rated 20 mpg in the city and 28 on the highway.
Will that bother the Porsche Cayman S buyer? Hey, it's only money.
Rick Cotta
John pretty well covered the Cayman with his usual thoroughness, though there are some points I'd argue – or expand upon.
As is often the case with test cars, our Cayman was loaded with options, which allows the driver to experience every feature the car offers. Of course, the "experience" then often includes the reeling sensation of sticker shock, which tends to be exaggerated in Porsches thanks to their lengthy list of customizing equipment. So although our silver test car stickered for just a hair under 90 grand, you could probably get a well-equipped one for $20,000 less. Not that $70,000 makes it that much more attainable ….
Review Flashback! 1973 Porsche 911
Perhaps John was so looking forward to his drive home he never bother looking back. If he had, he would have noticed that the thick, sloping rear roof pillars obscure great gobs of real estate to the rear corners when backing.
Even though overall cargo volume is really quite good for a sports car, splitting the space between two trunks prohibits larger items from being carried. Inside it's no better, as besides the far-away (though decent-sized) glovebox, there's really scant space for incidentals. Also, that aforementioned glovebox hosts the customary USB/Aux/12-volt plugs, which doesn't put them in the most convenient location.
Contrary to current popular practice, Porsche favors traditional knobs and buttons over all-encompassing touch-screen controls, and I rather appreciate the convenience. Although our tester indeed had a touch screen, it was used mostly for logical functions such as displaying radio-station presets that include the station number. Point Porsche.
Befitting its sporting nature, the Cayman instrument panel puts a large tachometer front and center. In its upper arc rests a digital speedometer, which is far easier to read than the small analog speedo that sits at the far left. Not only is the latter difficult to see, the numbers within the realm of legal speeds are so crammed together that it's virtually impossible to tell how fast you're going without a long, hard stare. Can't even imagine why Porsche bothers with it.
Although I'd like to think I'm a bit more limber (due to being smaller) than John, I still found it a bit awkward to slip in and out of the low-set cabin, and I didn't think there was an abundance of head or leg room. Had this been a lesser car, that would have bothered me more. As it was … not so much.
Although I'm usually not a big fan of adjustable suspensions, at least this one showed noticeable variance between the three settings. In Normal mode, the Cayman soaked up minor pavement imperfections decently well – or at least, well enough to be livable in day-to-day commuting – while the Sport and Sport Plus got progressively stiffer. Any setting provided the kind of quick steering response and sporty maneuvers one would expect of a Porsche. Aiding in this regard were the smooth clutch and precise shifter, along with an engine that got progressively and linearly stronger as revs rose, and pulled cleanly from just 1000 rpm.
Regardless of road surface, our Cayman kicked up lots of road roar, undoubtedly due to its high-performance tires. If there's a downside to this being a long-distance touring car, it's that. It's joined at virtually all times by varying degrees of engine roar, though that's more music than noise.
If space isn't an issue – and a $70,000 sticker doesn't make you cringe – the Cayman is a supremely satisfying sporting machine. And that's a point on which I think John and I would agree.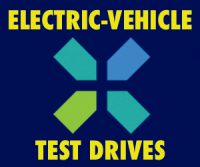 Auto Shows
Steve & Johnnie's Road Tests