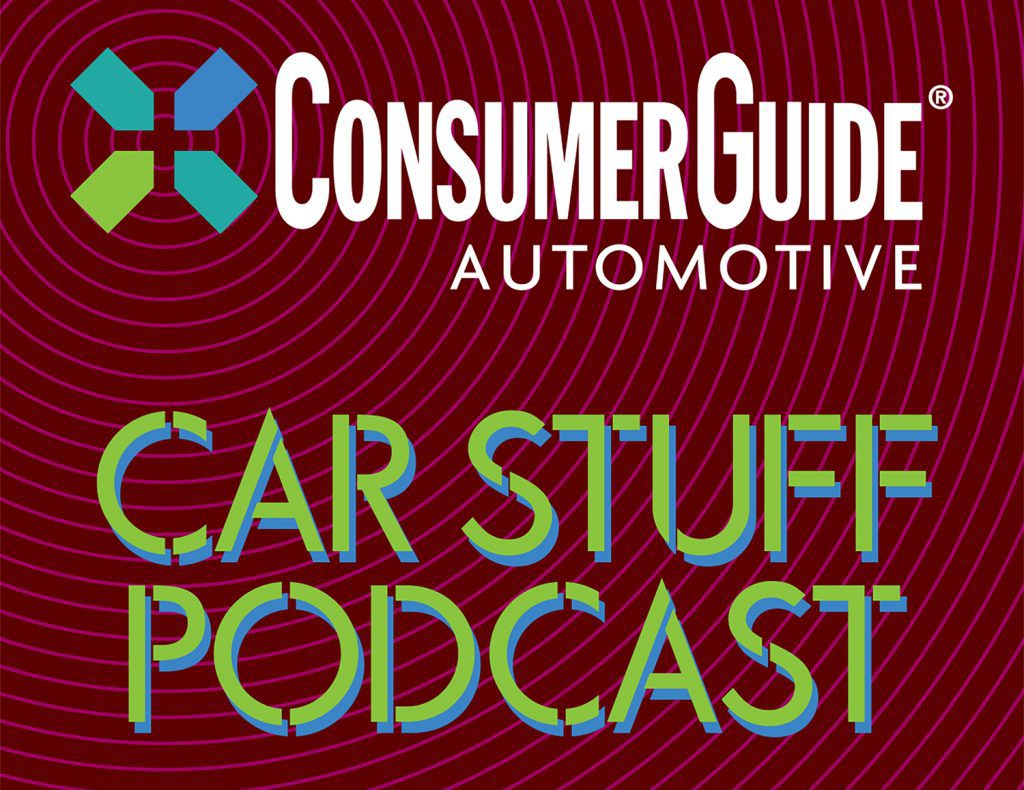 Whether you drive a car, need a car, or just occasionally bum a ride with friends, you've come to the right place. Join the editors of Consumer Guide Automotive as they break down everything that's going on in the auto world. New-car reviews, shopping tips, driving green, electric cars, classic cars, and plenty of great guests. This is the Consumer Guide Car Stuff Podcast.
Auto Industry Shutdown, 2020 Toyota 4Runner
Episode: 22
Broadcast date: March 29, 2020
Guest: Sam Fiorani
Host Tom Appel and co-hosts Jill Ciminillo and Damon Bell kick off our first remotely recorded show by discussing a few of the ways the Big Three automakers are helping in the fight against the coronavirus pandemic. Next, we talk about our test-drive experiences with the 2020 Toyota 4Runner. Sam Fiorani, Vice President of Global Vehicle Forecasting for AutoForecast Solutions, calls in to discuss the various effects of COVID-19 on the global automotive industry, as well as the memorable feature articles he penned for Collectible Automobile magazine on the DeLorean and the Vector supercar. Tom has an obscure-TV-vehicle quiz for Damon and Jill, and Damon runs down the latest articles on the Consumer Guide Daily Drive blog–including a gallery of sparsely populated Chicagoland locations photographed in the wake of Illinois's "shelter-in-place" order.
The Consumer Guide Car Stuff Podcast is broadcast every Sunday on Chicago's WCPT AM 820 at 1:00 PM CST. It is available as a podcast shortly thereafter.
Consumer Guide Publisher Tom Appel on the Nick Digilio Show
Discussed this week:
Test Drive: 2019 Toyota 4Runner TRD Off-Road
Sunday Drive: COVID-19 Edition
Follow the crew:
Shirley Shahan