My daughter and I have a history of hitting the road following extreme weather situations and taking in the wrath of Mother Nature. Floods, violent storms, and blizzards often leave impressive evidence of their fury, and a drive through the aftermath can help put the event's impact in perspective.
A virus, however dangerous, leaves few visible clues of its presence. There are no giants piles of snow or abandoned vehicles, no broken branches or huge puddles of water. Instead–at least in the case of the COVID-19 pandemic–it is what's missing from the landscape that is most telling.
On Friday, March 20, Illinois governor J.B. Pritzker issued a "shelter-in-place" order for the state. The Order was set to go into effect Saturday, March 21, at 6:00 PM.
Around 4:00 PM that Saturday, roughly a day into the shelter order, my daughter and I went for a drive to take in the sights–or lack thereof.
Our tour of Chicago's Northwest Suburbs was rendered additionally eerie by my test car, a 2020 Lexus LS 500h. One might imagine traversing a post-apocalyptic landscape in a Jeep Wrangler or Toyota 4Runner, a vehicle with which to detour off-road when roving bands of toilet-paper hoarders begin flooding the road from behind parked Amazon delivery trucks. Instead, we viewed the still landscape from the soundless cabin of Lexus's flagship luxury sedan, trolling parking lots in hybrid-electric silence. Well, it was silent until my daughter decided to crank up her Man or Astro-Man? album—a distraction I welcomed.
As I mentioned, it is what was missing from roads and parking lots that was more telling than anything we could see.
In the interest of social distancing, most of the images below were taking from within the car… not that there was ever anyone but my daughter within a dozen feet of me.
I don't know if you feel as unsettled as I do at the moment, but I take great solace knowing that my parents and their parents before them endured greater periods of confusion and hardship, and came away from those experiences stronger and more resolute.
If you have any thoughts on these photos, or the pandemic in general, share them below. We'd appreciate hearing from you.
Rand Road Revisited: A Used Car Dealer Gallery
Street Scenes from the Pandemic
The X-Pile: Mystery Scenes from the Service Station
5 Reasons Why You Still Need to Learn to Drive Stick
Worst Car Commercials: The 80s
Meet Doc, and His Million-Mile Civic
Live-Action Awesome! Cool Kids-Show Cars
Can My Car's Cabin Filtration System Stop the Coronavirus?
Fahrvergnügen (and 4 Other Obnoxious Automotive Marketing Terms)
Snow-Bound Vehicle Power Quiz, Part II: Advanced Car-Spotter Edition
Is It Just Us, or Do a Lot of Cars Look Like Stormtroopers These Days?
American Travelogue: An Old-School Family Road Trip in the Chrysler Pacifica
Ugly on Twitter: 10 Vehicles Shamed by the #UglyCar Hashtag
The Nova and the Pistachio Shake: How My Dad's Chevy Betrayed Me
It's The End Of The Car As We Know It (And I Feel Fine)
Why Don't Teens Want to Drive? Blame the iPhone
No Laughing Matter: 5 Cars We Make Fun Of, But Maybe Shouldn't
Listen to the Consumer Guide Car Stuff Podcast
Scenes from the Pandemic
Written by: Tom Appel
on March 23, 2020.
on April 8, 2020.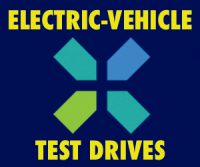 Auto Shows
Steve & Johnnie's Road Tests