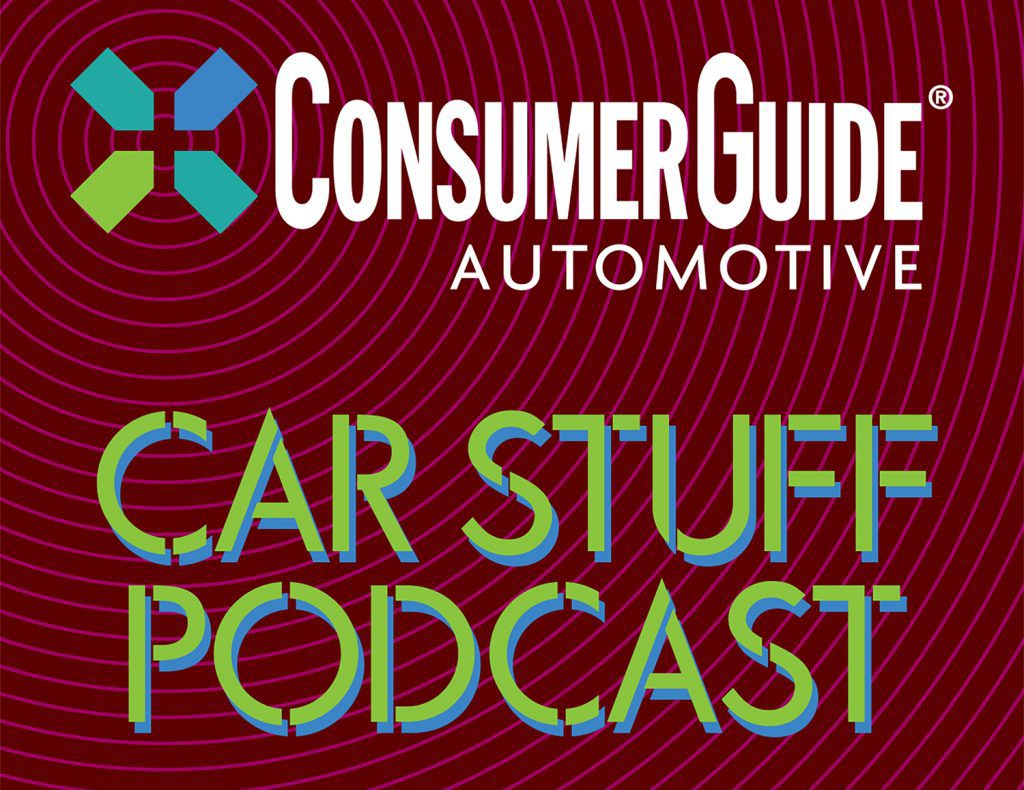 Whether you drive a car, need a car, or just occasionally bum a ride with friends, you've come to the right place. Join the editors of Consumer Guide Automotive as they break down everything that's going on in the auto world. New-car reviews, shopping tips, driving green, electric cars, classic cars, and plenty of great guests. This is the Consumer Guide Car Stuff Podcast.
Episode: 113
Broadcast date: January 2, 2022
Guest: John Voelcker
The Year in EVs, Road Trip Rides
Host Tom Appel and co-hosts Jill Ciminillo and Damon Bell open the show with a chat about their test vehicles for their respective holiday road trips: the Audi Q5 Sportback, Subaru Outback Wilderness, and the new-for-2022 Lexus NX 450h+ plug-in hybrid. John Voelcker, former Editor-in-Chief of greencarreports.com and current contributing editor to Car and Driver, joins the show to give us his take on the electric-vehicle news of 2021, and the state of the EV market moving forward. Tom has a true-or-false quiz on the Dodge Challenger and the state of Wisconsin for Damon and Jill, and Damon runs down the latest articles on the Consumer Guide Daily Drive blog–including a look back at the 1992-96 Buick Regal GS Sport Coupe.
The Consumer Guide Car Stuff Podcast is broadcast every Sunday on Chicago's WCPT AM 820 at 1:00 PM CST.
Discussed this week:
Gasoline range anxiety 100 years ago made electric car charging seem easy
John Voelcker reviews the Hyundai Ioniq 5
Cheap Wheels: 1992-1996 Buick Regal GS Sport Coupe
Photo Feature: 1936 GMC T-14 Panel Truck