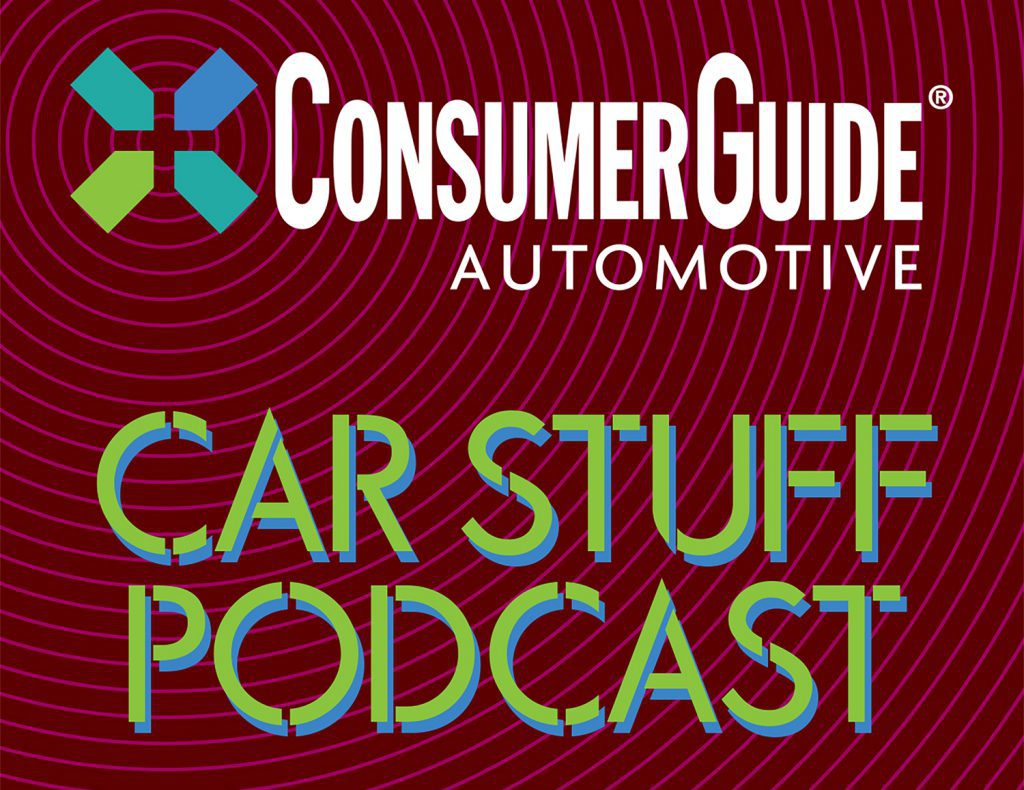 Whether you drive a car, need a car, or just occasionally bum a ride with friends, you've come to the right place. Join Jill and Tom as they break down everything that's going on in the auto world. New-car reviews, shopping tips, driving green, electric cars, classic cars, and plenty of great guests. This is the Consumer Guide Car Stuff Podcast.
Episode: 161
Broadcast date: April 17, 2023
Guest: James Bell

Breaking Kia EV9 News, BMW 840i Gran Coupe
–
Jill and Tom opened the show wildly off topic, discussing Japanese Kit Kats and the bag of Sacher-torte-flavor 'Kats Tom brought to the studio. Listen to the podcast for Jill's review. The duo went on to discuss the BMW 840i Gran Coupe Jill recently spent time evaluating. Jill and Tom also discussed the all-new Envista small crossover, which will be replacing the Encore in Buick's lineup.
James Bell of Kia joined the show to discuss the brand's success in working through supply-chain issues, and the brand's coming EV9 all-electric 3-row crossover. James also broke a bit of EV9 product news. Jill is challenged by Tom's "I Can't Buy $55K" Sammy Hagar-tribute quiz. Jill teased some product news that she planned to share later the day this episode was recorded. Tom talked briefly about his new review of the 2023 Nissan Rogue Midnight Edition.
The Consumer Guide Car Stuff Podcast is broadcast live every Monday at 3:00 PM CT on the TalkZone Radio Network.
Discussed this week:
Japanese Kit Kat Flavors (full list)
5 Things to Know About the Buick Envista
Jill's surprise news story (next-gen Lincoln Nautilus reveal)
Test Drive: 2023 Nissan Rogue Midnight Edition