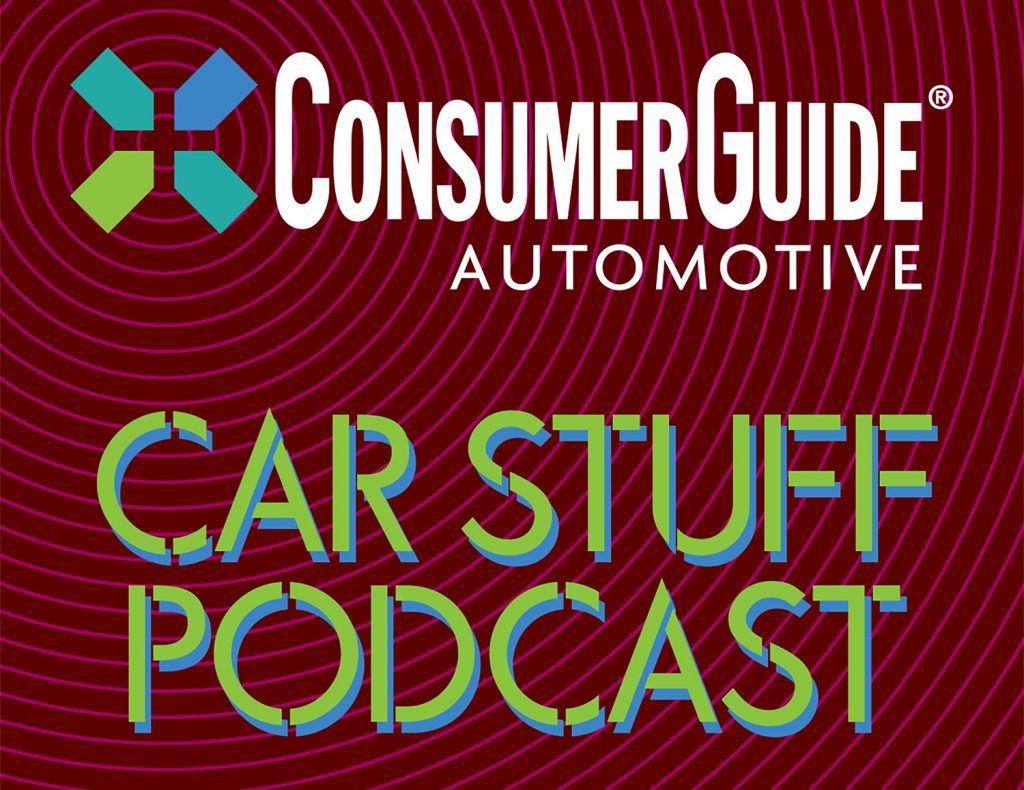 Whether you drive a car, need a car, or just occasionally bum a ride with friends, you''ve come to the right place. Join Jill and Tom as they break down everything that''s going on in the auto world. New-car reviews, shopping tips, driving green, electric cars, classic cars, and plenty of great guests. This is the Consumer Guide Car Stuff Podcast.
Episode: 194
Broadcast date: November 20, 2023
Guest: Colin Weatherwax

–
North American Car of the Year Finalists, Los Angeles Auto Show Recap, Donating Your Car to Charity
 Jill and Tom crammed a lot into this episode of the Car Stuff Podcast. Tom noted that he's eating better because his grad-school daughter is home this week. Jill and Tom also discussed Jill's lack of interest in corn-based Thanksgiving dishes. Jill ran down this year's North American Car of the Year finalists in the Car, Truck, and Utility categories. The hosts also answered a listener question about compact crossovers.
In the second segment Jill and Tom welcome Colin Weatherwax of Cars for Kids (carsforkids.org) to the program. Colin walked the hosts through the auto-donation process, and talked about the benefits of donating a vehicle to charity. Colin noted that motorcycles and boats can also be donated. Note: There is still time to make a donation this year.
Jill is subjected to Tom's "Plymouth or Pennsylvania" quiz in the third segment, which features a Martha Stewart-related Thanksgiving bonus question. Jill and Tom wrapped up the show up by discussing the hybrid-only 2025 Toyota Camry, and Tom's review of the 2023 Toyota Crown.
…
The Consumer Guide Car Stuff Podcast is broadcast live every Monday at 3:00 PM CT
on the TalkZone Radio Network.
Download now on Apple Podcasts
Discussed this week:
Cars for Kids (carsforkids.org)
Test Drive: 2023 Toyota Crown Platinum
A Classic Thanksgiving Dinner Menu
Follow the crew: