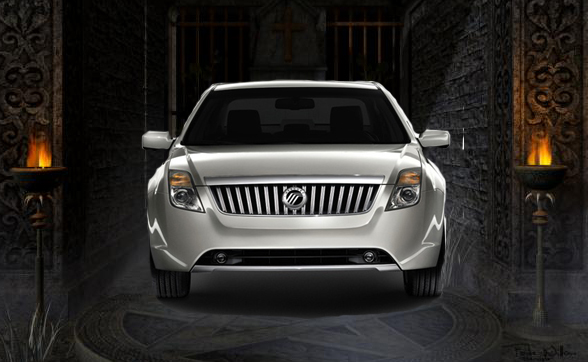 Not to speak ill of the dead, but it seems that General Motors is doing just fine without Pontiac and Saturn, and it doesn't look like Ford misses Mercury very much. In our hearts, we knew that the clock was ticking for all three of those marques, but it took the fallout of an economic catastrophe to really nail the coffins shut.
But from death comes life, and if life to you is a good deal on a used car, then look no further than the five we've got listed here. It seems that picking over the carcasses of the fallen can lead to ghoulishly good bargains—that is, of course, if you don't mind the term "dead brand."
The $14,000 Question: Used-Car Options for Around $250 a Month
2011 Mercury Milan Premier V6
Carmax Price Range: $15,599-$17,500
Even in life, Milan was a ghost. While everyone talked about (and purchased) the likable Ford Fusion, the mechanically identical Milan went unnoticed. And that's a shame, because Milan was arguably better looking on the outside and subtly classier on the inside.
And the dead-brand impact on pricing? It seems that used Milans trade for slightly less than comparable same-year Fusions, despite Milan's nominally enhanced standard equipment list and slightly more upscale trim. It's a ghostly good deal.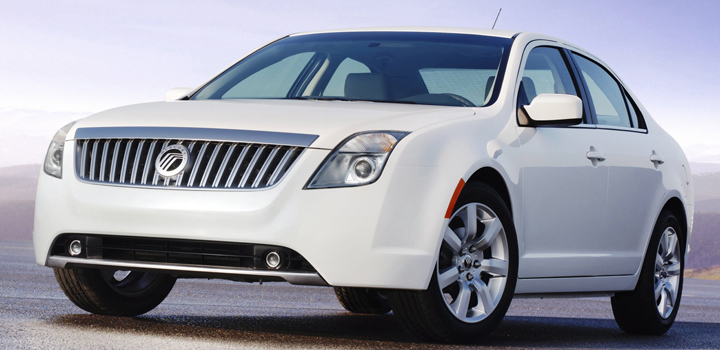 2009 Mercury Sable
Carmax Price: $12,998 (2008 model)
This generation Sable wasn't long for this world. It lasted just two years as a replacement for the equally unloved Montego, both of which were companion cars for little-loved Fords—the Five Hundred and Taurus, respectively. But the passing of Mercury means a sweet deal for you.
Carmax had but the one listing, but that listing says a lot. Deals are to be had. Kelley Blue Book's suggested retail prices put the Taurus and Sable on about equal footing. Factor in the bits of extra stuff the Mercury got standard, and you have something of a deal on a car from the crypt.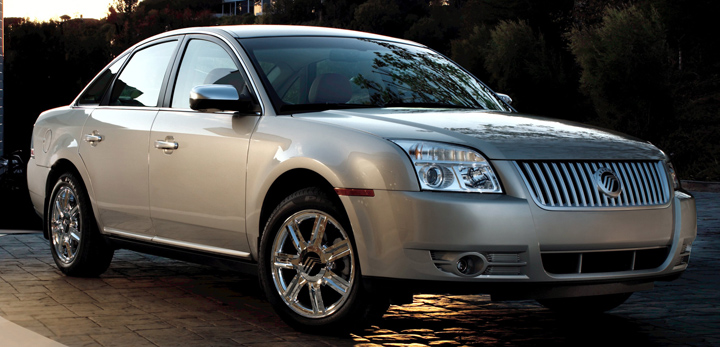 2009 Pontiac G8 (Base V6)
Carmax Price: $19,998
Here lies the memory of what many referred to as the best Pontiac ever. And a heck of a good car it was, may it rest in peace. But before we say a few words over the remains of Pontiac, maybe we should check some prices. Forget finding a deal on the Corvette-powered GXP. That bit of four-wheeled fabulousness is a tough find, and wannabe collectors have grabbed most of them. Instead, let's focus on the excellent V6-powered base car.
While 20 large may seem like a lot for a four-year-old sedan, it's not a bunch for a large, roomy, 256-horsepower car that handles like a BMW and looks like a stealth police car with an attitude.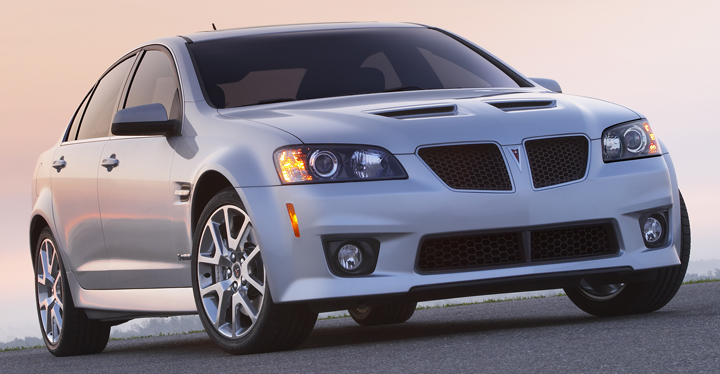 2008 Saturn Astra
Carmax Price Range: $11,799-$14,998
Legend has it that 2009 models of the Astra, an imported-for-Saturn compact, were built and imported to the States, but we'll be darned if we can find one anyplace. Saturn gave up the ghost shortly after these quirky, not-quite U.S. ready compacts (the clocks, for example, displayed the time only in the 24-hour military format) started rolling into dealerships. Really just rebadged Opel Astras (not a lot done there to keep it a secret), the little car that couldn't flopped with shoppers largely because prices—driven by the all-time-high Euro—were out of whack compared to other domestic compacts.
The car to seek out is the sporty, crisp-handling XR 2-door, which was both fun to drive and arguably good-looking. Unique to the XR 2-door were cool optional 18-inch wheels that looked great and tightened the handling an extra bit. Scare one up if you dare.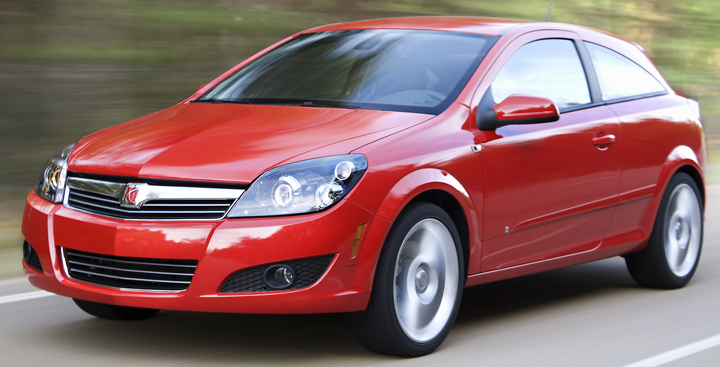 2009 Saturn Vue
Carmax Price Range: $14,998-$17,599
Folks in this office have argued that Vue was the best Saturn ever built. In terms of refinement and build quality, it certainly stood out, and the creamy-smooth 3.6-liter V6 found in most examples was pretty slick.
Four-cylinder models were refined as well, but they were a little down on power because the Vue was not what you might call svelte. There are also a few Green Line hybrids out there for folks looking for an especially frugal dead-brand model.
Think you're seeing ghosts on the road? You're not. The Chevrolet Captiva Sport, now on sale and available only to commercial buyers, is essentially just a Vue with some Chevy bits swapped in. Scary.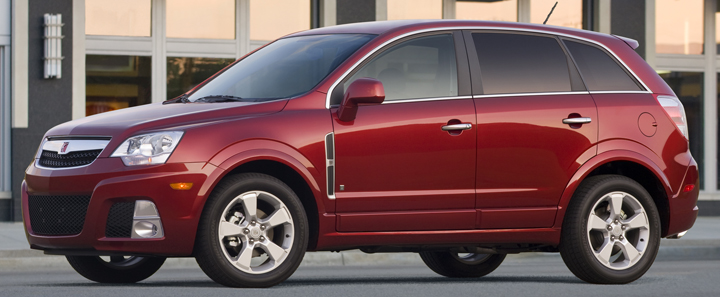 Second-Hand Luxury: 4 Used Premium-Sedan Bargains