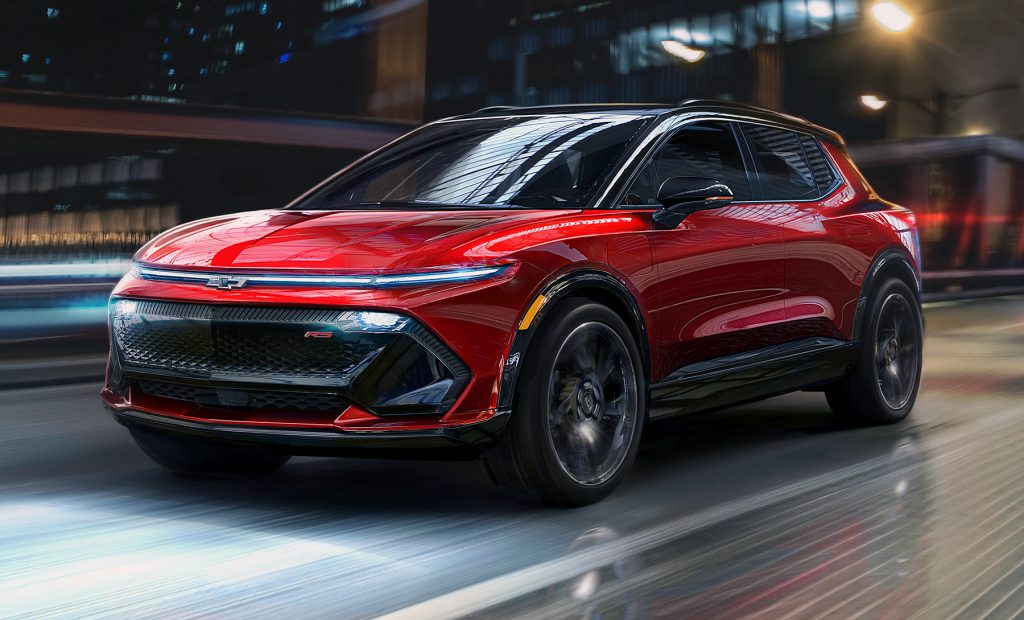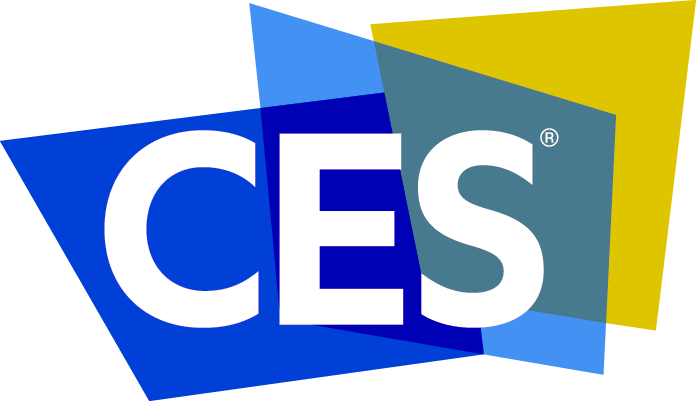 General Motors provided a sneak preview of a forthcoming pure-electric Chevrolet compact SUV in conjunction with the 2022 Consumer Electronics Show (CES 2022) in Las Vegas. The 2024 Chevrolet Equinox EV is expected to go on sale in the fall of 2023, with a starting price of around $30,000.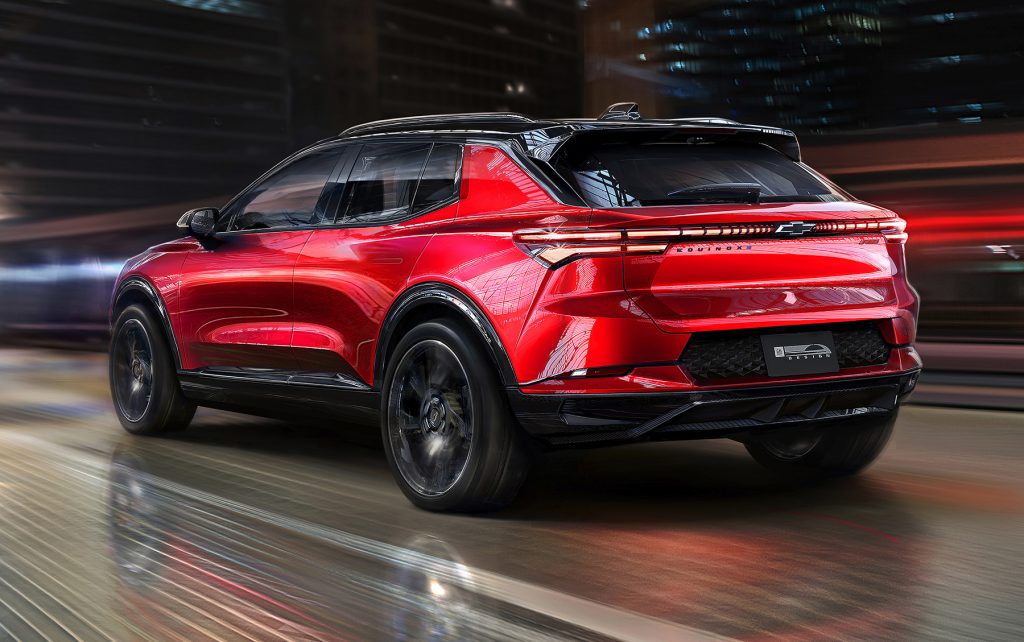 GM announced that the Equinox EV will be available in both fleet and retail versions, including Chevrolet's familiar LT and RS trim levels. All Equinox EVs will utilize GM's Ultium battery technology. GM also confirmed at the CES show that an EV version of its Blazer SUV is in the works, with a targeted launch of Spring 2023.
Missing Pistons? A Gallery of 3-Cylinder Vehicles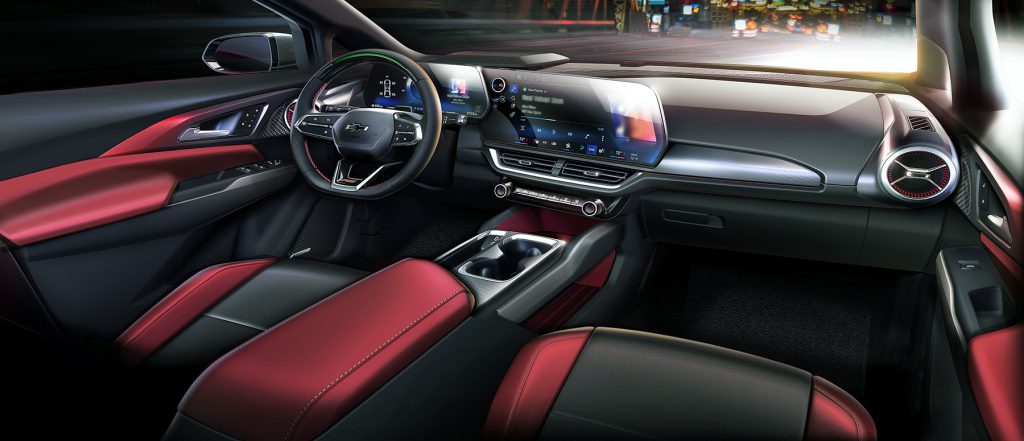 Though no photos of the Blazer EV have been released, the official images of the 2024 Equinox EV reveal an aggressively styled vehicle that looks quite Blazer-esque itself (making us wonder how Chevrolet will top it with the styling of the actual Blazer EV). Chevrolet hasn't provided any technical details at all on the Equinox EV just yet. Based on the GM images, the Equinox EV looks to be about the same size as the current production Equinox in overall length, but significantly lower and wider.
Consumer Guide Car Stuff Podcast, Episode 88: EV-Startup Reality Check, Underrated Cars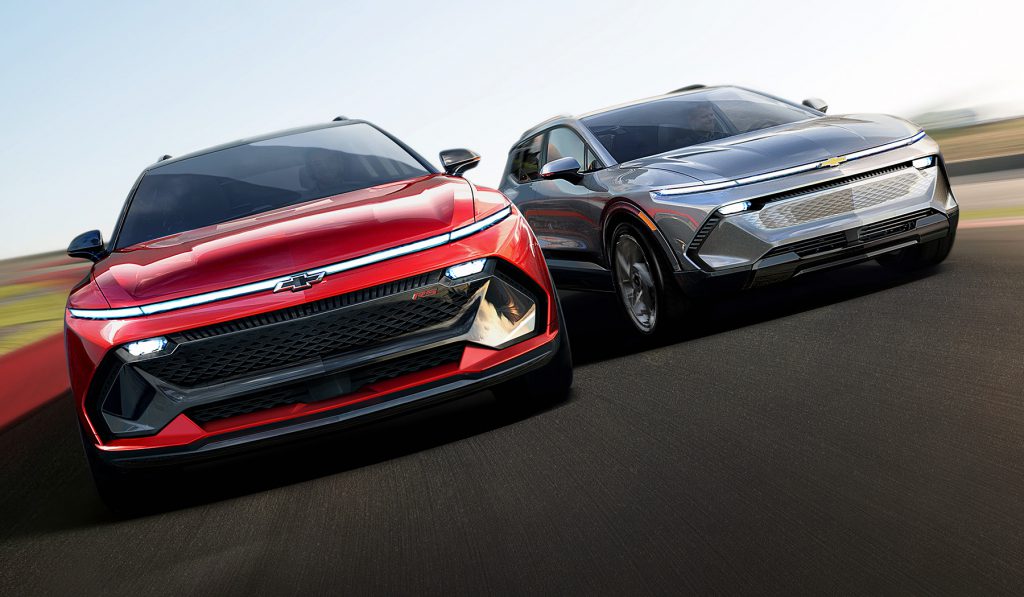 The athletic stance is enhanced by a slim, horizontal light-bar headlight and taillight treatment, and muscular body sculpting. The RS model looks to have a unique, blacked-out front-fascia treatment that provides a slightly sportier look. Renderings of the Equinox EV's interior show a large digital gauge cluster, widescreen infotainment touchscreen with integrated climate controls, steering-column-mounted gear selector, and a green LED lightbar integrated into the upper rim of the steering wheel—a telltale sign of GM's Super Cruise hands-free driver-aid system, which will obviously be available. The RS interior gets unique trim touches such as red upholstery accents and contrast stitching on the steering wheel. More information will certainly be revealed closer to the Equinox EV's on-sale date.
2021 Los Angeles Auto Show: 2023 Fisker Ocean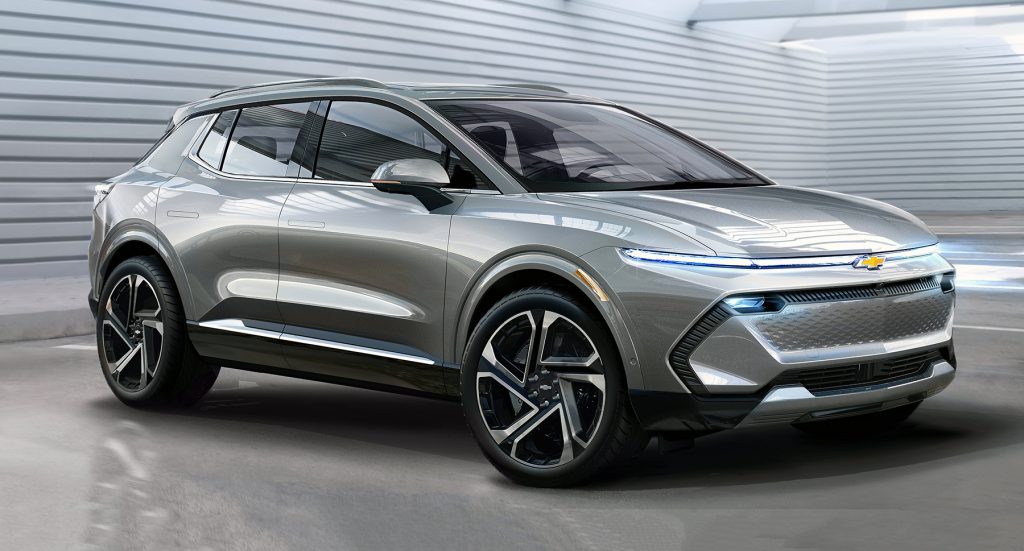 CG Says:
The fact that Chevrolet has chosen to give its new pure-electric crossover the same name as its mainstream compact crossover—the second best-selling vehicle in its lineup next to the Silverado pickup—shows that the company is serious about the mass-market prospects of its forthcoming EVs. Again, Chevrolet has provided no technical details so far on the Equinox EV, but it's safe to assume that its specs will be competitive with the other next-gen mainstream electric vehicles that will be hitting the market in the near future. We'd guess that means a driving range of around 300-400 miles, depending on equipment level, with pleasantly zippy acceleration that matches the sporty styling.
Check out the Consumer Guide Car Stuff Podcast
2024 Chevrolet Equinox EV
(click below for enlarged images)